Bigelow Tea. Cookies. Recipes. Yum!
Monday, 4 December 2017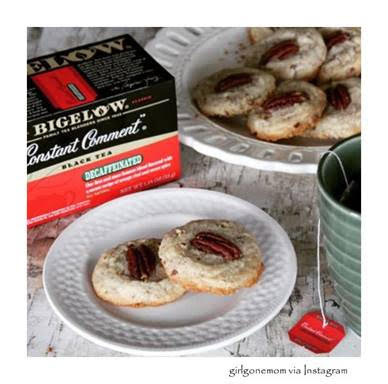 From chocolate chip to pumpkin spice, cookies are full of all kinds of yummy goodness. It's no wonder that people all over the U.S. celebrate National Cookie Day on December 4th!  In fact, Sesame Street's Cookie Monster loves these sweet treats so much that he proclaimed his own National Cookie Day in The Sesame Street Dictionary. (Hmmmm….wonder if he likes to dunk his cookies in tea, too?)
Not only that, the cookies we know and love today were discovered by accident! According to culinary historians, before baking a large cake, Dutch bakers would put a small amount of batter in the oven to test the temperature. When they took a taste of these little cakes, they discovered that the bits of baked batter were scrumptious–and the cookie was born!
Whether you like your cookies crisp, crumbly or chewy, the holiday season is a wonderful time to pay homage to this delicious treat! These five special cookie recipes are perfect to swap and share with friends, family (or anyone!), so grab a cup of Bigelow Tea, your favorite cookie ingredients, and get to celebrating!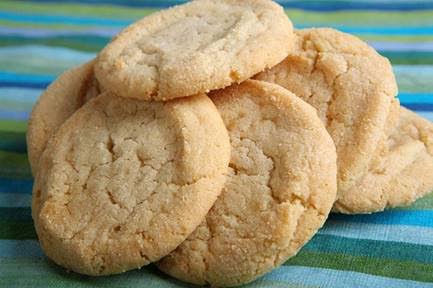 These tender little cookies require no rolling, chilling or cutting. Made with Bigelow French Vanilla Tea, these treats will take you back years ago to Grandma's kitchen.
Makes 2 dozen cookies
Ingredients
Instructions
Heat cream in microwave for 1 minute or until it comes to a low boil. Remove from microwave and add tea bags. Let steep for 5 minutes. Squeeze bags of excess cream and set aside. Cream butter with vanilla and sugar until light and creamy. Add egg and beat until incorporated. Sift flour, salt and baking powder. Add flour mixture and cream alternately. Mix well between additions. Preheat oven to 350ºF (180ºC). Grease cookie sheet. Drop cookies, using a teaspoon, onto greased cookie sheet. Bake in oven for 15 minutes. Cool on cookie sheet.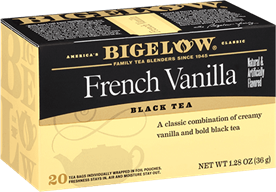 "Biscotti" is Italian for "twice baked", and thus the reason these cookies are so deliciously crunchy. The flavors of "Constant Comment" come through in both the cookie dough and the icing, which gets drizzled over each biscotti for a sweet finish.
Makes 2 dozen biscotti
Ingredients
Instructions
Preheat oven to 375 degrees and place rack on middle setting. Line a large baking sheet with parchment paper. In a measuring cup, steep tea bags in hot water for 5-7 minutes. Thoroughly squeeze tea bags into cup before discarding. Place tea into a small saucepan and boil until liquid is reduced to ½ cup. In a large bowl, combine butter, sugar and eggs. With an electric mixer, beat on high speed for one minute.
Add ¼ cup plus 2 tablespoons of the prepared tea (reserving the remaining 2 tablespoons for icing) to butter/sugar/egg mixture, and mix to combine. In a smaller bowl, combine flour, baking powder, and salt and stir to combine. Add to wet mixture a little at a time, and stir to combine. Add white chips and stir to evenly incorporate. Turn dough onto a prepared pan and with lightly floured hands, form into a log, approximately 16 inches long by 3 inches wide and ½ inch high.
Bake for 20 minutes, remove from oven. Allow to cool for 5-7 minutes. Cut each log crosswise into ½ inch wide slices. Lay each slice on its side on the baking sheet, and return to oven for an additional 20 minutes. Cool completely on a rack, and prepare icing. To make the icing, combine 1 cup powdered sugar and 2 tablespoons of the remaining tea. Stir to combine. Once biscotti are cooled, drizzle icing is a zigzag pattern over each one.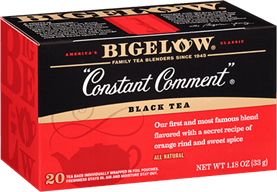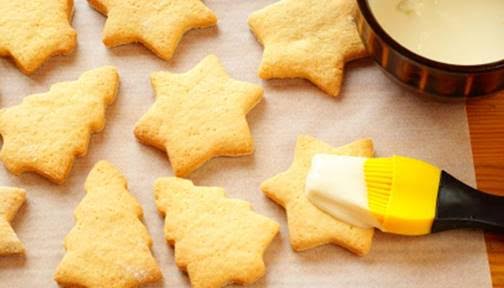 These cookies are not just for Christmas; your family will enjoy them all year round. The tangy flavor of Bigelow Lemon Lift Tea makes them mouth-watering.
Makes 4 dozen cookies
Ingredients
Instructions
Beat together the sugar and butter until smooth and creamy. Stir in flour and salt, blending until dough is formed. Divide dough in half; shape into disks and wrap in plastic wrap. Chill 30 minutes. Preheat oven to 350° F. Roll dough on lightly floured surface to ¼"" thick. Cut into shapes with cookie cutters, re-rolling scraps for additional cookies. Place cookie shapes on ungreased cookie sheets and bake 12-15 minutes, or until edges start to brown. Remove cookies to wire racks to cool. Drizzle with Lemon Lift® Glaze.
*Lemon Lift® Glaze: Pour 2 tablespoons boiling water over 1 Bigelow Lemon Lift® tea bag in a small bowl. Let steep 5 minutes. Remove tea bag, squeezing out liquid. Gradually stir in 1 to 1 ½ cups confectioners' sugar until mixture is a glaze consistency, adding a few drops yellow food coloring, if desired.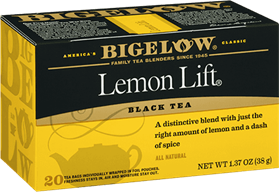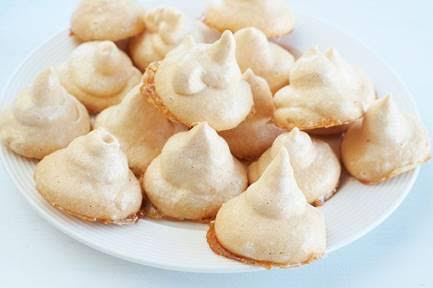 This fluffy meringue cookie adapts to the fall season by adding Bigelow Pumpkin Spice Tea to the recipe. These tiny morsels are low in calories too.
Makes 2 dozen cookies
Ingredients
*Variations:  Mint Medley Meringues: Substitute Mint Medley Herbal Tea for the Pumpkin Spice, and substitute crushed peppermint candies (or candy canes) for the pecans.  
Ginger Spice Meringues: Substitute Ginger Snappish Herbal Tea for the Pumpkin Spice, and finely chopped crystallized ginger for the pecans.
Instructions
In a measuring cup, steep tea bags in hot water for 5 minutes. Thoroughly squeeze tea bags into cup before discarding. Allow tea to cool. Preheat oven to 275º and place rack on middle setting. Line a large baking sheet with parchment paper. Beat egg whites on medium-high speed with an electric mixer, until soft peaks form (about 2 minutes). Add the cream of tartar, then the sugar, a little at a time, and raise the speed of the mixer to high. Add 1 teaspoon of the prepared tea and continue to beat on high until stiff peaks form (about 5 minutes). The mixture should be very voluminous and look like fluffy whipped cream. Don't over-beat…the mixture should look glossy, not dry.
Using a 2 oz. ice cream scoop (or 2 spoons), place rounded mounds of meringue (about 2 tablespoons per cookie) onto prepared baking sheet and sprinkle with chopped nuts. Bake for 45 minutes, until firm to the touch. Turn off oven and allow the cookies to slowly cool as the oven cools (at least another hour). They will be crisp on the outside, with a slightly soft center. When they are finished, they will release from the parchment very easily. Cool completely on a wire rack before storing in an airtight container on the counter-top. Note: Superfine sugar is sometimes sold as ""castor"" or ""caster"" sugar and is available in the baking section in most supermarkets. You can make your own superfine sugar by processing regular granulated sugar in a food processor for approximately 30 seconds.
Note: High humidity can sometimes affect the results of this recipe. Dry days are best to make meringues.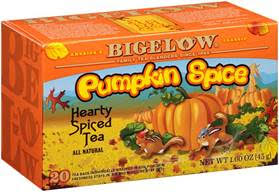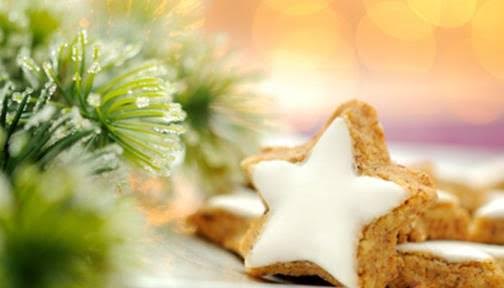 A flavorful frosting for cookies, scones, muffins and cakes using Bigelow Eggnogg'n Tea.
Ingredients
Instructions
Boil water. Place 4 tea bags in water and steep for 3-4 minutes. Remove tea bags and let liquid cool for ½ hour. Place sugar in mixing bowl. Add 2 tbsp. tea liquid and stir until completely mixed. Mixture should be the consistency of honey. If not, gradually add more liquid in small amounts to reach desired consistency. Can be used as an icing for holiday cookies, scones, muffins, or ice cream.