Which Bigelow Tea Seasonal Flavor Will Be YOUR Favorite? 
Wednesday, 6 December 2017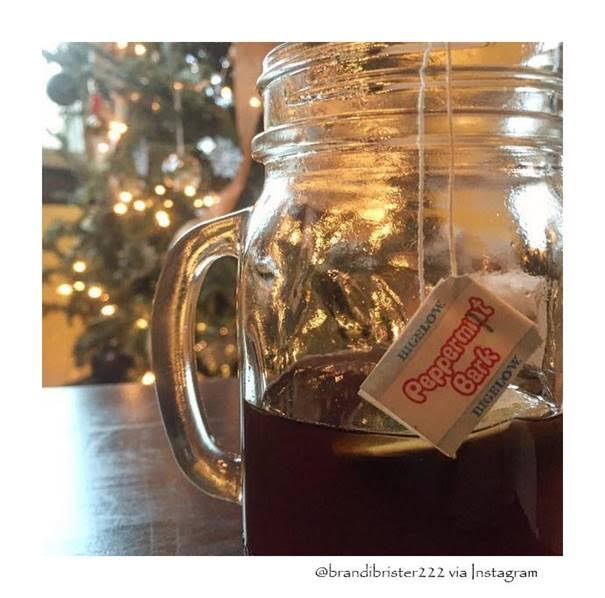 It's the most wonderful time of the yeaaar! Bigelow Tea seasonal flavors are here! Not sure which one to try first? Take a quiz and let the answer guide you… all the way to the store (or Bigelow Tea website!) to stock up. Are you ready? Set? Snow!
When it comes to this time of the year, you are:
A.   SO. EXCITED. THIS IS THE BEST TIME! All the lights, cheer and wintry goodness!
B.   Pretty cool with it! Sometimes, I think it's crazy that people start to decorate before Thanksgiving, but whatever.
C.   Chill. (And not just because it's cold outside.)
D.   I'd rather close my door to it all and hibernate through the season. (Bah, humbug.)
Finish this sentence: My favorite holiday treat is _______.
A.   A nice, cold glass of eggnog!
B.   Cookies. All the cookies.
C.   Candy canes. Or chocolate. Or both.
D.   Whatever I don't have to share.
What type of music is your go-to this time of year?
A.   Holiday music! Starting in October… or sooner!
B.   I like anything offbeat – maybe some rockin' holiday tunes or a funky twist on a yuletide classic.
C.   Cool jazz is the way holiday songs were meant to be played, but I'm open to others' suggestions.
D.   Anything that's not 24/7 holiday music would be nice, right?
It's almost 

midnight

 on December 24th. What are you up to?
A.   I've been in bed since dinner! Santa could come any minute!
B.   Sneaking a couple of those treats someone left by the fireplace.
C.   Sitting and sharing stories of holidays past with close friends and family.
D.   I'm asleep. It's almost 

midnight

, dude.
Best holiday movie?
A.   It's a Wonderful Life
B.   Christmas Vacation
C.   Home Alone
D.   Die Hard (what, it counts)
Alright! Now let's see which seasonal tea is caroling out your name.
Mostly A's
If the holidays were a country, you would be their chief ambassador, and Bigelow Eggnogg'n® Tea would be your national drink. Throw on a kettle and your favorite wintertime movies on loop and fall in love with that rich, creamy, spiced flavor for another year running.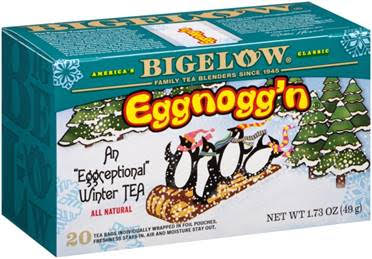 Mostly B's
You're down with the holiday season, but like to spice things up with your own style. We totally get that, and recommend Ginger Snappish Herbal Tea with Lemon for you. Like biting into (well, technically sipping) a favorite holiday cookie, this tea packs a flavorful kick you'll fall in love with.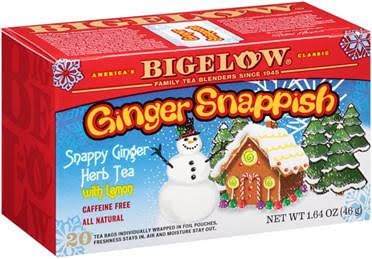 Mostly C's
You're easy going but still like to show off your sweet side around the holidays, just like a cup of Peppermint Bark Herbal Tea. Cool peppermint oils meet cocoa for a cup that will immerse you in seasonal bliss.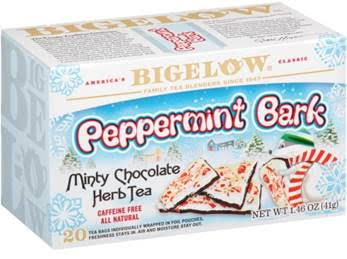 Mostly D's
Oof. You need to get in the holiday spirit and fast. Here's a tip: pick up a box of all three flavors! Give them a try and we're sure you'll be more in the mood to be merry!