Some Like It Hot – Hot Bigelow Tea During Hot Tea Month, That Is!
Tuesday, 2 January 2018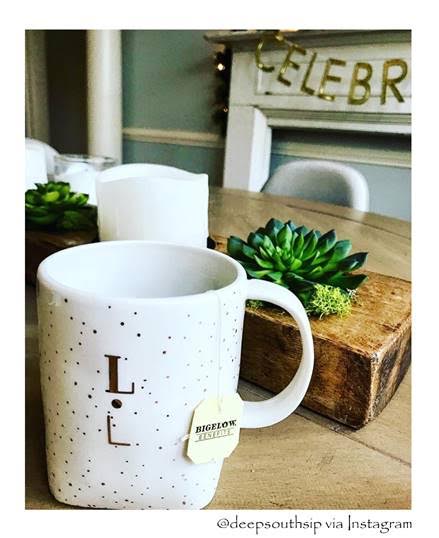 Brrr… it's cold out there! All the more reason to cozy up inside – light a fire, cuddle up and drink some hot Bigelow Tea! And, hey! Look at that! It's Hot Tea Month… an even better reason! If you're wondering how best to celebrate this – ahem, *very* important month – sharing a cup of Bigelow Tea with your favorite people is a great way to start. National Hot Tea Month is a great excuse to sip more tea and enjoy it over good conversation. Or, if you're not an avid tea drinker (and by avid, we mean many cups, every day), now's the perfect time to begin a new, delicious habit – daily cups of tea! Annnd, if you needed one more reason to drink mugs and mugs of tea this January (and every other month of the year), we'll do one better – we'll give you five!
Five reasons why tea is awesome:
It tastes fabulous. And we promise that every cup of Bigelow Tea you drink will be made with only the finest ingredients.
Tea is the perfect conversation-starter. Ever say to someone, "Let me put the kettle on and let's talk?" Sharing a cup of tea is a wonderful—and easy—way to get something off your chest, catch up or simply talk about your day.
Tea is warm and cozy—it soothes souls, connects people, is relaxing, invites conversations and makes memories. In life, it doesn't get much better than that.
Tea is EVERYWHERE. In the U.S. alone, millions of us share a love for tea. Historically, while tea holds a special place in many cultures near and far, today we consider tea drinking a proud American tradition!
Let's get this party started! No longer the exclusive property of ladies in gloves and big hats, tea parties can be fun and even cool. Are you ready to get your tea party on?
The new year is here and it's a perfect time to start some new tea-inspired traditions. It'll warm you up, help calm you down, and a pot of tea is the best way to bring people together. And that's something we can all use, instead of being focused on our phones and buried in blogs, right? Well, maybe there's one exception there – you can always #TeaProudly right here! Cheers!