Tea with Benefits… Bigelow Tea's Wellness Boost Is Perfect For Those 2018 Resolutions
Wednesday, 3 January 2018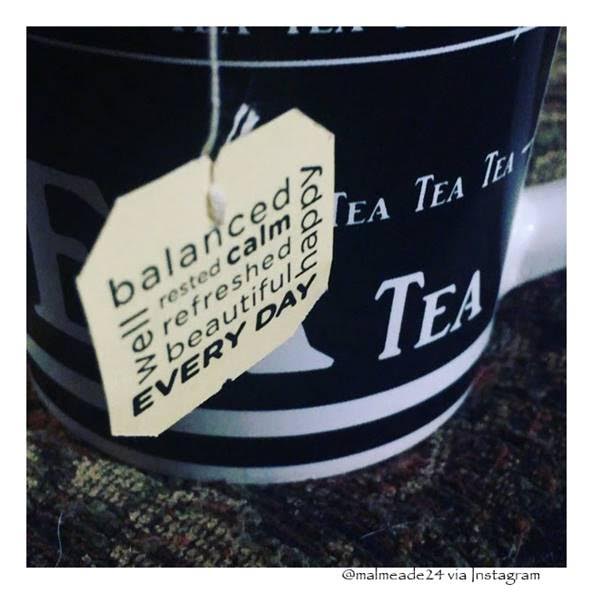 New year, new you?  Of course!  It's time to put that "it's time to take care of my body" new year's resolution into action by committing to eating natural foods and wholesome ingredients first which is a great way to start, right?? We all know the 'you are what you eat' saying, but the #TeaProudly community also proclaims you are what you drink and who doesn't agree with that?!  That's where Bigelow Tea comes in with an expansive range of teas that everyone can turn to all day and every day.
With Bigelow Benefits, the Bigelow family combined their love of tea with amazing flavor while being conscious of using healthy ingredients to make the perfect cup of tea. Bigelow Benefits' seven flavor range of teas feature beneficial herbs, flowers and fruits selected to provide specific natural wellness aspirations.  The result? Delicious hot or iced herbal teas that address or support health and beauty goals every day.
We're thinking that 2018 is going to be a great year and whatever comes your way (both good and bad), Bigelow has got you covered with 150 flavors including the powerhouse teas in the Benefits line.  Check out what each tea offers and why you'll want to keep them on hand in 2018 and beyond.  Happy tea drinking #TeaProudly people!!
Goal – Radiant Beauty / Benefits Tea – Blueberry & Aloe Herbal – a fruity flavored tea that offers those skin loving antioxidant ingredients needed daily
Goal – Stay Well / Benefits Tea -Lemon & Echinacea – the amazing flower known for its healing touch, blends with tasty and potent lemon to keep – or get you – feeling better
Goal – Balance / Benefits Tea – Cinnamon & Blackberry Herbal Tea – keep calm and drink tea! Earthy cinnamon and blackberry provide the soothing notes for daily balance in this blend
Goal – Calm Stomach / Benefits Tea – Ginger & Peach – the antidotal tummy tamer blends with peach for the tastiest way to address an ailing stomach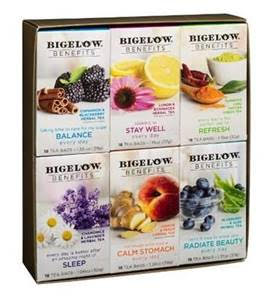 Goal – Sleep / Benefits Tea –  Chamomile & Lavender Herbal Tea – natural ingredients trusted for their calming effect combine for easing into the healthiest rest
Goal – Good Mood / Benefits Tea – Chocolate & Almond Herbal Tea – a complex blend of mood boosting ingredients, did someone say chocolate, make a bad day instantly better, and delicious
Goal – Refresh / Benefits Tea – Turmeric Chili Matcha Green Tea – an innovative green tea paired with super-ingredients matcha, turmeric and a pepper kick for a non-caffeine energy jolt