Let's Do This! 2018 New Year, New You Stick-To-It Goals!
Monday, 8 January 2018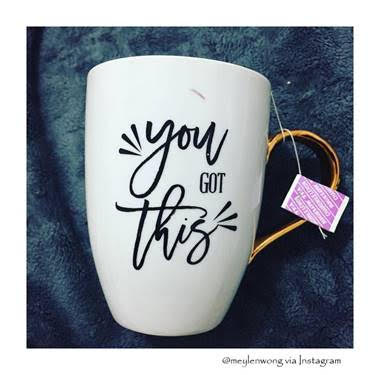 We all begin a new year with lots of earnest resolutions, but reality is, too often and too easily, they fizzle out by months end. We have a good feeling about 2018 though and know this is the year they'll stick, this month and beyond!
Truth is, do-good, feel-good must-do's should be daily goal.  It's vital to put into action those things that nurture, sustain and improve us throughout the year.
The Bigelow family and the passionate tea drinkers in our #TeaProudly community know a thing or two about doing the right thing, mind body and soul wise.  Here are some ideas shared, discussed and now offered for inspiration on the road to a new year, new you, Bigelow style…
Tip #1 – Take Time to Tea – 
It's too easy to get caught up in the rush of daily life and neglect the real need for R&R.  Why not plan a daily break with a soothing cup of Bigelow tea to relax, replenish and recharge for whatever comes next.
Tip #2 – Make That Connection – 
Keeping up with friends, family, neighbors, co-workers and the like takes effort. Make sure you do it though as these connections to your past, present and community are important and beneficial for both yourself and the people you touch.
Tip #3  – Shake it Up! – 
While the tried and true is comfortable, why not make 2018 the year to shake things up a bit!  Plan an exotic vaca, take a different route to work, sample a new cuisine, add new tea flavors to your routine… may we suggest good for you Jasmine Green Tea, the exotic Rooibos Hibiscus Tea or explore all these flavor options. A bit of different makes for a big impact.
Tip #4 – Giving Goals – 
Volunteering and contributing to a community is always necessary and can be achieved, no matter how busy we are.   Whether a business or an individual, every effort counts!
Tip #5 – Nix a Caffeine Fix – 
We all pine for a little morning or mid-afternoon pick me up, but resolve a little less reliance on the java for a health perk. Turn to black or Oolong teas for a boost without the jitters. According to the Tea and Herbal Association of Canada, tea is known to contain 66 percent less caffeine than coffee.
Tip #6 – Learning: 2018 – 
Learning is fundamental, and a key to continued success.  Why not take time often to keep motivated and driven in your career and life by committing to expanding your mind. Find time to learn while on the road, while exercising, waiting for an appointment, etc with books on tape, podcasts and articles on great business stories, like that of Bigelow Tea's beginnings!
Tip #7 – Move it, Move it! – 
Exercise need not be intense to achieve mind and body results. Make moving and moving often a daily priority. Walk instead of drive, stand instead of sit, stretch instead lounge… every movement counts!
Tip #8 – Eat to Live, Don't Live to Eat! –
Ditch the diet this new year and resolve to have a better relationship with food for Instagram ready results come Spring.  A cleaner, healthier diet, rich in fruits, vegetables and lean proteins is a year round strategy that yields the best outcome. Be diligent, but also plan to enjoy the occasional, special occasion treat, like these desserts made better with fresh, Bigelow tea flavors!
Share your tips and tag with #TeaProudly so we can all start the year right.  Cheers to 2018 and making it the best ever!!