3 Remarkable Facts About Bigelow Tea Founder, Ruth Campbell Bigelow
Thursday, 8 February 2018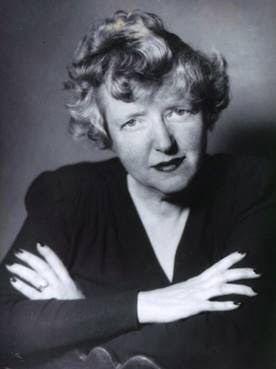 Guess what today is?? It's the birthday of founder Ruth Campbell Bigelow who started family-owned Bigelow Tea. The #TeaProudly community are celebrating big by honoring her amazing entrepreneurial spirit that built this third generation family owned business into a legacy and the largest specialty tea company in the United States!  Check out these three amazing facts that give some insight into how Ruth did it all.
1. Ruth was an interior designer by trade, but in 1945, she put her creative energies toward formulating "Constant Comment" in the kitchen of her New York City brownstone. After weeks of trial and error, blending black tea with orange rind and sweet spices, she emerged with the first cup of specialty tea in the country, and Bigelow Tea was born!
2. Ruth's special tea even got mentions in the New York Times and Gourmet magazine! (Talk about #TeaProudly!)  Food writer Jane Holt wrote about the newly introduced tea on May 21, 1945, calling it "unusual," "delicious," "concentrated," and "economical."
In the July 1945 issue of Gourmet, prominent food writer Clementine Paddleford told the story of how "Constant Comment" got its name:
"One of Mrs. Bigelow's friends was giving an afternoon party, and it was suggested she try the new blend. Not a word was said to the guests regarding its novelty, yet everyone spoke of the tea's aroma, its flavor—there was "constant comment." A good name, why not? Labels were made and the tea was hurried to the stores, where it is selling at around 75 cents for the two-and-one-quarter ounce jar."
3. According to NPR, songwriter Leonard Cohen even included Ruth's marvelous tea in his song "Suzanne" with these lyrics: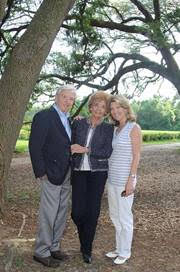 "and she feeds you tea and oranges that come all the way from China" 
When asked about this line, he said: "She fed me a tea called Constant Comment, which has small pieces of orange rind in it, which gave birth to the image."  (Pretty cool, huh?!)
It's All About Family, Giving Back, and of course, Tea!
There's no denying that "Constant Comment" was and is a big deal; and family-owned Bigelow Tea has expanded tremendously since then with over 150 flavors! Ruth's son David and his wife Eunice, as co-Chairs, have lead the company with integrity, passion, thoughtfulness and a spirit of determination. They are still the only ones who know the secret recipe for Ruth's aromatic tea blend. (Mmmmm!)  And although she passed away in 1966, Ruth Campbell Bigelow's tenacity and generosity shines on today in her granddaughter, president and CEO Cindi Bigelow. Cindi is not only passionate about tea and has driven the company to great success, but she is deeply committed to promoting sustainability, community and supporting our troops around the globe. She's proud to be a part of a family-run, inclusive company that believes in kindness!
So, tea lovers, brew yourself a mug of delicious "Constant Comment," kick back and ponder the life of this tenacious, generous and pioneering woman who created the first American specialty tea. If that's not a reason to drink a mug to #TeaProudly, what is?