Friday, December 16th, 2016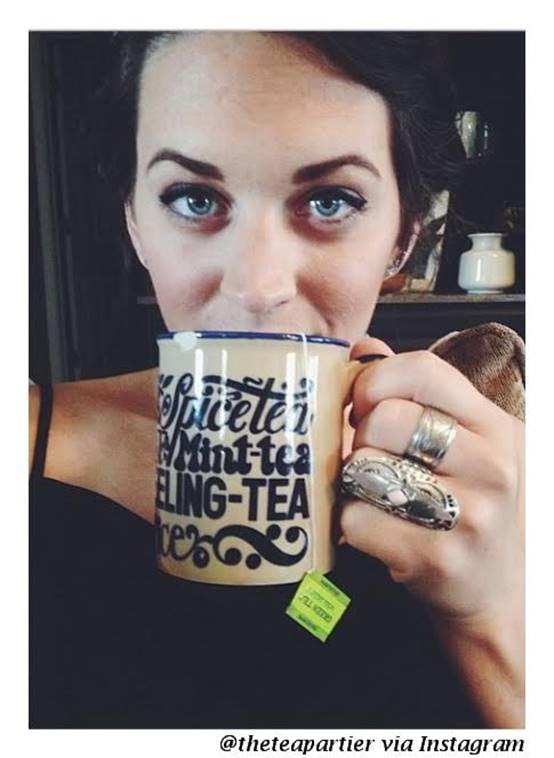 We love Bigelow Tea in our cup, but it's also our secret to looking fabulous! Yes, really – tea is good for you in so many ways, both inside and out. It can do wonders for skin, hair and nails. In fact, hippie_mom even makes lip balm with green tea – talk about lip smacking! So rev up your beauty routine with some of these must-try tips!
Get gorgeous nails with green tea.
You probably already know that green tea is chock full of antioxidants; it's good for your insides, but also outsides – it can make nails stronger! To help strengthen brittle, weak nails, soak fingers in green tea for about 10 to 15 minutes (also a good opportunity to enjoy a mug of the stuff with the hand that's not soaking!). This remedy can also get rid of yellowing on nails as well.
Who needs mouthwash when you have tea?
All the sugary treats this time of year are risky for causing cavities. If you just can't say no to the sweet stuff and there's no mouthwash on hand, simply swish a mouthful of tea for clean teeth! One study found that the polyphenols, chemical components of tea, stop bacteria that are to blame for bad breath and cavities from growing. Now show off your smile!
Bag eye bags.
Too many holiday parties and late nights showing up on your face? Give tired, achy and puffy eyes a helping hand with tea – no expensive eye creams necessary. Just soak two tea bags in warm water and place them over closed eyes for about 20 minutes- the tannins in the tea help with puffiness. We're not responsible if you fall asleep…!
Wash that grey right out of your hair.
Get rid of those pesky greys without a pricey trip to the salon or basking your head in chemicals. You can make your own natural dye using brewed tea and herbs (we swear, this is simple enough even for those of you who aren't DIYers.) Try this recipe: Steep 3 tea bags in 1 cup boiling water. Add 1 tablespoon each of rosemary and sage (either fresh or dried) and let it stand overnight before straining. Then saturate wet hair with the concoction.  Blot hair and don't rinse. Voila- naturally dyed-tresses, and no one will know it's not all you!
Smelly feet be gone.
Between cramming feet into sheepskin boots and slippers and stuffing them in snow boots, your tootsies may not be getting enough air during the cold winter months, leading to foul feet. Try a daily tea bath to get rid of the stench- just soak feet in strong tea for 20 minutes daily. This is also a great excuse to sit back and relax!
See ya, zits!
Banish breakouts without unloading dollars at the drugstore. Keep a pimple from rearing its ugly head with this simple remedy. Place a warm teabag on the spot for several minutes. That's it. Then go about your day with clear skin. The astringent qualities of tea will help shrink the breakout.
Bring on the blonde.
This trick for light hair colors may sound familiar to those of you who tried chamomile tea to lighten locks back in junior high (like we did!) Guess what? It actually works! Just steep chamomile tea for about 10 minutes, cool, then rinse hair with it and leave it on for about 15 minutes. Try it a few times before shampooing for extra lightness and brightness.
Spill it here- what are your tea-riffic beauty secrets that include tea?