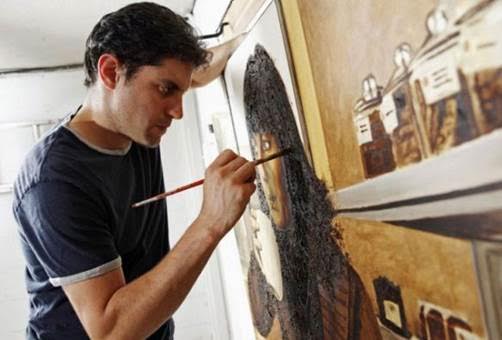 Many tea lovers find beauty in their daily cup, and Bigelow Tea learned about a unique tea-lover from CBS News. This artist was so inspired by his mug of green tea, that he began painting with it! And now something is always brewing in Gerard Tonti's basement studio, where he brushes his canvases with both tea and coffee to create stunning works of art.
As a third-generation family tea company, Bigelow Tea has spent 70 years perfecting the art of blending tea and always loves hearing about creative endeavors involving this ancient brew. Founder Ruth Campbell Bigelow, who experimented in her kitchen until she came up with the legendary "Constant Comment"® recipe, would certainly be delighted by Tonti's curiosity. He has been mixing various types of tea and coffee for 10 years to develop a range of colors, including flesh tones, reds, purples, silvers, grays and blacks. But it all started when he looked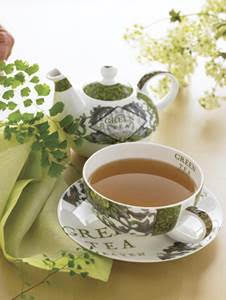 into a cup of green tea and wondered, "if I make this into a painting medium, what would that be like?"
A graphic artist by day, Tonti embraces the challenge he has set for himself and says it's just not as much fun to paint with conventional oils and acrylics. It's that kind of passion that yields amazing results, from his mesmerizing images to every delicious cup of Bigelow Tea. Check out the Bigelow Tea Joy of Drinking Tea board on Pinterest for more lovely thoughts and images inspired by tea, and share your own tea inspirations in the comments!