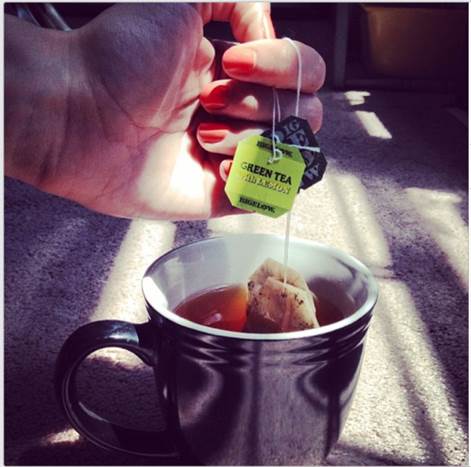 Last Thursday was Get to Know Your Customers Day, and Bigelow Tea is taking a moment to give a shout-out to all of you who share your passion for Bigelow Tea via social media! Thank you for talking tea online and even offering the occasional peek inside your tea cabinet by sharing photos, as a few Bigelow Tea Facebook followers did in this recent post. Several tea fans chimed in to answer the question: Is there a Bigelow Tea you enjoy morning, noon and night? Here's a sampling of this lively tea chat:
"Constant Comment" –Karen H.
"Peppermint is always my favorite!!!! – Carl B.
"It depends on what kind of mood I'm in (said in a Timothy Hutton George Stark voice) lol." – Heather Z.
"Earl Grey in the afternoon and cinnamon stick in the evening" –Jody Q.
"Plantation Mint, me favorite!" – Maria T.
The fantastic response shows that kindred tea spirits always love to share what they're sipping! And it's true that your input really does help Bigelow Tea get to know you and serve you better. Plus, the smiley icons and humor brighten everyone's day … so keep sharing!
Image via Instagram by @berrybecky_