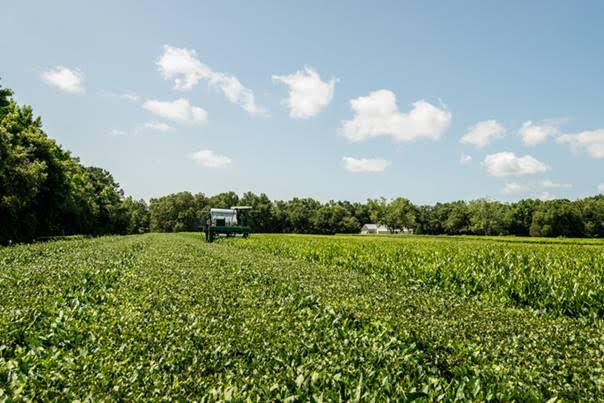 Okay, okay, so maybe it's not your new flame, but goodness gracious, it's hard NOT to crush on the delicious flavor in a cup of Bigelow Tea's American Classic First Flush® Tea. So, what exactly makes this tea different from others? Well, it's a pretty cool story…
Every spring, the Camellia Sinensis plants at the Charleston Tea Plantation awake from their winter slumber, and the tea that is made with that first growth of leaves is called the "First Flush." This usually happens in April or May and creates a unique taste only available once a growing season. Some call it mellow; some call it super smooth; everyone calls it amazing. There's usually a very small time frame when these tea leaves need to be picked. Because of that, only a limited quantity of teas is produced. You'd better believe that such a hot commodity like "First Flush" tea makes the absolute purest, freshest and most tantalizing cup of tea available. Better act now!
Are you just aching to try it? Well, you've got a few options. You can purchase a tin online or, if you're close to Wadmalaw Island near the historic old city of Charleston, South Carolina, you can pick it up directly from the Charleston Tea Plantation. The Charleston Tea Plantation is open year-round, offering tours of the lush tea fields and working factory where visitors can learn a thing or two about the history and process of tea-making. Frankly, that sounds like the most fun—make a tea-infused day of it! Ride the trolley, sip on iced tea and bring home some "First Flush" to share (or not). It's a once-a-year opportunity, and your first taste of "First Flush" is a once-in-a-lifetime moment you won't forget anytime soon!
Have you tried American Classic First Flush® Tea? What did you think?? Tag #TeaProudly to share!