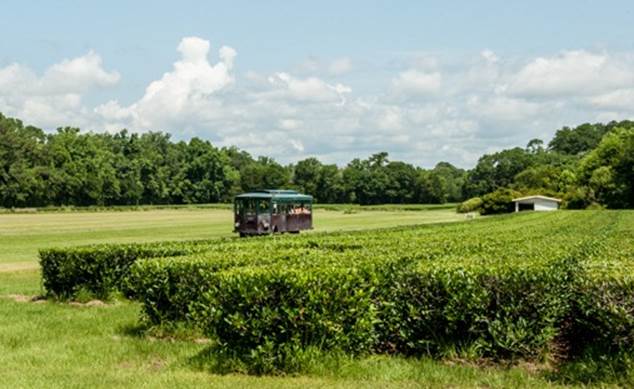 Spring is here at Bigelow Tea and a new harvest season is about to begin at the Charleston Tea Plantation! The first harvest of the year produces a special tea called the "First Flush." This tea was traditionally reserved for royalty and usually is picked in late April or early May. It creates a unique tasting tea that is only available once a season! Like all tea, First Flush tea comes from the Camellia Sinensis plant. After being dormant all winter, the Camellia Sinensis plants experience escalated growth of new leaves creating this distinct tea. Devoted tea drinkers describe a cup of First Flush tea as the most delicious, pure, and fresh cup of tea available with a smooth and mellow flavor.
In celebration for the new harvest season, each year the Charleston Tea Plantation hosts the First Flush FesTEAval. This year's 9th Annual First Flush FesTEAval will include live music from nine-time Grammy winner Sheryl Crow! This family friendly festival also includes local artisan vendors, food trucks, kids activities, and of course, plenty of tea! The First Flush FesTEAval will take place onSunday, May 24, 2015 beginning at noon. Tickets are currently available online through Ticketfly and in person at the plantation. This is an event you won't want to miss!
The Charleston Tea Plantation is open seven days a week, with the exception for a few holidays and is the perfect spot for a family day trip. To learn more about First Flush tea, and all tea, enjoy a trolley ride through the fields, Factory Tour, and a glass of chilled iced tea in the Plantation Shop. And don't forget to snap a picture with Waddy the Frog!