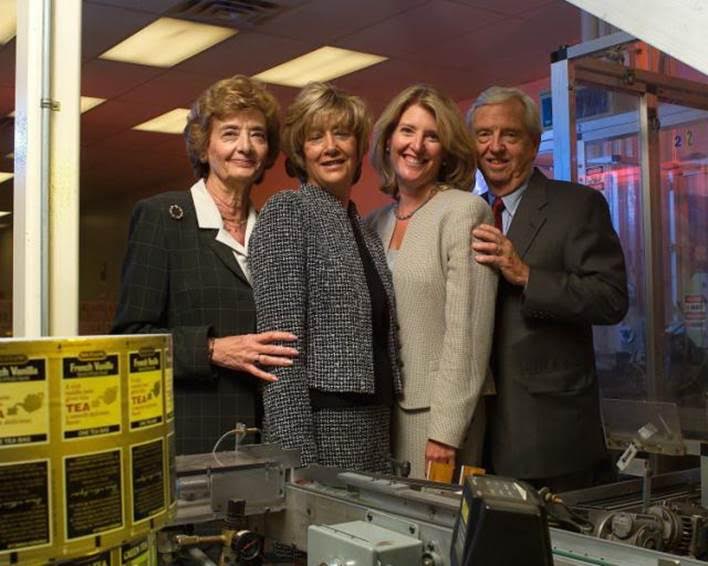 For 70 years and three generations, Bigelow Tea has been committed to being a premier producer of truly fine quality teas. In 1945 — in the kitchen of a New York City brownstone — Ruth Campbell Bigelow created her first cup of "Constant Comment"® tea. Just as it was then, it is now: Family is everything for the Bigelows, which is why the company embraces the celebration of National Family Month each May. So, sit back with a cup of your favorite Bigelow flavor and take a ride through the history of Bigelow Tea and the family behind it all.
Which Bigelow Tea flavor started it all and how?
Inspired by an early Colonial recipe and dissatisfied with the commodity tea that was commonplace in the 1940s, Ruth focused her creative energies on formulating a better cup of tea. After weeks of trial and error, blending black tea with orange rind and sweet spices, she emerged with the first cup of specialty tea in the country. Ruth shared her tea with friends and received many comments — in fact, "constant comments." Her new brew got its name, and the Bigelow Tea Company was born.
As a family-owned and operated company, who runs Bigelow Tea today?
For many years, Ruth and her husband, David E. Bigelow, Sr., operated the company. Their son, David — along with his wife, Eunice, and their two daughters, Lori and Cindi — carried on expanding Ruth's idea with many new flavors in tea, herbal teas, green teas and iced teas. Today, Eunice and David are co-chairmen of Bigelow Tea, and Cindi serves as president and CEO.
What's a memorable Bigelow family moment? 
In 1955, Bigelow Tea moved from New York to Connecticut.  Soon afterwards, back-to-back hurricanes hit! Connecticut rivers, including the Norwalk River, where the new factory resided, rose up over 35 feet, moving over 50 miles an hour. When Ruth and David Bigelow reached the factory, they found that the building was flooded and all of their tea had washed down the river. Now that was a "Connecticut Tea Party," indeed!
Although devastated, they were determined not to give up their dream. According to the family, Ruth turned to an employee and asked, "How long 'til we can get back in business?" Thankfully — due to the tenacity and tremendous efforts made by the family — Bigelow Tea was up and running again within a few months.
This year, for National Family Month, take some time to celebrate your own family, perhaps with some stories best enjoyed with a mug of Bigelow Tea — because no matter what time it is (as @Ovis_Obscura so eloquently puts it), when you're with family, it's "Time for Constant Comment."