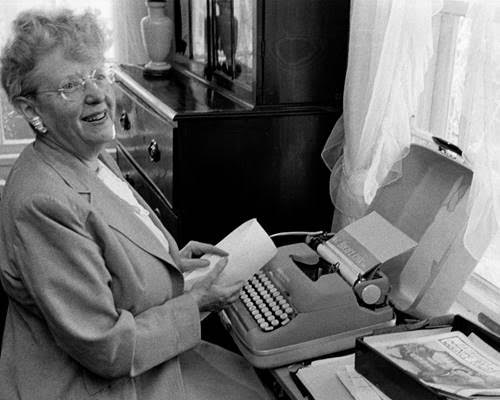 Today is a very important day at Bigelow Tea; it's the birthday of fearless company founder Ruth Campbell Bigelow (perfect timing as it's also National Women Inventor's Month…another reason to celebrate Ruth's accomplishments!). Although Ruth passed away in 1966, this incredible lady is still the source of inspiration for everything that the Bigelow family accomplishes as they continue a third generation of ownership of a tea company that reinvented tea in America. To think it all started in 1945 in Ruth's kitchen where she diligently mixed and blended and mixed some more until she had a creation of black tea, orange rind and sweet spices that ended up being a source of "Constant Comment" among everyone who sipped this special tea flavor. And here we are today with an ever-growing community (a true #TeaProudly movement is what we call it!) of incredibly devoted tea lovers as passionate as we are about tea!
Honor Ruth today by getting cozy with a cup of "Constant Comment"® and smiling at some of these family stories that show just what Ruth was really made of: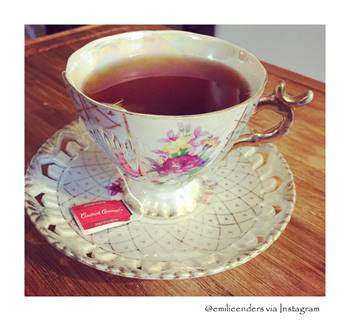 Back in the early days when Ruth was struggling to get her product to hit it big, a shopkeeper confided to her that he left open a container of "Constant Comment"® because the
customers loved the tea's amazing aroma. "One whiff and they're sold!" is what he allegedly told a proud Ruth! From then on, she included an extra whiffing jar in her tea cases so that store owners could keep it next to the cash register, where a sniff led to a sale!
Another famous story: The company moved from New York to Connecticut in 1955, and hurricanes almost completely destroyed the building, leading to the Bigelow family's own "Connecticut Tea Party"! But Ruth and Co. didn't get knocked down- with her guidance, they got right back up and rebuilt!
Ruth is the one who said it best herself in this letter from 1945 that sums up what gave her the strength to build up a business out of nothing but sheer grit, determination and imagination – the lady was truly ahead of her time, so take a moment to read it!
Fast forward to 2017– one tea bag a time, Ruth's kitchen creation has become an American institution with over 130 flavors of black, green, oolong, and herbal teas. So today take a big sip from your mug in Ruth's honor!
How will you celebrate Ruth's birthday? Tell us and tag #TeaProudly!