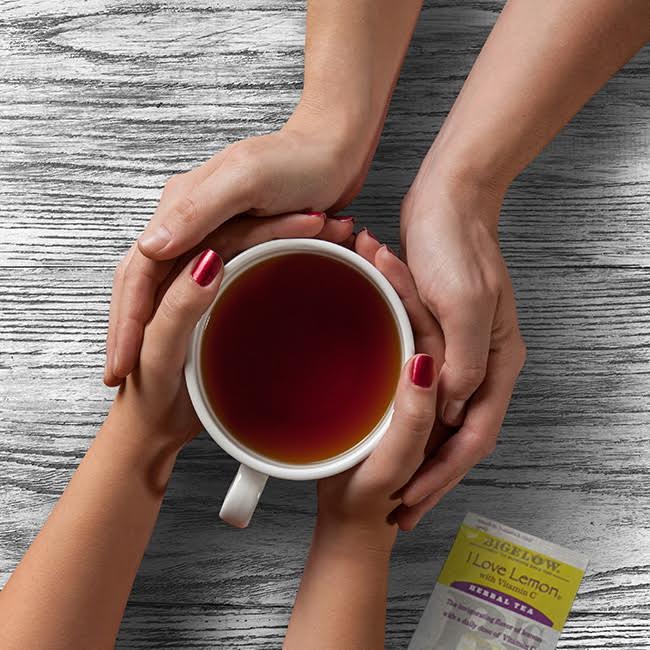 It's the holiday season! Grab your scarves, hug your loved ones, decorate, savor all things cozy (like a mug of Bigelow Tea!) and… be kind.
Each holiday season offers a wonderful reminder of all the reasons why we love to support those in need in our local community…this is our Mission…it's how we define being good corporate citizens! Our goal always is to work together to make our communities the best that they can be, and it is always about doing the right thing as third generation CEO and president Cindi Bigelow has said many times. Take a cue from these amazing stories where Bigelow employees give back and give back again (pretty incredible!) …take a look: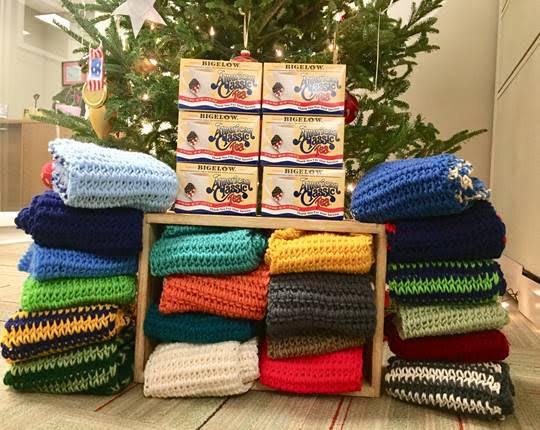 Operation Gratitude
Cheryl Moccia crocheted 20 scarves for Operation Gratitude Scarves for Troops program, which sends handmade scarves and hats to troops all over the world. These "gifts from home" are just a small way we can say thank you from the States while troops are overseas. Thanks to Cheryl's kind heart (and nimble fingers!), the scarves will be shipped to Operation Gratitude – along with a master carton of tea!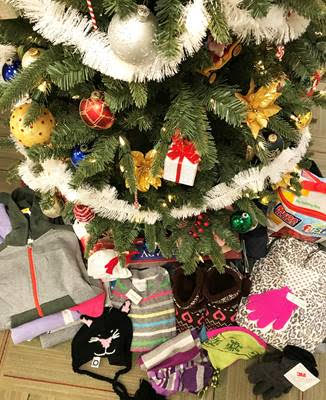 Operation Hope
The Bigelow Tea Marketing and Sales teams donated clothing and holiday gifts to be distributed locally in Fairfield by Operation Hope. The program is called Hope for the Holidays and Bigelow has sponsored many families over the past few years. It's one time when re-gifting is totally okay with us.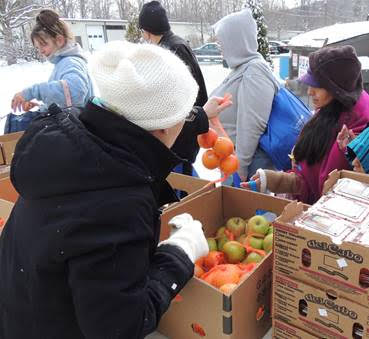 CT Food Bank Thanksgiving Giving
Bigelow Tea is especially pleased to announce that a donation for $8,000, made possible by funds raised at the annual Bigelow Tea Community Challenge in September, was made to the Connecticut Food Bank. The donation will provide 16,000 meals to people in Connecticut who struggle to meet monthly living expenses, often at the expense of groceries. The Connecticut Food Bank feeds Connecticut's hungry year 'round by supplying food and resources to member agencies throughout Fairfield County and the rest of the state, as well as through direct food distribution programs.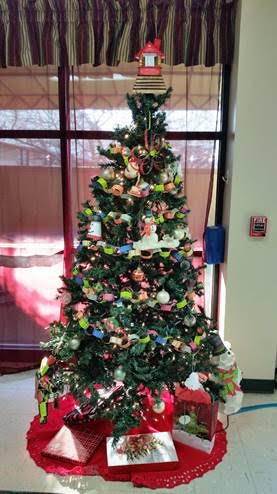 Upcycled Ornaments from Louisville Plant
Giving comes in a lot of forms, including giving back to the planet and giving to our future. In that spirit, Bigelow Tea employee Kim Medley from Bigelow Tea's Louisville facility made a tree topper from recycled scrap from the Bigelow Tea plant! We love putting recyclable material to good re-use.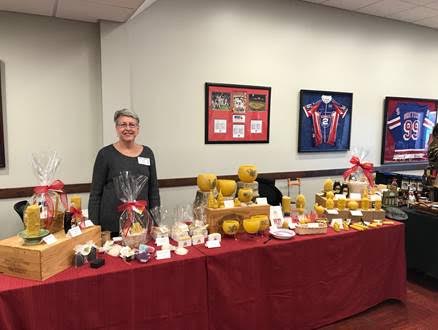 Holiday Fair – Sustainability/Community Relations
Bigelow Tea hosted local vendors to show their wares and welcome employees to shop for holiday gifts. The featured vendors had a variety of handmade goods, including AKA Collectibles, who makes ornaments out of wood; Backyard Beekeepers, who craft goods out of beeswax and honey; and the Pilot House Yes We Can program, which features handcrafted art made by adults with special needs. Even when you're shopping, you can still be giving, right?!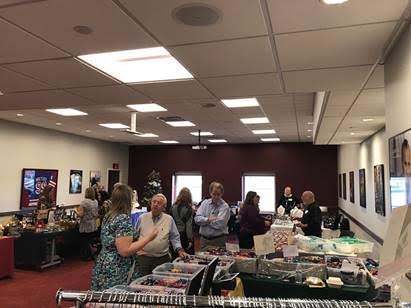 Hopefully these ideas inspire everyone to help the local community during the holidays and throughout the year. Whether you're sharing a cup of tea or providing much-needed support, every good deed makes a difference!! Here's to giving, and cheers to everyone giving back! After all, this is one more reason to #TeaProudly!  Happy Holidays to all!