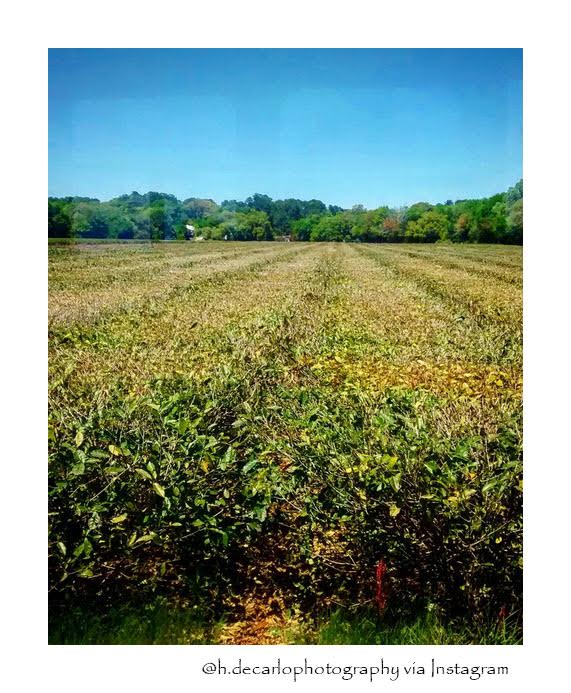 Bigelow Tea has been an American classic since 1945 and while we all know and love the company's tasty tea, Bigelow has another gem to celebrate, the Bigelow owned Charleston Tea Plantation which is America's largest working tea garden located on the historic Wadmalaw Island. This South Carolina destination has ideal climate for growing the Camellia Sinesis (tea!) plant. Bigelow purchased the plantation in 2003 and has created a literal tea oasis; besides producing American Classic Tea, the plantation is also a beautiful setting for weddings, educational tours, and even a variety of music festivals.
NPR shared what life is like on the Charleston Tea Plantation in an interview with America's only fulltime tea taster, William Barclay Hall. Hall gives fascinating insight into growing tea the old-fashioned way:
The Charleston Tea Plantation grows cuttings in a nursery for four years instead of planting seeds. These bushes are, unbelievably, descendants of the same plants that were first brought to region in the 1700s.
Talk about a taste for tea — Hall is a third generation tea taster (his father and grandfather held the roles before him) who was trained in London. During his training, he tasted as many as 800 teas a day, five days a week!
Tea is one of the only commodities in the world bought and sold based on taste, according to Hall. Because tea is harvested on average every 15 days, the taste is always changing based on everything from the temperature, to the amount of rain, to the time of year.
Pests stay away from tea! The caffeine and tannins in tea repel insects, so the Charleston Tea plantation doesn't need to use any pesticide, herbicides or fungicides.
Tea leaves are placed on "withering box" screens for 18 hours, and then macerated in a grinder. Hall then steeps, tastes and blends every single batch until he thinks it tastes absolutely right.
Now you know: a little piece of tea history continues on in the modern world, all thanks to Bigelow!