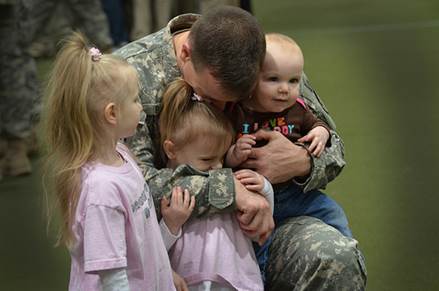 Today is Veteran's Day, the anniversary of the signing of the armistice, which ended World War I back in 1918. Today is also the day that we honor and thank veterans who have fought bravely for our country in all wars. At Bigelow Tea we take this day very seriously. There is no greater honor than to serve our country, and on this day, we would like to show how much we deeply appreciate the sacrifices our veterans have made to keep our country free.
In November we also observe Military Family Appreciation Month. It has been said that, "Behind our brave service men and women, there are family members and loved ones who share in their sacrifice and provide unending support." We couldn't agree more. Thank you to our military families as well!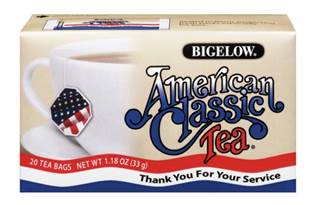 At Bigelow Tea, we started showing our appreciation and saying "Thank you" over 4 years ago with our Tea for the Troops program … bringing a little bit of "home" to our troops, and sending over 100,000 special boxes of our American Classic Teas to those serving our country.  It's our way of telling them how proud we are of them! And this year is no different as we gear up to donate another 8,000 boxes to our brave US service men and women. CEO of Bigelow Tea, Cindi Bigelow, knows about the power of tea. She says the Tea for the Troops program is "our version of a thank you card … one of my greatest joys at Bigelow Tea is the work we can do to try to make a difference."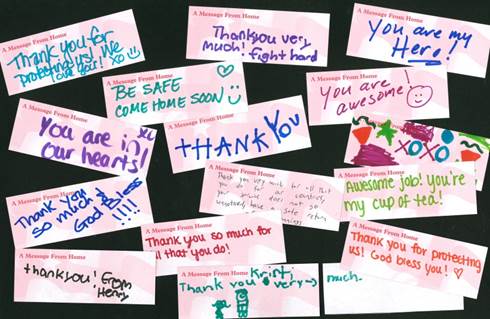 In addition, this year at our recent 2013 Community Challenge race in September, we asked men, women and children to help Bigelow Tea honor our servicemen and women by writing a brief message on a label, or two or three, that will be affixed to boxes and distributed through the USO. Such a simple gesture that we hope will make a huge impact.
On this very special day, we say "thank you," to all our veterans and their families. It's the very least we can do!
Image by thenationalguard via Flickr.com