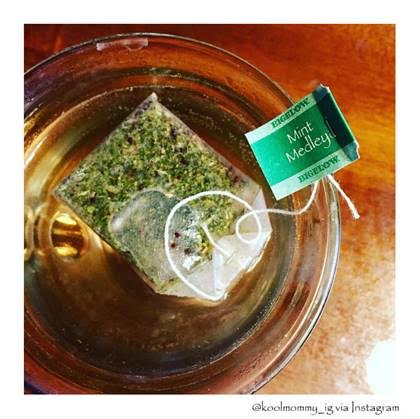 Let's talk mint! A revitalizing, prized herb which has been used for ages in every civilization for its medicinal and culinary properties, mint is the bold star of one of the most refreshing sips to savor, Bigelow Tea's Mint Medley.
Definitely a #TeaProudly favorites, Mint Medley has a bit of history of its own to boast.
It all started down at the (mint) farm… In the early 1960's, the Bigelow family set out to develop a revitalizing mint tea.  In addition to being a flavor tradition in many countries, mint tea has been said to have a calming effect on digestion, be a great antidote for cough and congestion and is a non-caffeine revitalizer for an anytime pick me up.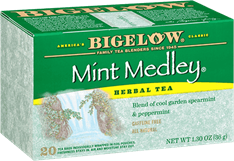 To find top quality mint, the Bigelow family visited farms throughout the Northwest, where the rainy, chill climate is ideal for growing the multi-variety herb.  In fact, the Northwest region even once led the world in mint farming and mint oil production.
Finally in Oregon, the Bigelow family met its mint match – the family farmers and multi-generational growers that have been growing mint crops specifically for Bigelow Tea for over 50 years. In addition to a shared love of mint, the families found their philosophy to produce the best possible product for their customers aligned perfectly, a commitment and business model which has persevered since.
Today, the father and son farming team that provide Bigelow Tea with its tasty and thrilling mint taste only harvest the fragrant and potent little leaves twice a year.  The result – unparalleled superior quality, cleanliness in processing and tea connoisseur worthy "crop to cup" traceability. Bigelow Tea and its mint farmers proudly contend no mint is purer, no mint tea more flavorful that Bigelow's Mint Medley. So next time you're thinking tea, make it a mint… enjoy some today!