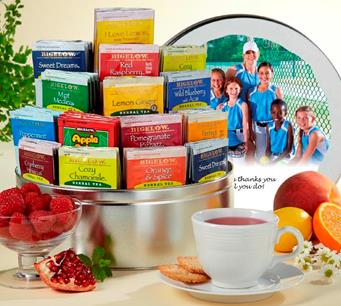 Do you have a great selfie or group photo (hopefully without a photobomb!) that you'd love to share? If so, check out these new Personalized Tea Tins: a tin full of Bigelow Tea with your image on top! For birthdays or holidays, a hostess, newlyweds or a new graduate, who wouldn't love a tin brimming with tea and featuring a cool personalized pic?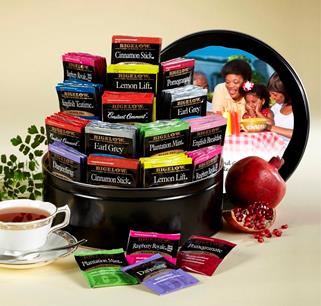 Ordering these tins is as easy as steps 1, 2, and 3. First, choose from five stylish tin options. Then comes picture time! Upload a photo for the cover or pick one from Bigelow Tea's selections. Finish the product with a message, caption or monogram.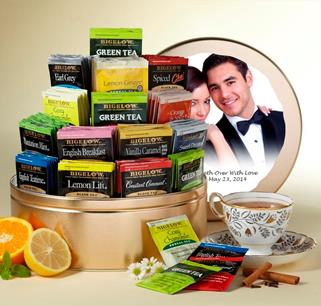 Each tin holds 120 tea bags of Bigelow Tea's green teas, black teas or herbal teas or a mixed blend (with a decaf version, too). Bigelow Tea fans like @agoeman gush over tea gifts all the time … now just imagine the reaction to a personalized tea tin! Who would you send one to?