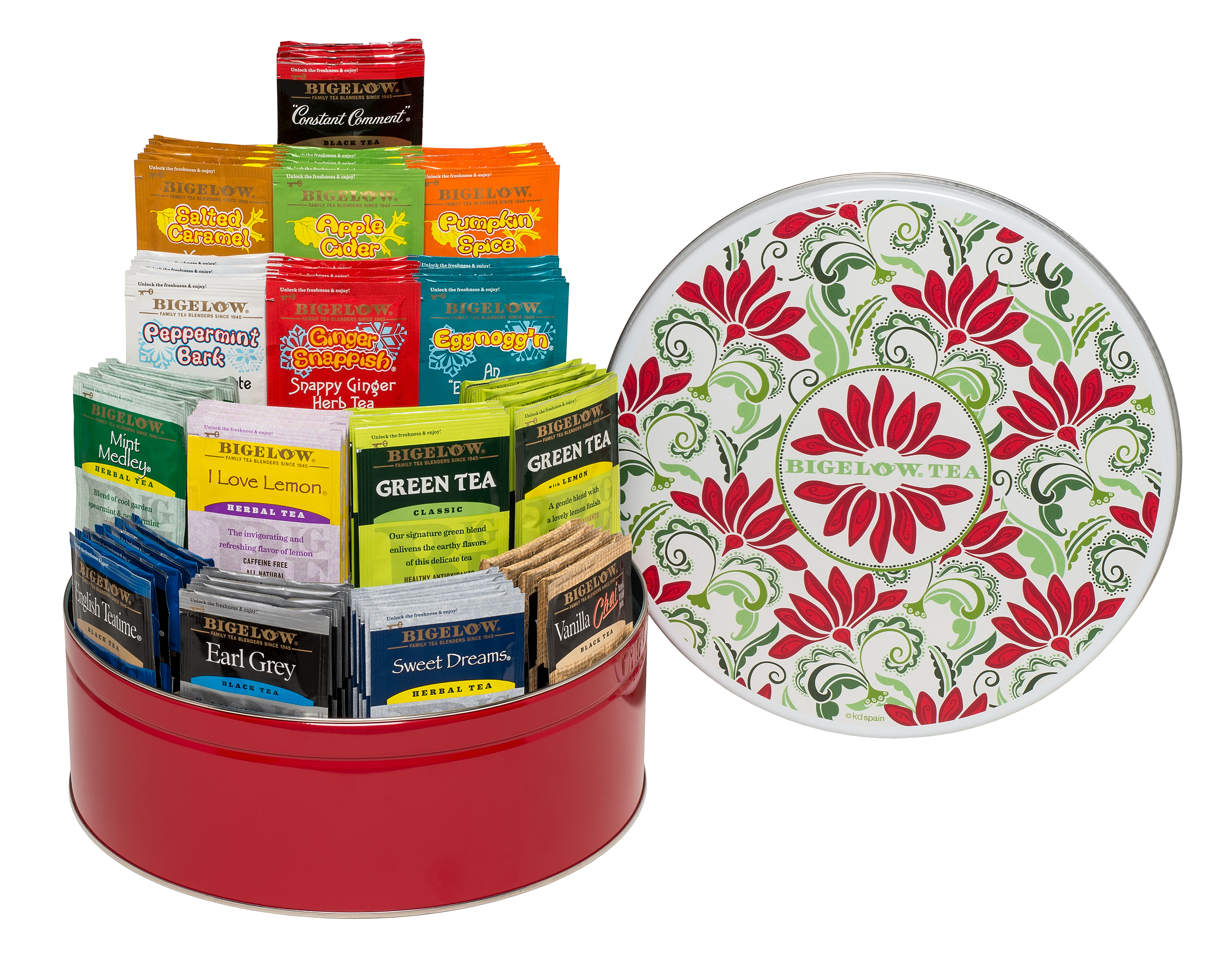 Party Hosts
Work Colleagues
Family and Friends
Gift Exchanges (Secret Santa, anyone?!)
Teachers and Bus Drivers
Neighbors
Mail Carriers …
…holy cow the holiday list is long and this probably isn't everyone, right?  A plate of homemade cookies (BTW we've got the perfect recipes for some awesome cookies!!) and a card will do the trick for most of these special people, but there must be a few on the list that really deserve something a bit more….something from the heart, a gift of pure joy. We have the perfect idea: a tin or box of Bigelow Tea, specially designed by Kate D. Spain, the artist behind the KD Spain® brand!  Woohoo, perfect right?
Kate says, "When we bring something naturally beautiful into our lives, we gain a finer connection to it, to our surroundings, and to each other. New possibilities for sources of our happiness are able to root, grow, and blossom." Wow, we could not have said it better…between the Bigelow teas and her designs, we are calling this collaboration #TeaProudly to the max!
Check out these three exclusive designs and get one or all in time for your holiday gift giving:
Limited Edition Holiday Tin of Tea (pictured above)
This limited edition tin contains an assortment of 15 of our favorite flavors that are sure to make every tea lover's heart happy. You'll receive 120 individually wrapped black teas, green teas, herbal teas and decaffeinated teas. And when you've enjoyed all the tea, you can reuse the designer tin. Refill it with tea, or use it to store special keepsakes because anything goes!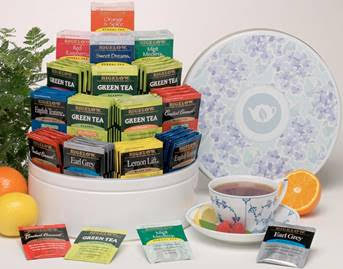 This limited edition tin features a gorgeous hydrangea floral pattern with a light and lovely style that can work any time of year. This tin also contains 120 individually wrapped black, green, herbal and holiday teas.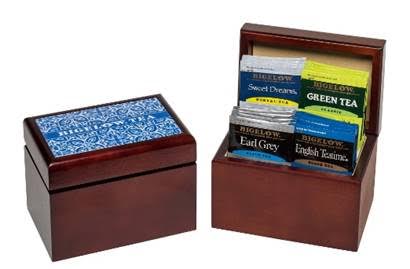 Last, but certainly not least, this limited edition wooden box measures 4″ x 6″ and contains a ceramic tile top with artwork by Kate D. Spain. The box contains 32 teabags: 8 Earl Grey,  8 Green Tea, 8 English Teatime and 8 Sweet Dreams. Once you sip your way through the tea, fill it with more of your favorite Bigelow flavors, or use it to store your recipe cards, photo prints or jewelry as a few suggestions.
Quantities are limited for each of these gifts and they'll go fast! Be sure to snag one (or two) soon—one for the recipient, one for you (obviously!).