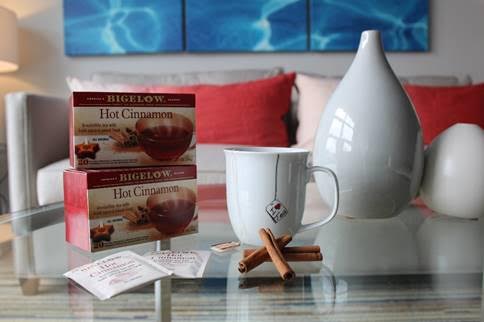 Attention, attention: calling all hot tea lovers: turn the spice up a notch with a cup of Bigelow Hot Cinnamon tea. We took a rich, bold black tea and blended it with spicy cinnamon to create the perfect brew to warm you up all the way down to your toes. And no one is exaggerating when they say it's got a bit of a kick – after all, it is the spice of intrigue!
Despite its widespread use throughout the ancient world, cinnamon didn't arrive to Europe until after the Middle Ages. Actually, it was known to be the Arab merchants' best-kept secret until the early 16th century. To keep their monopoly on the cinnamon trade and justify its high price, traders would tell tales to their buyers about where and how they obtained the luxurious spice. One documented story claimed that enormous birds carried the cinnamon sticks to their nests high atop mountains that were insurmountable by any human and could only be gotten when the nests broke. Another tall tale claimed that cinnamon was found in deep canyons guarded by snakes.
In the New World, Christopher Columbus searched for it (and didn't find it – only tree bark) and Gonzalo Pizarro, a Spanish explorer, sought cinnamon in the Americas, traversing the Amazon hoping to find the "pais de la canela," or "cinnamon country."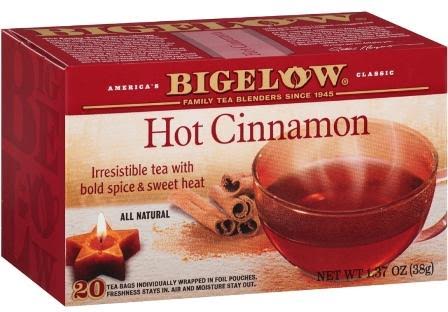 These days, cinnamon is making some history of its own as the leading ingredient in this amazing tea. With its natural spice and a mix of sweetness, it's the perfect way to take the chill out of a cool night or to add some zip to your day.
Whatever its history, we're stoked that cinnamon is a part of our present so #TeaProudly people and enjoy a mug today!