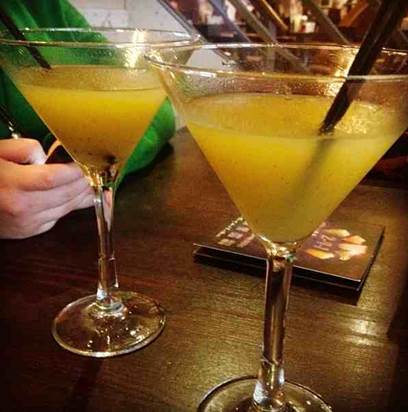 It's St. Patrick's Day and every March the Bigelow Tea family goes #green in the kitchen. While many think of St. Patrick's Day as a time to add green food coloring to beer, Bigelow Tea has a mean Greenie Martini recipe featuring the unique and delicious blend of Green Tea with Pomegranate. It's easy to make, and smooth to sip. As @Alex_Rice23 on Instagram mentioned, there's always time for a green tea martini.
Enough TEAsing! Here are video instructions by third generation CEO Cindi Bigelow and the recipe for you to celebrate going #green:
Greenie Mar-TEA-ni – Sweetened with Agave
Ingredients:
6 Bigelow® Green Tea with Pomegranate Tea Bags (or any flavored Bigelow Green Tea)
1¼ cups boiling water
2 teaspoons agave nectar
4 ounces vodka
Garnish with a twist of lemon
Yield: Serves 4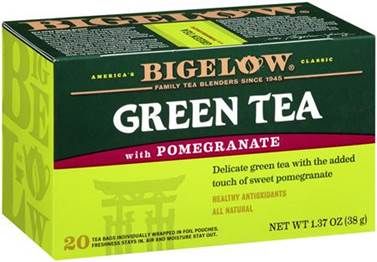 Instructions:
Place tea bags into a measuring cup and add 1¼ cups boiling water. Let brew for 3 minutes. Remove tea bags. Add agave nectar and stir until it dissolves.
To chill, place tea concentrate in the freezer for 30-45 minutes.
To make a martini, take two ounces of the cooled sweet tea and mix it with one ounce of the vodka. Shake with ice and strain into a martini glass. Garnish with a twist of lemon.
Photo by Alex_Rice23 via Instagram