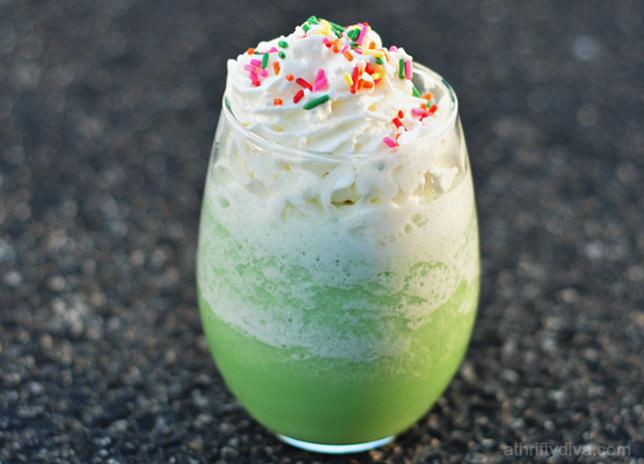 Bigelow Tea loves a nice cup of Green Tea anytime of year. March, however, is the perfect time to break out this traditional tea. From St. Patrick's Day to the first day of spring, there's plenty of everything green to celebrate. For those looking to embrace this lucky color, Bigelow Tea suggests doubling your green luck with a cup of Green Tea with Mint. It's refreshing and soothing from start to finish. Or, make your friends green with envy when you entertain with Bigelow Tea's pack of Six Assorted Green Teas.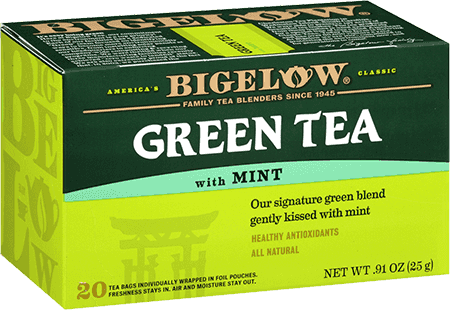 St. Patrick's Day began in Ireland for over a thousand years ago as a religious feast day for the patron Saint of Ireland. Today's it's celebrated around the world with special food, drinks, and the color green.  For those looking to celebrate with a kiss of sweetness this St. Patrick's Day, you're in luck. Bigelow Tea's Lucky Leprechaun Frozen Green Tea is perfect for a St. Patrick's Day toast.  Green Tea dessert fan @JonathanDmnd recently tweeted, "Green tea ice cream is the best," so he'd definitely enjoy this recipe as well.
Lucky Leprechaun Frozen Green Tea
Ingredients
1 Cup Bigelow Classic Green Tea
1/2 Cup Almond Milk (or your favorite milk)
1/4 Cup Sugar
12 Ice Cubes
Whipped Topping
5 drops Green Food Coloring (optional)
Optional rainbow sprinkles
Instructions
Take 1 cup cold water and boil.  Once at a rolling boil add 1 green tea bag.  Steep for 3 minutes off of heat.
Let tea cool – at least 5 minutes in a cup.
Add tea, milk, sugar, ice, and green food coloring to blender.  Blend well.
Add to a chilled glass and top with whipped topping and sprinkles.