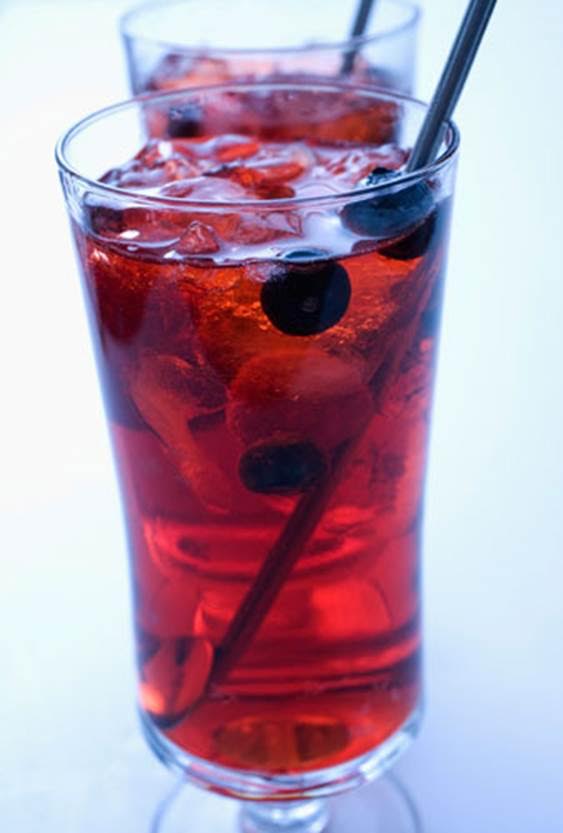 You love Bigelow Tea hot, but have you tried it chilled over ice? June is National Iced Tea Month and Bigelow Tea has plenty of amazing iced tea recipes to help you cool down during summer's long hot days. Imagine sipping Pomegranate Blueberry Iced Tea (pictured above) with the family after your next BBQ.  The best part about making iced teas with Bigelow is knowing that—hot or cold—Bigelow Tea's flavor remains consistent. Grab a pitcher and start brewing your homemade Bigelow iced tea during Iced Tea Month! For more iced tea recipes, watch Cindi Bigelow make her favorite combinations!
Pomegranate Blueberry Iced Tea
Ingredients
1 quart boiling water
Instructions
Bring 1 quart of water to a boil, add 2 Pomegranate Pizzazz and 1 Wild Blueberry with Acai Herbal tea bags and steep for 10 minutes. Pour into pitcher and refrigerate until chilled. Serve in a tall glass with ice. Sweeten to taste, if so desired.