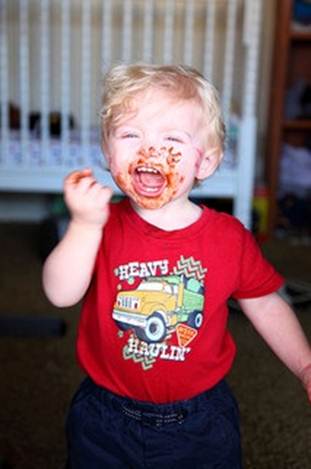 Here's another fine excuse for indulging in candy: three days before Halloween, National Chocolate Day on Sunday October 28 encourages all chocoholics to savor this confection in all shapes and forms! Here at Bigelow Tea, we also appreciate chocolaty goodness …  and even make a White Chocolate Obsession Tea to drink when chocolate cravings strike! So, In honor of this cocoa-inspired day and Halloween, we suggest these three yummy recipes that would satisfy any sweet tooth!
Adults can prepare a cup of Spicy Chocolate Chai Tea, which gets its zest from our Spiced Chai Tea. For children of all ages, our Chewy Chocolate Mint Brownies are baked with Plantation Mint Tea. And our Chocolate SweeTEA Pie blends in cinnamon by incorporating our Sweetheart Cinnamon Herb Tea. Ah, how sweet this day is!

Ingredients:
¾ cups (180mL) boiling water
6 Bigelow® Spiced Chai Tea Bags
1½ tablespoons (22.5mL) unsweetened cocoa
2 tablespoons (30mL) sugar
2 cups (500mL) whole milk
3 cinnamon sticks
Whipping cream, optional
Instructions:
Pour boiling water over Bigelow® Spiced Chai tea bags and let steep 5 minutes. Remove tea bags, squeeze out excess tea from tea bags.
Place tea in saucepan, stir in cocoa, sugar and cook until dissolved or just until mixture comes to a boil. Stir in milk and continue to heat until mixture is thoroughly heated. Pour into cups and garnish with cinnamon sticks and whipping cream, if desired.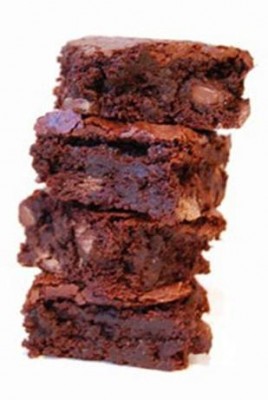 Ingredients:
5 Bigelow® Plantation Mint Tea Bags (or Bigelow Mint Medley Herb Tea Bags)
½ cup water
1 3/4 cups semi-sweet chocolate chips
¾ cup (1-1/2 sticks) unsalted butter
4 large eggs, room temperature
½ cup brown sugar
½ cup granulated sugar
1 cup all-purpose flour
9×13 inch baking pan, greased and floured
Yield: Yields one 9″ x 13″ pan.
Instructions:
Preheat oven to 350 degrees and set the rack on the middle setting.
Place tea bags in ½ cup of hot water. Set aside to cool, and then remove tea bags, squeezing out liquid from bags.
Meanwhile, place 1-¼ cups of the chocolate chips and butter in a metal bowl. Set over a saucepan filled with about 2 inches of water, to create a double-boiler. Heat on low and let chocolate and butter melt, stirring frequently.
In a medium sized bowl, whisk together eggs and sugars until well blended. Add the cooled tea mixture and whisk to combine. Add a few tablespoons of the melted chocolate/butter combination to the egg mixture and stir to combine. Add the remaining chocolate and incorporate. Lastly, add the flour and remaining ½ cup of chocolate chips, mixing until smooth.
Pour batter into prepared pan. Bake approximately 25 minutes. Center will feel firm but still moist. Bake 5-10 minutes longer for a drier brownie. Place pan on a wire rack to cool completely before cutting into 20 squares.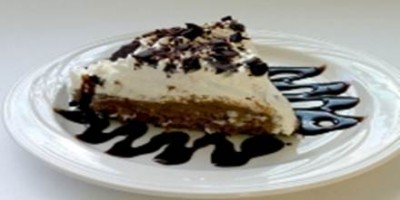 Ingredients:
8 Bigelow® Sweetheart Cinnamon Herb Tea Bags*
¾ cups hot whole milk
10 graham crackers, broken into pieces
5 tablespoons unsalted butter, melted
2/3 cup plus 2 tablespoons sugar
4 large egg yolks
¼ cup cornstarch
¼ teaspoon salt
6 ounces semi-sweet chocolate chips
1 – 9″ pie plate
Freshly whipped cream (recipe below)
Directions:
Preheat oven to 350 degrees and set the rack on the middle setting.
Place the graham crackers into the work bowl of a food processor fitted with the metal blade. Pulse until crackers are fine crumbs. Add 2 tablespoons of sugar and melted butter, and pulse until combined.
Pour mixture into the pie plate and press firmly onto the bottom and sides.
Bake for 10 minutes until lightly golden. Cool completely on a wire rack.
Meanwhile, place tea bags in the hot milk. Allow to steep for 5-7 minutes, and then remove tea bags, gently squeezing out liquid from bags.
In a medium, heavy-bottomed saucepan, whisk together the egg yolks, 2/3 cup of sugar, cornstarch and salt. Place pan on stovetop and turn heat to medium-high. While whisking, add tea infused milk. Bring mixture to a low simmer while whisking vigorously. While continuing to whisk, add chocolate chips. Continue to whisk mixture at a low simmer until thickened into a custard, about 5-7 minutes total.
Pour chocolate custard into cooled crust. Allow to cool completely before topping with whipped cream (*recipe below). Place entire pie into refrigerator to chill approximately 3 hours. Serve chilled.
*Whipped Cream
1 cup cold whipping cream or heavy cream
1 tablespoon sugar
1 teaspoon pure vanilla extract
Place all ingredients in a large bowl.  Using an electric mixer, beat until stiff peaks are formed. Spoon or pipe onto the cooled chocolate pie.
Top image by D. Sharon Pruitt via Flickr.com