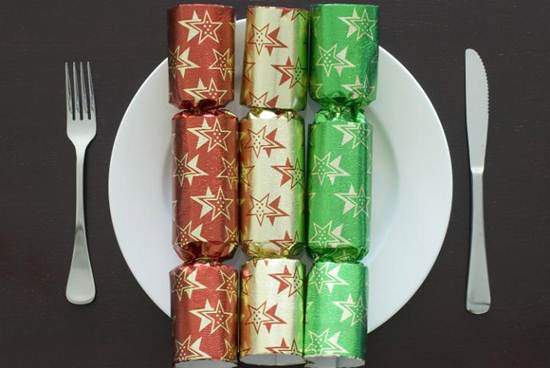 There are warm and tempting aromas coming from our kitchens this holiday season. That's why Bigelow Tea is presenting our special holiday recipes…so we can provide some outstanding options for your perfect holiday meal! Today we want to share some side dishes and we can't help but think, "so many festive sides, so little time!"
Here are two delicious tea-infused options that will delight you and your guests. What's more, they pair beautifully with tomorrow's Bigelow Tea entrée recommendations. So be sure to visit us tomorrow for main course recipes made with Bigelow Tea.
In the meantime, our French Style Green Beans and Carrots with Pomegranate-Balsamic Glaze  are a tasty and colorful addition to any table. And we're sure you'll agree that our Mashed Acorn Squash with Apple Cider Herb Tea is pure ambrosia. It's true; the sides can make the meal!
French-style Green Beans and Carrots with Pomegranate-Balsamic Glaze

Ingredients:
1 cup hot water
4 Bigelow® Green Tea with Pomegranate Tea Bags
1 teaspoon balsamic vinegar
½ teaspoon sugar
1 teaspoon corn starch
1 tablespoon unsalted butter
1 tablespoon extra virgin olive oil
1 pound fresh french-style green beans
½ pound carrots cut into 1 inch matchsticks
Salt and pepper to taste
Yield: Serves 6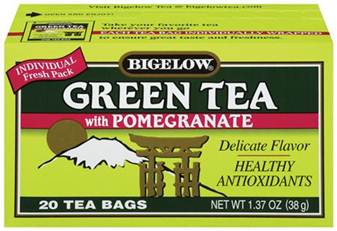 Instructions:
Combine hot water and 4 Bigelow® Green Tea with Pomegranate Tea Bags and allow to steep for 5-7 minutes.
Place tea in a small saucepan. Bring to a boil, and cook until liquid is reduced by half (about ten minutes).
Add balsamic vinegar and sugar. Stir to combine.
Add cornstarch and whisk vigorously until glaze is thickened and smooth. Set aside.
Meanwhile, in a large skillet, combine butter and olive oil. Heat until butter is melted but not smoking and then add carrots and green beans.
Saute vegetables until just tender, approximately 5 minutes (allow a few extra minutes of extra cooking time if using traditional green beans).
Add pomegranate-balsamic glaze, and toss to combine. Season with salt and pepper to taste.
Serve immediately.
Note: Glaze may be prepared up to 2 days in advance. Store in an airtight container in refrigerator.
Mashed Acorn Squash with Apple Cider Herb Tea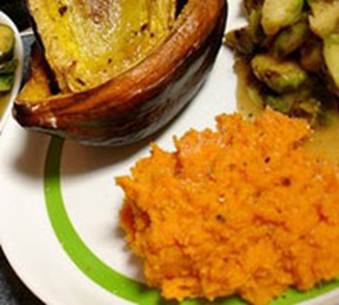 Ingredients:
Non-stick cooking spray
1 cup hot water
6 Bigelow® Apple Cider Herb Tea Bags
4 lbs. acorn squash (about 4 medium or 2 large), cut in half and seeds removed
¼ cup packed brown sugar
3 to 4 tablespoons unsalted butter
1 teaspoon salt
Yield: Serves 6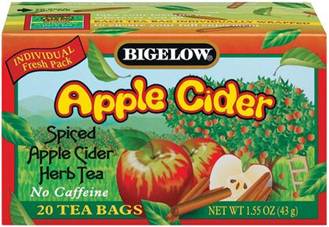 Instructions:
Enliven your Holiday table with a new tea-inspired side dish! High-fiber acorn squash is a healthy alternative to potatoes, and when flavored with Apple Cider Herb Tea, is the perfect accompaniment to any festive table.
Preheat oven to 400º and place oven rack on middle setting.
Spray a baking sheet with non-stick cooking spray and arrange the acorn squash cut-side down on the pan. Bake for 40 minutes, or until flesh is soft. Allow to cool for approximately 15 minutes or until cool enough to handle.
Meanwhile, combine hot water and tea bags and allow to steep for 5 minutes. Thoroughly squeeze tea bags and discard. Set aside.
Using a spoon, scoop out the flesh of the acorn squash and place in large bowl. Mash with a fork.
Add ½ cup of the tea, brown sugar, butter and salt, and stir to combine, making sure the liquid is absorbed. Add more tea (1 tablespoon at a time) if the puree is too stiff.
Check seasonings, and add more salt if necessary. Serve hot.
Image 1 via Christmasstockimages.com