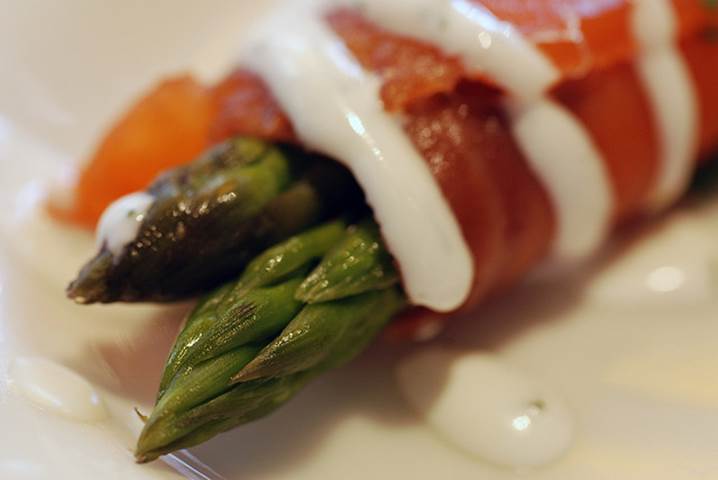 We know you love to give Bigelow Tea as a gift during the holidays, and we appreciate it! That's why we decided to return the favor by giving YOU a week of recipes to make, eat and share! The first is an appetizer made with I Love Lemon herbal tea. You may not be the next top chef, but if you can boil water (and if you make tea, you obviously can!), you'll have no problem putting together this elegant but easy appy! Other than parboiling the asparagus—that's boiling for just a few minutes for you non-foodies—there's no real cooking involved! Try it and post a picture of it on our Facebook page!
I Love Lemon Asparagus Wrapped in Smoked Salmon
Ingredients:
8 Bigelow® I Love Lemon Herb Tea Bags

4 cups water
1 lb fresh asparagus (approx. 30 stalks), peeled, and tough ends trimmed away
4 oz. light cream cheese, at room temperature
2 tablespoons fresh parsley, chopped
2 tablespoons fresh chives, chopped
2 teaspoons salt
8 oz. thinly sliced smoked salmon
Yield: Serves 10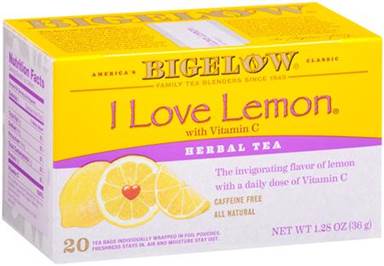 Instructions:
In a medium saucepan, bring 4 cups of water to a gentle boil. Remove from heat, add tea bags and allow to steep for 5 minutes.
Remove tea bags, return saucepan to the heat and bring to a boil. Add asparagus and 1½ teaspoons of salt to the pan.
Parboil for 2-3 minutes, or until crisp-tender. Remove asparagus and immediately transfer to a bowl of ice water (to stop the cooking). Drain and pay dry. Set aside.
Meanwhile, in a small bowl, combine the cream cheese, fresh herbs and remaining ½ teaspoon of salt. Stir to combine.
Spread a thin layer of the cream cheese mixture (about ½ teaspoon) on each slice of smoked salmon.
Roll up one stalk of asparagus in each piece of smoked salmon, leaving the tips of the asparagus exposed (making it easier to pick up).
Arrange on a platter and serve at room temperature.
Image via anitasarkeesian on flickr