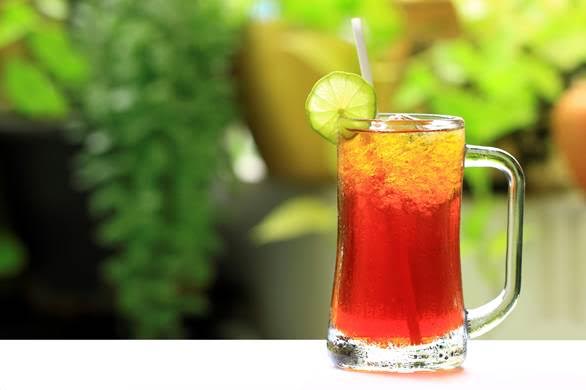 When you hear the words "iced tea," it's easy to envision a pitcher of your favorite Bigelow Tea flavor over ice. Perhaps you add in a sweetener, or maybe you enjoy it nice and simple. Whichever way you drink it, now you can sip with an appreciation for its back story—it is steeped in history, after all!
Richard Blechynden has often been attributed with making the first iced tea at the World's Fair in St. Louis in 1904. As sales for his hot tea dropped while summer temperatures rose, he purportedly poured tea over ice to entice fairgoers. Some dedicated research tells another story, though, with iced tea's roots reaching as far back as 1879, when Marion Cabell Tyree created a recipe for green tea over ice, which was published in a community cookbook called Housekeeping in Old Virginia. Later, in 1884, another recipe for iced black tea surfaced from the Boston Cooking School.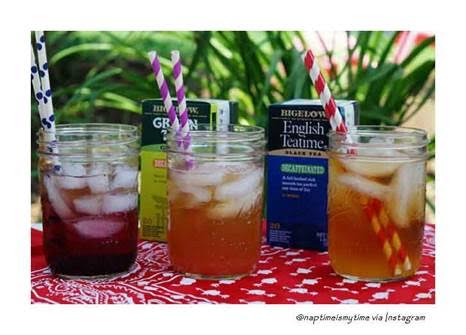 These days, while iced tea is still extremely popular during summer, the classic drink is enjoyed year 'round. In the United States, 85 percent of tea consumed each year is iced as noted by the Pittsburgh Post-Gazette. "We are an iced tea culture, and we are the only country in the world [noted as such]," said Peter Goggi, president of Tea Association of the USA. Who are the most popular consumers, you may wonder? Well, baby boomers and millennials, of course! 87 percent of millennials drink tea, according to the Tea Association. Goggi said that it's likely because millennials grew up in the ready-to-drink era that accepted tea as a good alternative to soda and other sugary drinks.
Whatever the reason (or season!), iced tea is always a cool option—and you can make it with any flavor of Bigelow Tea that you would normally enjoy hot. So pick your favorite (@LukeIsASequin suggests "Constant Comment®"), brew and pour over ice for a cold treat any time!