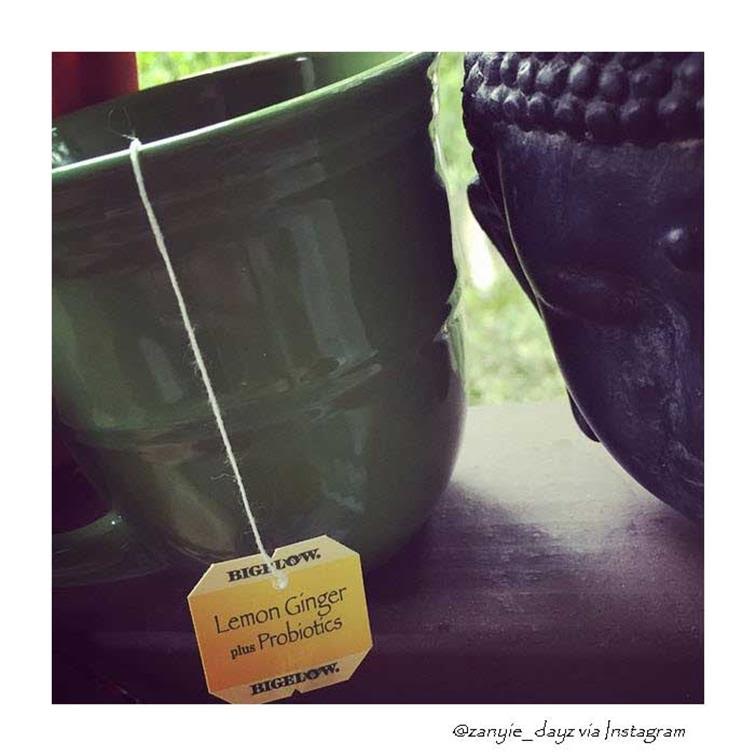 You can always grab a cup of tea to calm things down or settle in for your evening, but did you know Bigelow Tea has a tea that may also help settle your stomach? Lemon Ginger Herbal Tea Plus Probiotics is not only tasty, it's also blended to help support healthy digestion.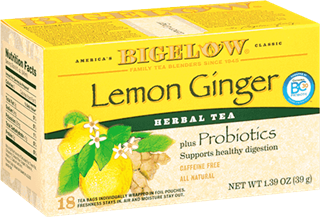 Adding lemon to tea is a time-honored tradition, practiced from England to India. The tart flavor of lemon counters the earthy and tannic flavor of cinnamon. And ginger adds its own distinct notes of spice, heat and a woody aroma. It's a zesty taste trio that is not to be missed!
But the benefits of this blend go far beyond your palate. Ginger is considered a natural aid for nausea. This is supplemented by a probiotic called GanedenBC 30, which is resistant to high temperatures and thus won't break down in hot tea. Probiotics are sometimes referred to as "good bacteria" and help maintain a healthy balance in your digestive system.
If you've just eaten a particularly adventurous meal, take @LordRiddlesXIII's advice and brew a pot of Lemon Ginger Herbal Tea Plus Probiotics as a tasty defense. Delish!