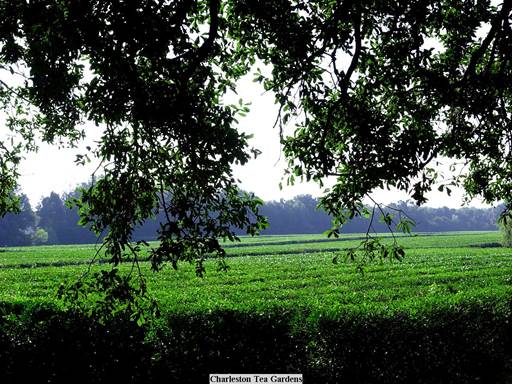 Bigelow Tea is more than a little excited for the upcoming 8th Annual First Flush FesTEAval on Saturday, May 24, at the historic Charleston Tea Plantation! Consider visiting America's largest working tea garden and the home of American Classic Tea!  Tickets are available here, and children under 8 enter free.
This celebration of the very first tea harvest of the year draws music-loving tea fans to Wadmalaw Island in South Carolina for a glorious day of musical medley, art, local cuisine and of course—tea galore!
Headlining the festival are the uber-talented musicians, The Avett Brothers! Festival goers can also sample a range of food truck artisanal fare, enjoy kids activities, explore the stunning grounds, and sip iced American Classic tea. An exclusive ROCK STAR VIP package includes car service to and from the grounds, open bar, reserved seating and more.
In addition to the great entertainment, attendees are encouraged to bring five canned goods for donation to the Lowcounty Food Bank in exchange for $5 off ticket prices. Gates open at 12pm.  Show times start at 1pm.
Can't make the Festival?  The Charleston Tea Plantation is open year-round offering tours of the lush tea fields and working factory where visitors can learn a thing or two about the history and process of tea-making. Come visit soon and, like Facebook Fan @CindyAnneFenton, meet Waddy the frog!