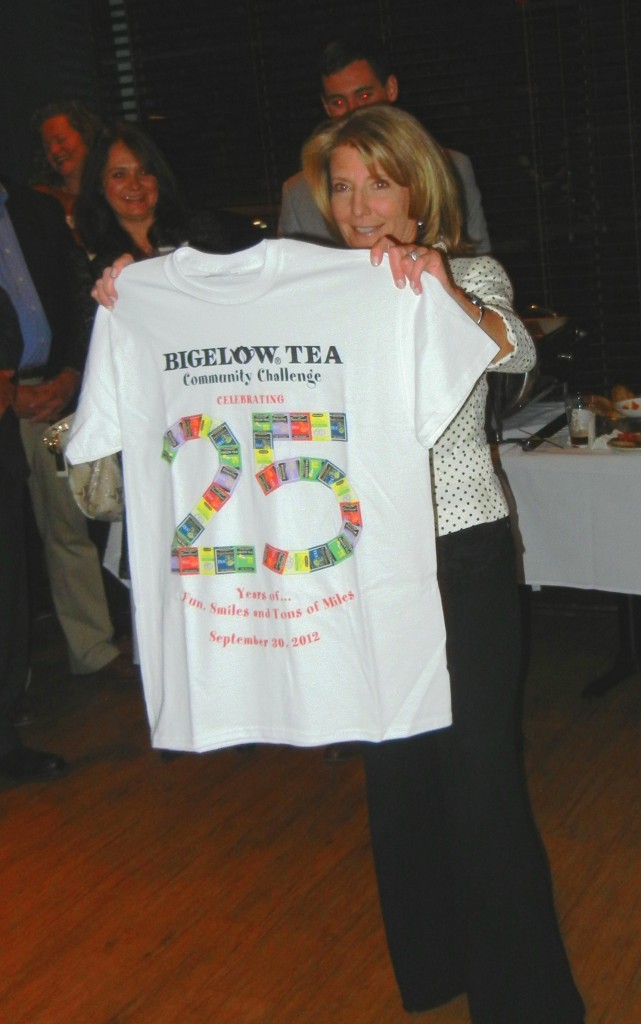 Wow an amazing evening!  A couple of nights ago we had our 25th Bigelow Tea Community Challenge Sponsor Party where close to twenty of our sponsors and nine of the charities we support attended. It was two beautiful hours together honoring the great work that the charities do as well as the wonderful generosity of our sponsors.
What really struck me during the event was how blessed I am to be able to do what all of us at Bigelow love doing and that is giving back. I have an amazing race committee, extremely supportive sponsors and truly appreciative nonprofits, a real trifecta.
The 5k Road Race, 2-Mile Fitness Walk and Kids' Fun Run is going to be this Sunday, rain or shine.  Whatever the weather, in my opinion the 25th annual Bigelow Tea Community Challenge is already a huge success just based on my experiences at the sponsor party. I really can't thank all the people enough in my life that make this event happen, I really am lucky, wow!
To get a glimpse of what I am talking about for the actual event, check out this video and enjoy!
[youtube]http://www.youtube.com/watch?v=keGmnJA3JSI&feature=player_embedded[/youtube]
Cindi Bigelow