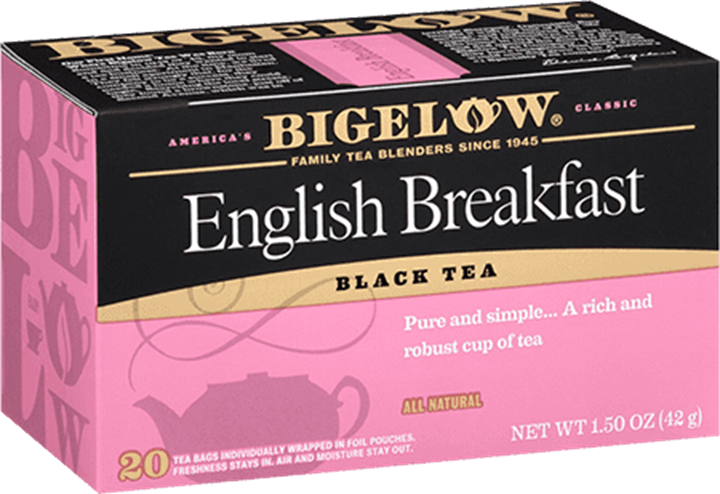 During Breast Cancer Awareness Month everyone is encouraged to learn more about the disease and to consider ways to help those affected by it. If you or a loved one has breast cancer, you know that rest and relaxation can be important parts of the healing process. So today, brew a mug of Bigelow Tea and take some time out for yourself. And since it's a month to "think pink," why not give English Breakfast Tea (in its pretty pink box) a try! It's the favorite of many tea lovers including @smartdinnerplan who tweeted about it recently!
Like mindful meditation or deep breathing, sipping a soothing cup of Bigelow Tea can help calm your mind, body and soul. Herbal blends, in particular, offer aromas and tastes that can just "take you away" from it all. Try Chamomile Mango or the truly comforting blend Sweet Dreams®. Green Tea is another option, and studies have shown that it can be a lovely and delicious part of your everyday wellness.
Because October happens to offer some of the year's prettiest weather, it's a wonderful time to walk and savor life. So, whether you march in a Breast Cancer awareness walk or just step outside and meander to the mailbox, enjoy some fresh air and think about your health this month. Bigelow Tea will be ready for you when you come back inside!