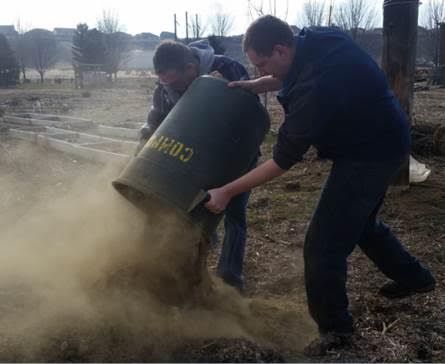 Bigelow Tea believes that making sustainability a priority is the right way to do business. Recycling, conserving energy and composting are a few of the ways the Bigelow Tea family tries to minimize its impact on the environment. At the company's Boise, Idaho plant, composting is a big deal. Here's a bit more about composting in Boise.
For starters, Bigelow Tea composted 6,885 pounds last year! In addition, over the past year, the company connected with the organization Create Common Good, and now composts at their community garden. Create Common Good is an organization that provides on the job food-service training programs for people with barriers to employment to achieve self-sufficiency. The average wage for participant before going through the program is $1.13 an hour and increases to $9.57 per hour afterwards. Last year they chopped 36 tons of onions, 437 people were trained, and 91% of participants were placed into jobs in the community after completing the program.
Bigelow Tea is glad to assist Create Common Good in several ways. First, Bigelow Tea's Boise plant is able to compost over 800lb of tea waste every month to their community garden. (This not only benefits the garden but prevents waste from ending up at the landfill.)  Second, Bigelow Tea is able to provide some food safety and occupational guidance to improve their operations. Third, through volunteer opportunities in the upcoming year, Bigelow Tea will be able to have some hands-on experience working with the participants of the program. Finally, through a monetary donation, the company is able to help support the organization to focus on what they do best.
Said third-generation President and CEO of Bigelow Tea, Cindi Bigelow, "We are grateful to have Create Common Good in the community and look forward to our partnership increasing over the years."