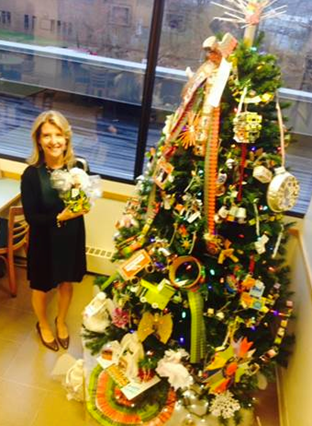 Hosting a "green" holiday party can be a fun and relaxed experience if you prepare, organize, and delegate ahead of time. Bigelow Tea has a number of eco-friendly holiday hosting tips and delicious seasonal teas you'll want to explore before heading to the store.
Use cloth napkins instead of paper.
Cloth is both elegant and good for the environment. Tea towels come in handy for those inevitable spills and guests will appreciate the eco-friendly gesture.
Create a sustainable décor.

Making up-cycled holiday decorations is a fashionable and fun activity to share with friends and kids before—or even during!— the party. Last year, Bigelow Tea's Christmas tree was decorated with 100% up-cycled ornaments made by employees. Check out more on our sustainability board on Pinterest!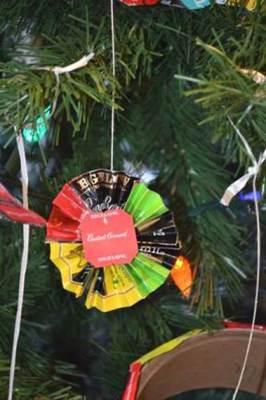 Serve food and drink in "real" dishes and cups, not paper or plastic.

'Tis the season for hot beverages, and Instagrammers like @collettebates are enjoying #mulledwine with friends. Use teacups and mugs, not Styrofoam. It doesn't matter if they match—eclectic
mugs are a fun addition to a party. And, if you're looking for a good recipe, Bigelow tea has a delicious one for Orange & Spice Hot Mulled Wine that pairs well with these holiday cookies made with Eggnogg'n.
Surf the web for more eco-friendly holiday party ideas.
Bigelow Tea posted a few of our favorites ideas and tips for green decorating last year, including a no-chemicals suggestion for a holiday-scented house! Explore the internet for more options and share your favorite ideas with us on Facebook!
Happy hosting!