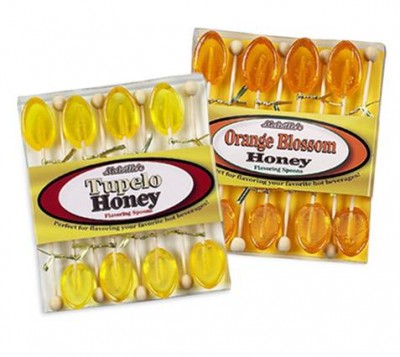 Summertime is for teatime! Make those peaceful moments a little sweeter with a Honey Spoon Gift Set from Bigelow Tea!
Whether at home or on vacation, taking time for tea is a wonderful way to relax and enjoy a slower pace this summer. So why not treat yourself or the tea lover on your gift list to this extra-special accompaniment? The 16-spoon set features eight Tupelo Honey Spoons and eight Orange Blossom Honey Spoons. These yummy spoons dissolve in hot tea in about 1 minute to add just the right amount of natural sweetness.
We suggest stirring slowly into your favorite Bigelow Tea—like Constant Comment for the Orange Blossom Honey spoons or English Teatime for the Tupelo Honey version—while gazing into a garden or reading a Jane Austen novel. Whatever you do, be sure to revel in the remaining weeks of summer!