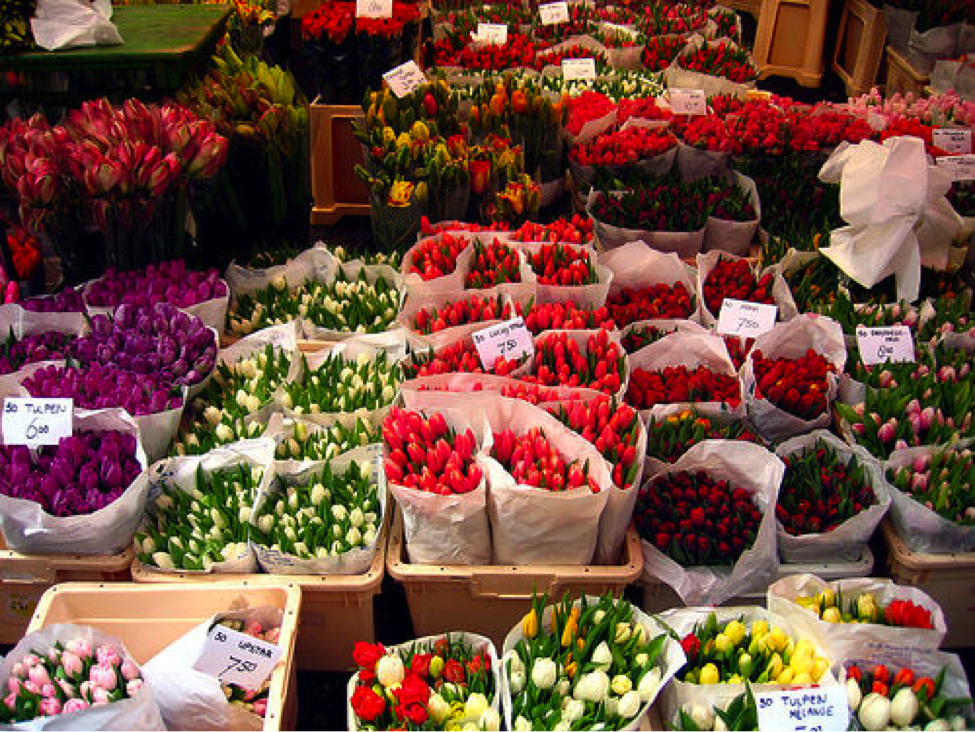 The Easter season is in full bloom with family gatherings, special foods and the joys of spring. Here at Bigelow Tea, we are so ready for sunny days and tulips in the garden–enjoyed while sipping tea, of course! With that in mind, we're delighted to share a few of our favorite spring-inspired recipes (below) to grace your Easter buffet or party table, as well as a lovely gift basket that any tea lover would appreciate. With 40 individually wrapped tea bags in five flavors, sugar cookies and a brightly decorated mug, our Floribunda Basket pictured below makes an ideal hostess gift! Enjoy!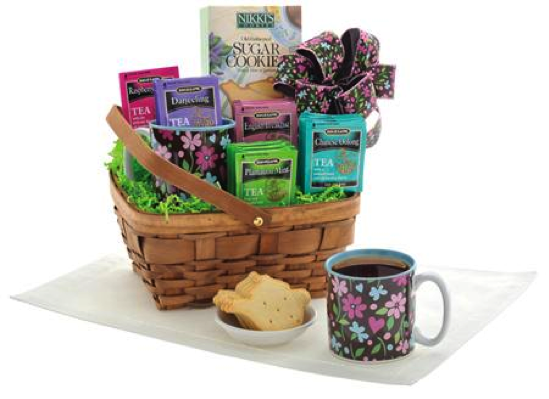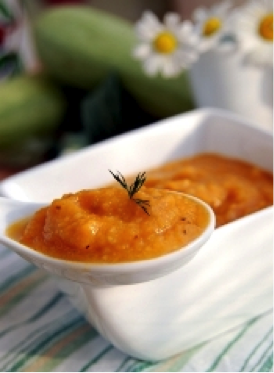 Ingredients:
2 pounds (1kg) carrots, peeled and cut into 1-2 inch pieces
12  Bigelow Orange & Spice Herb Tea Bags*
½ cup (125mL) milk
2 tablespoons (30mL) butter, melted
Ground pepper and salt to taste
5 shallots, peeled
1 ½ cups (375mL) vegetable oil
3 tablespoons (45mL) butter
Yield: Serves 6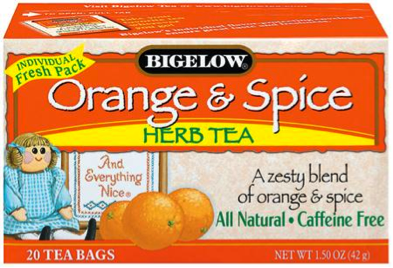 *Variations: Try using Bigelow Constant Comment Tea 
Instructions:
Prepare the carrots. Add 8 Orange & Spice Herb Tea Bags to 4 cups (1L) of boiling water; let steep for 10 minutes. Remove tea bags. Cover carrots with tea and cook for 10-15 minutes or until tender. Meanwhile, infuse milk by heating with 4  Orange & Spice Herb Tea Bags for 10 minutes. Remove tea bags.
Drain carrots and puree in a food processor and add melted butter and infused milk. The carrots should be very smooth. Place in a casserole and garnish if desired with crispy shallots.
To make the garnish—slice shallots into very thin rings. In a saucepan heat oil with butter over medium-low heat until it begins to bubble, add shallots and cook until they are a rich golden brown; about 30-40 minutes. Stir shallots occasionally while they are cooking to make sure they brown evenly. Remove shallots from oil, drain. Once the shallots have dried and are crisped, they can be stored for several days. Serve shallots on top of carrots
Ingredients:
1/3 cup (90mL) whipping cream
3 Bigelow® Mint Medley® Herb Tea Bags
1 pound bag (1kg) frozen peas
3 tablespoons (45mL) unsalted butter
Fresh mint for garnish
Yield: Serves 4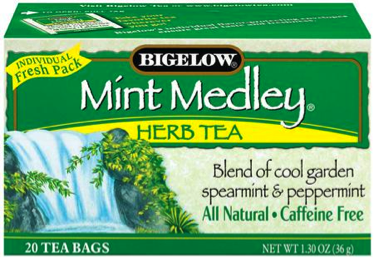 Instructions:
Heat whipping cream, add tea bags. Let steep 5 minutes; remove bags, squeezing out excess.
Cook peas in microwave for approximately 8-9 minutes or until heated thoroughly, do not overcook as the peas will lose their shape.
Melt butter, combine with tea-infused cream, season with salt and pepper. Toss peas with cream mixture and serve hot. Garnish with mint if desired.
Photo by lukens via Flickr.com