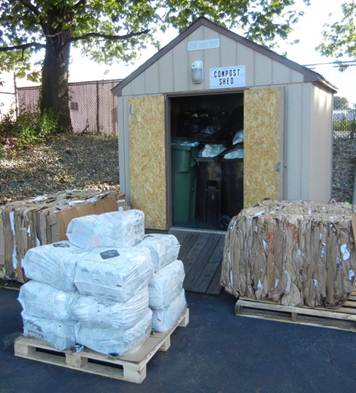 Because Bigelow Tea is committed to our local and global community, we do our best to reduce waste and maintain a strong corporate culture of sustainability. Over the last few years, Bigelow Tea has ramped up that commitment even more—working to achieve "Zero Waste to Landfill" status based on the guidelines from the Zero Waste International Alliance International. We're pleased to announce that we have now achieved that goal!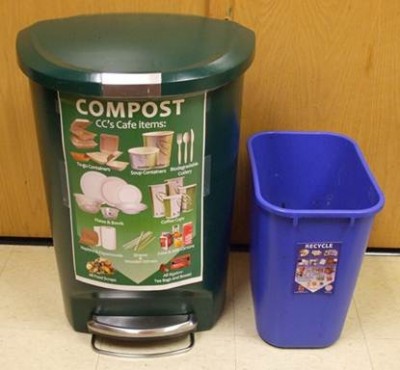 Recycling in the Bigelow Tea cafeteria's kitchen
Through our aggressive programs of recycling, raw material reduction, reuse and composting methods, we not only met but exceeded the requirements. In fact, each of Bigelow Tea's plants now diverts between 92 and 100% of solid waste away from the landfill. We are officially a Zero Waste to Landfill Company, and are so proud of all that means!
Loading cardboard for recycling
With all the energy we put into our Sustainabili-TEA program, this next level of ecological achievement was a natural progression. It took a community effort to qualify for "Zero Waste to Landfill" recognition: everyone from our Plant Managers to our Bigelow Green Teams and Bigelow Tea employees, to our composting partners at all three of our plants helped us make the grade.
"We are committed to achieving and maintaining excellence in all facets of our business," said Cindi Bigelow, president of Bigelow Tea. "We set the bar high then challenged company employees to meet it.  And meet it they did by finding ways to reduce, reuse and recycle everything—from materials used daily in the manufacturing process to the cups, plates and utensils used in all three cafeterias!  Clearly, we're on the right track and that feels great."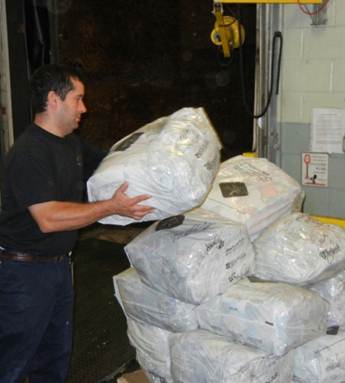 Recycling foils
Bigelow Tea's greening efforts to date go beyond waste reduction including a 5-year savings of nearly 6.5 million kWh of electricity, 800,000 gallons water and 1.7 million cubic feet natural gas.
Together, we are making a difference!