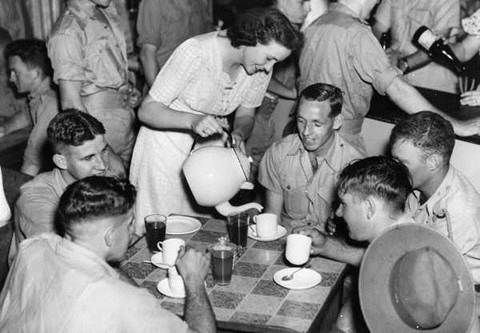 In today's technological age of communication via text, Facebook or Twitter, it can be difficult to find time to relax, connect, and unwind with the family. Because July is National Family Reunion Month, we at Bigelow Tea recommend that you create that special time with your loved ones—perhaps over a cup of one of our own teas!
As a third generation family owned business, our company history at Bigelow is all about family, and July is a great month to get back to basics and celebrate that bond! School is out, older students are home from college and many of you take your vacation which means it really is a perfect time for a reunion. Whether it be a few members of your family or multiple generations, celebrate with an old fashioned pot luck picnic, plan a field day, go to the beach or have a barbeque!
One of our favorite ways to reconnect is by chatting over tea and because July can get pretty hot, why not prepare a big cool glass of iced tea for yourself or a pitcher for the family. At Bigelow, we would like to think we have perfected the art of making iced tea by combining our favorite Bigelow Tea flavors so take a minute to check out our Iced Tea how-to video and create an iced tea recipe of your own that your family will love every day whether it's hot or cold outside.
So for this Family Reunion Month, make the most of your time with your children, spouse, parents, aunts, uncles, cousins, and grandparents—and share a cup of Bigelow Tea together!
Image by State of Library Victoria Collections via Flickr.com