We're so excited about June here at Bigelow Tea, with all the invigorating outdoor activities taking place all around! People are playing tennis, swimming, taking hikes and biking … playing basketball, kayaking, climbing, tossing a frisbee, walking the dog, golfing, gardening … hey, welcome to June the official month of the Great Outdoors!  We look at this month as an excellent opportunity to enjoy the exhilaration of communing with nature. And we are blessed to have so many options to explore, from our majestic national parks, to plenty of free outdoor activities, to tons of stuff to do outside with kids!
Great Outdoors Month also highlights the importance of our precious world's health. You know that Bigelow Tea has been a staunch advocate for the environment and our natural resources. We love our tea alfresco too, and we always do our best to protect our natural resources as we stay busy producing the finest teas. As it's laid out in our Mission Statement: we will "do the right thing and good things will follow." Our forests, parks, lakes and rivers provide us with beauty and wonder today, and are all part of our legacy for future generations.
Enjoying the majesty of nature with our amazing Bigelow Tea varieties simply doubles the enjoyment. Whichever activities you choose to do this month, enjoy a cup of our tea before, during and after! And when you work up that great outdoors thirst, look no further than an iced glass full of our Half Iced Tea-Half Lemonade, perfectly blended and made for just such an occasion as Great Outdoors month, as well as the whole summer!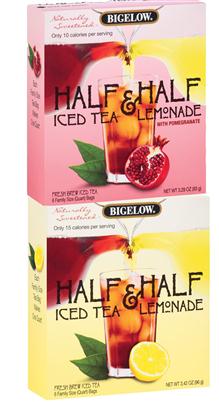 Image by Rudolf Getel  via Flickr.com