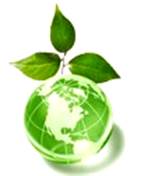 Bigelow Tea is a family owned and operated company that has always valued our place in the community and on our planet. Since Ruth Campbell Bigelow founded the company in 1945, we have worked with care and consideration for the world around us. We think this helps create positive energy, encouraging others to do good things for the earth too. That's why we are a leader in energy efficiency programs and sustainability. It's the right thing to do.
Cindi Bigelow has said, "do the right thing, and good things will follow." We know that even small steps can help make the world a better place. That's why we put so much effort into our SustainabiliTEA program, both expansive ideas (like our 1.5 million dollar solar panel project) and smaller steps, like asking employees to bring their own tea mugs to work to eliminate disposable cup usage.
Here are a few more waste reduction practices that we employ:
Our "single stream" recycling bins in the company cafeterias, which separate metal, glass and redeemable items.
Our programs to recycle electronics equipment such as computers and photo copiers.
Our efforts to recycle disposable batteries and replace them with rechargeable batteries.
Our system of sending the cooking oil from our Fairfield, CT cafeteria to a processing facility in Waterbury, CT where it is converted to biodiesel fuel.
Our process for recycling empty inkjet cartridges and donating them to the "Funding Factory Cartridge Recycling Program," providing teachers with funding to buy computer supplies for students.
There's more too … great and small efforts which are all important. We feel better doing our part and helping lead, because we value our customers our, communities, and our world!