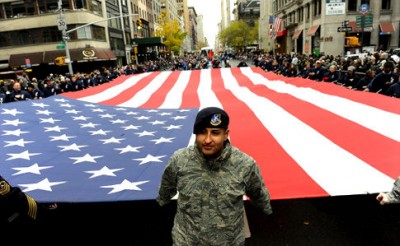 We think of November as a time for Thanksgiving and that's certainly appropriate, as we have a lot to be thankful for. That's why here at Bigelow Tea we encourage all Americans to pause and recognize those who served so honorably in our military on this Veteran's Day, November 11.
Veteran's Day was originally Armistice Day, honoring the temporary ending of WWI hostilities between the Allied nations and Germany during "The Great War"– on the eleventh hour, of the eleventh day, of the eleventh month, of 1918. The day was then officially broadened in 1954 to include all veterans by President Dwight D. Eisenhower.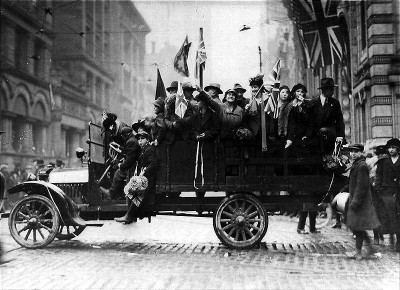 November 11 was celebrated internationally as the Armistice
Day, when all fighting stopped in World War I.
Ceremonies abound around the United States on November 11, including parades and other official observances, and they often coincide with Military Appreciation Day, which is celebrated across the country by millions, including groups such as MAD, and organizations such as the New York Jets. New York's 2010 Veterans Day parade will also be paying special tribute to the 50th Anniversary of the Korean War, with the United States Air Force as the featured service branch.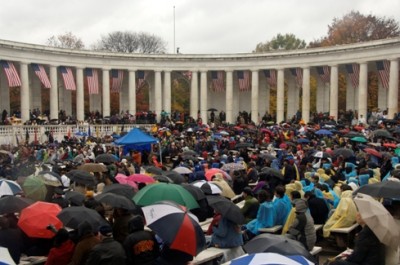 Full Honor Wreath-laying ceremony at Arlington National Cemetery at the Tomb of the Unknowns.
It is certainly an important day for all of us at Bigelow Tea, and our commitment to those in the military is unwavering. Honoring service personnel – including honoring the commitment of those who serve at home – is of paramount importance to our family. We also salute the civilian volunteer programs that make every day "Veterans Day" via local and national recognition and support efforts.
So take some time this Veteran's Day to honor those who protect our freedoms and ideals.  Seek out local events as part of your own initiatives for those who gave, and those who continue to give, so freely.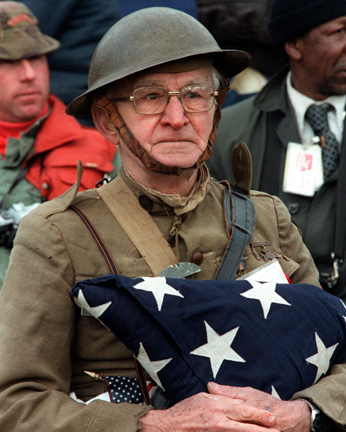 Images via: nydailynews.com,en.wikipedia.org,en.wikipedia.org and arlingtoncemetery.mil