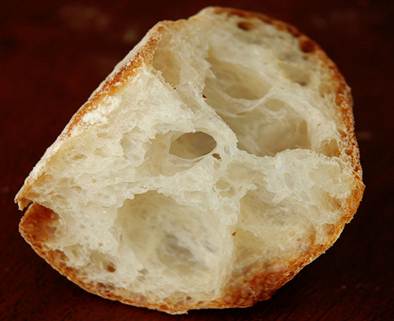 Celebrities like Oprah Winfrey have made gluten-free diets seem chic and healthy, but health experts caution against making such a fundamental change without medical consultation. Since November is Gluten-Free Diet Awareness Month, health watchers here at Bigelow Tea would like to share some tips for making an informed choice about going gluten-free.
To be sure, the approximately one percent of the population diagnosed with celiac disease must follow a gluten-free diet to avoid such symptoms as gastrointestinal problems, fatigue and severe headaches. But many people who test negative for celiac are convinced that they, too, react adversely to gluten – found in wheat products, barley, rye and triticale. Doctors who once dismissed these claims now recognize that patients may have "gluten sensitivity," though there are still unanswered questions about how this occurs.
Doctors still emphasize the importance of being tested for celiac before giving up gluten. The test for celiac is highly sensitive, but a person needs to be eating gluten for the test to detect antibodies for celiac disease.
For those who are symptom-free and would just like to lose weight or "cleanse" as Oprah did on a gluten-free diet in 2008, Dr. Stefano Guandalini, director of the University of Chicago Celiac Disease Center, says beware of fads. "People think that gluten-free diets are more healthy," he told WebMD. "This is, of course, not the case." You may actually be depriving your body of important nutrients if foregoing gluten isn't medically necessary.
If you do determine that going gluten-free is the right choice, one thing you won't have to give up is Bigelow Tea!  With very few exceptions, most of our teas are naturally gluten-free. Just look for "gluten free" or "not gluten free" with the ingredients list on the box!
Image by Lori_NY via Flickr.com