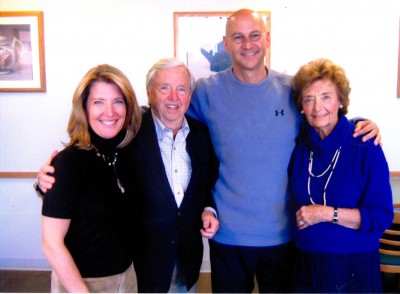 All of us at Bigelow were very upset when we heard the news that Terry Francona would not be managing the Red Sox next year.
I am not a baseball expert, I could not tell you the first thing about managing a professional team but I can say this with authority: Terry Francona is the quintessential gentlemen.  In the opportunities I have had to be together with him, he was kind, intelligent, engaging, positive and a wonderful ambassador for the team.
All of us at Bigelow want to wish Terry the very best in whatever will be his next chapter and he will remain on our team in whatever capacity his new career takes.  Terry…we love you and are proud to call you a member of our family.  You are our champion!
Cindi Bigelow