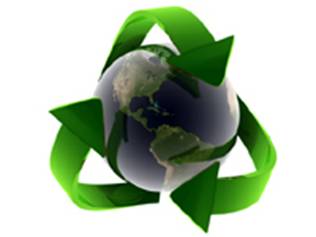 Image Courtesy of Epa.gov
"Humankind has not woven the web of life. We are but one thread within it. Whatever we do to the web, we do to ourselves. All things are bound together. All things connect."
~ Chief Seattle, 1855
This year is the 40th Anniversary of Earth Day and communities all over the world have made great strides in the ongoing effort to protect our planet. We've come far, but there's still much work to be done. This is a phenomenal time in our history when each of us can effect change through sustainable initiatives like energy efficiency, recycling, reducing air and water pollution, and forest preservation. Challenges like Climate change are often opportunities in disguise. Annual events like Earth Day and Arbor Day (on April 30th), are valuable resources whose goal is to re-energize people in their efforts to live sustainably.
At Bigelow Tea, our respect for the environment is reflected in everything we say and do, which is why we established a Sustainabili-TEA program. We are definitely Green advocates – of Green Tea and Green Power! One of the ways that we, as a company, have reduced our impact on the environment is through the installation of solar panels on the rooftops of our corporate headquarters and manufacturing plant. Also, 85% of our teabags are wrapped in biodegradable or recyclable packaging because waste reduction has become a way of life for us.
There's an old Native American proverb which says "We do not inherit the earth from our ancestors, we borrow it from our children." So please join Bigelow Tea in their unwavering commitment to create a global green economy so that future generations may thrive. After all, it's the right thing to do.