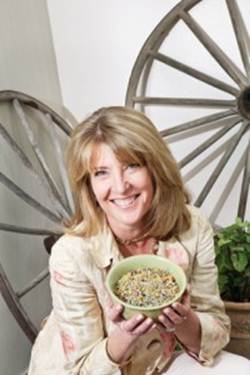 It is always great to see Bigelow Tea recognized in the press, but we were particularly pleased by this lovely profile of our own Cindi Bigelow in the latest edition of The Wag magazine! It truly captures the essence of both the woman and the company she views as part of her extended family.
And we were tickled by the article's opening sentence: "If Cindi Bigelow were a kind of tea, she'd be the perfect blend of strong and soothing flavors." We couldn't agree more with that assessment!
Bigelow Tea, as you know, was formed more than 65 years ago by Ruth Campbell Bigelow, Cindi's paternal grandmother,  and has grown into America's number one producer of specialty teas!  Delicious and distinctive flavors that speak to the personali-TEA's of all our valued Bigelow Tea customers!
Special thanks to everyone at The Wag for making our day!