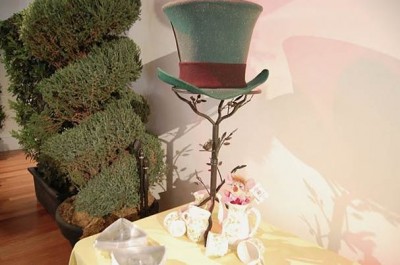 The Disney fans at Bigelow Tea were fascinated by some of the wonderfully creative touches that folks at The Walt Disney Family Museum put together at the museum's first Mad Hatter tea party.  Not surprisingly, we love tea parties, and the Alice and Wonderland theme made it all the better!
The Queen of Hearts (played by Donna Tuggle, the museum's Director of Visitor Experience and Interpretation) set the tone of the party by announcing:
"It will be my party, as the Mad Hatter has disappeared—and all he has left is his hat!"
A members-only event, this Very Merry Unbirthday Tea Party wowed kids and adults alike as they watched a whimsical Wonderland costume parade during which a cornucopia of Alices, White Rabbits and Mad Hatters all mischievously tried to remove the Queen of Hearts from her throne (although unsuccessfully)!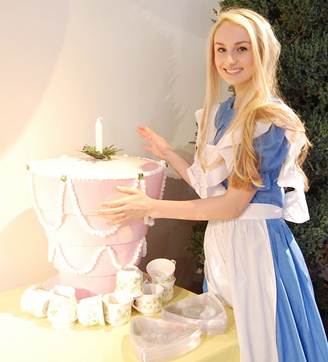 And what is a tea party without nibbles and tea? Food and drink were available in abundance, starting with the Unbirthday cake itself alongside delectable cookies that read "Eat me" and tantalizing bottles with the tempting words "Drink me."  Fit for a Queen, the fanciful feast also included scones, finger sandwiches, petit fours, tarts and, oh yes, cupcakes galore!
We hope this party inspires you to have your own wonderful Wonderland tea party. One thing's for certain: the Walt Disney Family Museum is an enchanting place to visit!
And now, we must go, as "we're late, we're late… for a very important date!" Tea time of course!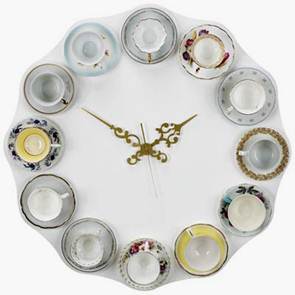 Images 1 and 2 via Disneypartyblog.com, Image 3 via A-mad-tea-party-with-alis.blogspot.com.