With more than 130 distinct flavors, Bigelow Tea takes pride in giving you that perfect cup. And that means offering options to the tea lovers that may have dietary sensitivities or conditions, too.
Take Celiac disease as an example.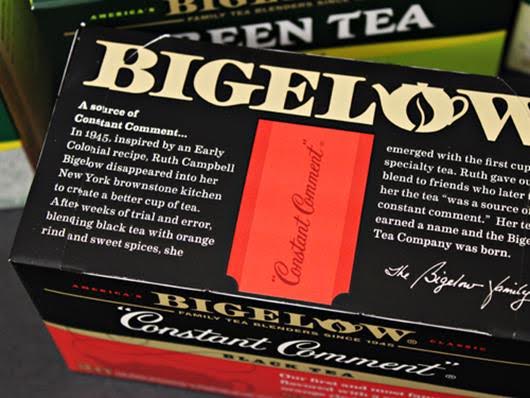 Celiac disease is an autoimmune disorder caused by an intolerance to gluten, a protein found only in these grains: barley, rye, oats and wheat. When someone with Celiac disease ingests gluten, it can lead to damage of the small intestine. According to the Celiac Disease Foundation, it is estimated that 1 in 100 people worldwide are affected, and two and one-half million Americans are undiagnosed and are at risk for long-term health complications. Thankfully, awareness is growing about gluten sensitivity and gluten intolerance.
While tea is a naturally gluten-free beverage, sometimes a tea or an herbal tea may contain a small amount of gluten-containing grain as an ingredient. If you have concerns about gluten, here's some good news! Most Bigelow teas are formulated to be gluten-free, and each gluten-free flavor is clearly labeled on the box. On the Bigelow Tea website, you can find a section that lists all gluten-free teas—you'll also see gluten-free recipes to bring to the table. Grab your favorite Bigelow Tea flavor (@jenluvdonut loves Earl Grey) and let's raise a cup to promoting Celiac disease awareness!