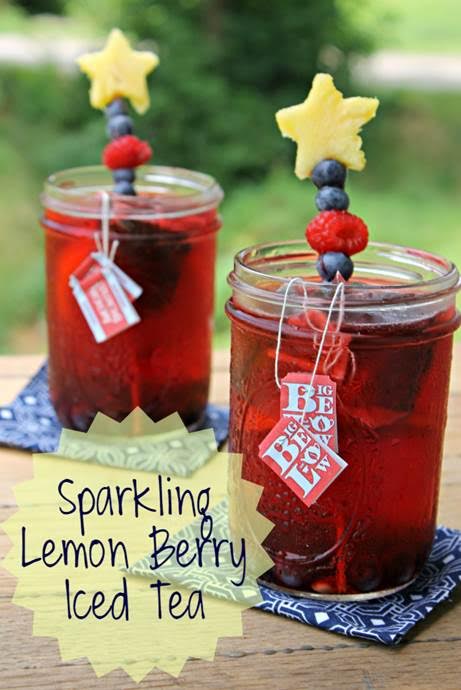 This weekend, millions of people will honor Independence Day, a time when families celebrate their American heritage … and the Bigelow Tea family is no exception. Seventy years and three generations ago, family-owned and operated Bigelow Tea planted its roots in American soil. To this day, every batch of tea is still blended and packaged in the United States, and each Bigelow Tea employee is based here, too. America is a land of opportunity, and Bigelow Tea wants to help keep those opportunities plentiful.
July is the perfect time of year to celebrate — the weather is warm, the family gatherings give everyone a reason to smile, and barbecues with endless pitchers of iced tea are the perfect excuse to get outside. Toast to the weekend with a glass of Bigelow Tea Iced Tea and Lemonade or cool down with a round of Bigelow® Frozen Iced Teas, made with Lemon Ginger Herbal Tea —a flavor that @angiejromero claims is "positively the best tea around!" If you're in the mood for a drink with a kick, try a recipe for Simply Summer White Sangria, made with Bigelow Tea Pomegranate Pizzazz or quite simply have a cup of our American Breakfast tea hot or cold!
So grab that mason jar, pick out your favorite Bigelow blend, and join in the celebration: of family, of tea, of America.
Image via The Seaman Mom