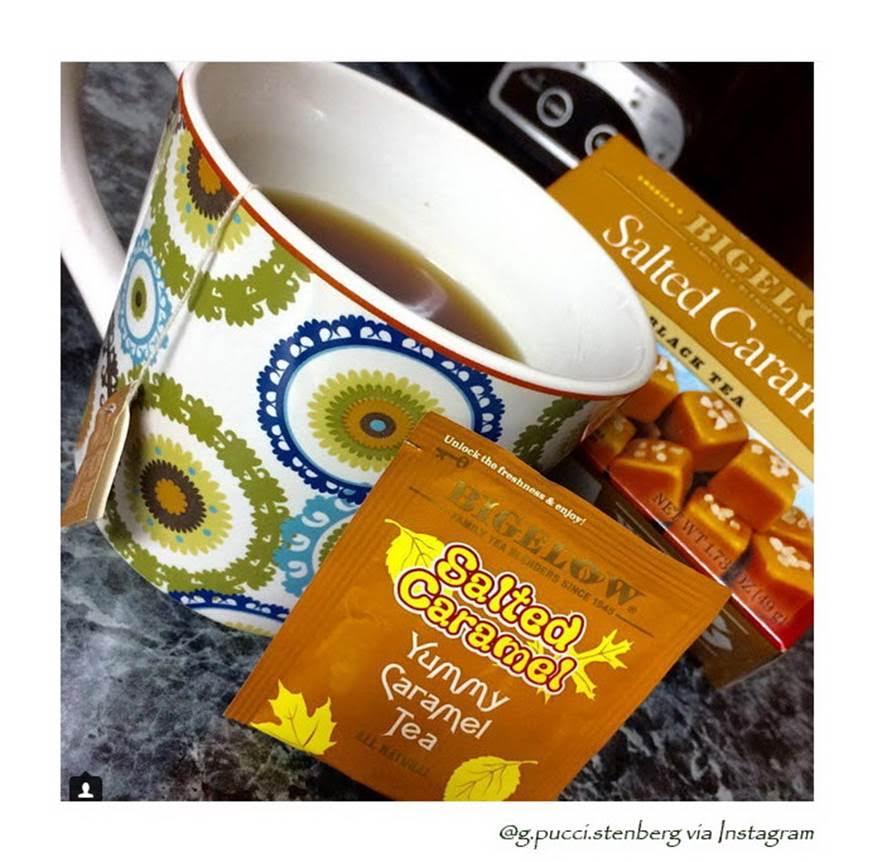 Autumn is one of the Bigelow family's favorite seasons. The changing colors of the leaves – coupled with the crisp, cool air – sets the perfect scene for brewing a cup of Bigelow Tea. Fall is also the ideal time to enjoy Bigelow Tea's seasonal flavors, like sweet and savory Salted Caramel.
Smooth and succulent caramel is hard to resist! Bigelow Tea has taken that rich, buttery flavor and blended it into a combination of sweet and salty. Hand-picked black tea, luscious caramel
and natural salt flavors, rose hips and chicory root combine into a beautifully balanced treat for the senses. The aroma of Salted Caramel tea evokes a warm cozy feeling, like baking and the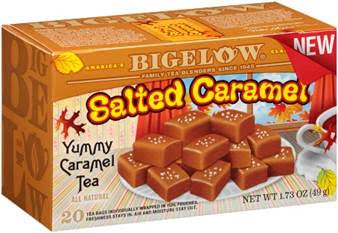 first fire lit in the fireplace. And the flavor brings back candy store nostalgia without the calories.
Add a splash of milk and a little sweetener for a sublime guilt-free indulgence, or simply settle in for an evening cuppa in autumn-inspired bliss, like @fauvertwin1, who tweeted, "Ah! Bigelow's salted caramel tea. Not a bad way to end the evening." Saying so long to summer is always bittersweet, but a mug of Salted Caramel tea puts focus on the sweet.