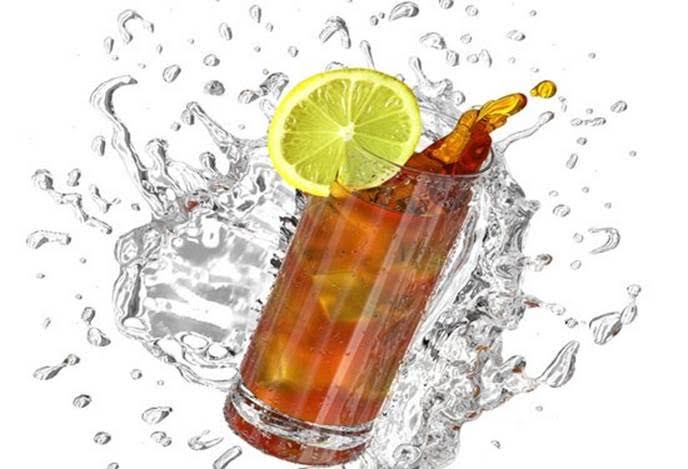 Iced Tea Day 2015 is here, and Bigelow Tea is going big this year to celebrate the singular summertime pleasure of fresh-brewed tea over ice! Excitement has indeed been brewing as the Town of Summerville, S.C., the birthplace of sweet tea, today attempts to shatter the Guinness World Records for the largest glass of iced tea, using 116 pounds of tea leaves from Bigelow's Charleston Tea Garden!
Our shared goal is to make a 1,400-gallon, nearly 12-foot "glass" of iced tea (once it's decorated with a straw, a lid and a lemon!) sweetened with 2,100 pounds of local sugar to create sweet tea, the South's preferred version of iced tea, chilled to a cool 42◦ with 2,800 pounds of ice. A record-smashing tea party is planned for this evening in Summerville, after the Guinness adjudicator verifies the new world record.
Adding to the fun for Bigelow Tea is the special connection the company has to both the Charleston Tea Garden and Summerville. Acquired in 2003 by Eunice and David Bigelow and the family-owned #1 specialty tea company (now in its 70th year), the Charleston Tea Garden is a 120-acre working tea farm located on picturesque Wadmalaw Island, just south of Charleston.  The tea plants that thrive in the lush fields were transplanted there in 1963 from the former Pinehurst Tea Plantation in Summerville.  Today, the Charleston Tea Garden grows 100% American-grown tea — without the use of pesticides, herbicides, fungicides or insecticides — that goes into the making of gluten-free, non-GMO American Classic Tea® and Charleston Tea Plantation loose and bagged teas.
Bigelow Tea is proud to be a part of the rich history of tea in America and thrilled to support Summerville's epic tea party! Happy Iced Tea Day!