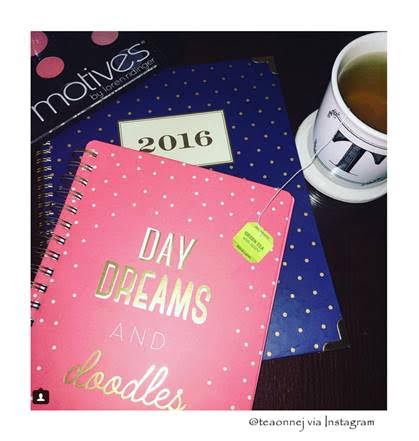 Before you go on to make 2017 the *BEST YEAR YET*, hold on just a sec. As we wrap up 2016, let's take a moment to reflect on the year—the good, the bad, the great, and the fab. Actually, if you're up for it, why not start a new tradition this New Year's Eve? Grab some friends or your family members, sit down at the kitchen table with mugs of Bigelow Tea, and look back over the last 12 months. Connect with your loved ones over conversation and create one more special memory for 2016. You'll be surprised at what you learn—about others and yourself. We've even got a list of questions to get you started.
Reflecting on 2016

Describe a day from this year that you could live over and over again.
What was the most important conversation you had this year?
What did you or your family accomplish this year that you are most proud of?
What was your favorite tea flavor?
Share the best piece of advice you received this year.
What was the hardest day of your year?
Did you prefer your tea hot or iced this year?
Choose three words to describe your year.
How would someone at the table describe your year in three words?
What was a lesson you learned this year?
What was your favorite family vacation or place to visit?
What goals did you meet this year?
Where was your favorite place to enjoy a cup of tea?
How was your family supportive this past year?
What was something nice you did for someone?
What was your favorite book to read?
What does your family need to do more of in 2017?
What made you laugh the hardest this year?
What are you most excited about for in the upcoming year?
What did you love most about being in your family this past year?
What other questions will you add to the list? Tell us and share your photos of your "reflection session" by tagging #TeaProudly!
From our family to yours, we hope you have an awesome New Year. Bring it on, 2017!