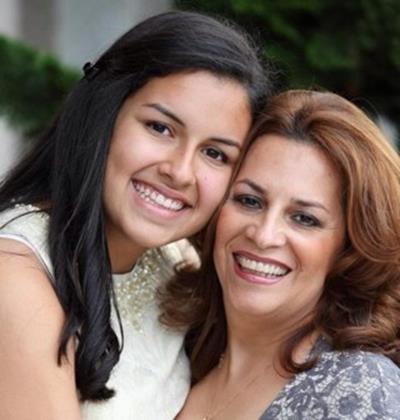 Reaching the milestone 70th anniversary at Bigelow Tea wouldn't be possible without the commitment and enthusiasm of the company's employees. As a family-owned and operated business, Bigelow Tea considers employees to be part of the Bigelow Tea family and works hard to make it a great workplace. The company takes pride in dedicating time to community service, has a commitment to sustainability and also organizes fun employee events—@shearwatercr has enjoyed a Bigelow Tea employee farmers market!
For Employee Spirit Month, it seems fitting to talk about a few of Bigelow Tea's spirited employees, like Dani Ortman, Chad Tennant and Janned Serrano. Dani works for Bigelow Tea in Boise, where she is involved with Make-A-Wish® Idaho. She volunteers with the organization and grants wishes to children diagnosed with life-threatening medical conditions. Chad, located in Louisville, KY, represents Bigelow Tea at different obstacle races each year. Recently, Chad participated in the Spartan Race and Tough Mudder to raise money for U.S. veterans through the Wounded Warrior Foundation. Then there's Janned (Executive Assistant to third generation president and CEO Cindi Bigelow as well as Community Relations Manager pictured above), who works with in Fairfield, CT. She works with Caroline House, a local nonprofit, teaching English as a second language to immigrant women, where she was recently named a member of the organization's Sources of Inspiration Board. Impressive, right?
Want to hear more? Visit the Bigelow Tea website for more stories about Bigelow Tea's talented employees and their commitment to do good things, near and far.