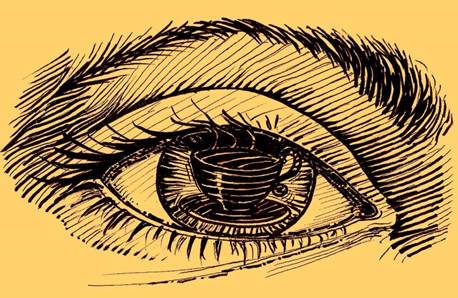 Bigelow Tea counts among its blessings the many beautiful sights in life, like the stunning sun shining over the tea plants at the Charleston Tea Plantation or the striking image of a freshly brewed mug of Bigelow Tea! That's why Bigelow Tea looks at Healthy Vision Month as an opportunity to appreciate your precious vision!
Bigelow Tea has blogged before about some ways to keep your eyes healthy, including wearing protective eyewear and having regular vision exams. Hydrating—with Bigelow Tea of course!—helps your eyes too.
As you take in the view and enjoy your tea today, remember to thank your eyes, like @jenekkeabbattista who posted Bigelow Tea pix on Instagram during her recent trip to Italy. Sharing the remarkable scene in Florence at a cafe table with a view of the Piazza del Duomo, she noted: "Drinking Bigelow Tea at the Duomo makes for a perfect morning!"
Healthy Vision Month is about the nuts and bolts of vision health, so please see your way clear to taking care of your eyes this month … and always!
Artwork compliments of D. Borzo