For Bigelow Tea, January does not just mark the start of a new year and newly made resolutions … it also brings us one of our favorite times of the year: Hot Tea Month! What a perfect reason start drinking even more tea in 2013!
This month, we will be brewing up a lot of talk about our favorite beverage. So, we wanted to start off by reflecting on our history. We like to share how proud we are of our founder and family matriarch Ruth Campbell Bigelow. In the mid-1940s, she came upon a special colonial tea recipe that included orange peel and spices, and she decided to create a tea inspired by that recipe. After experimenting with flavors in her family kitchen, she finally created our very first tea, "Constant Comment"®.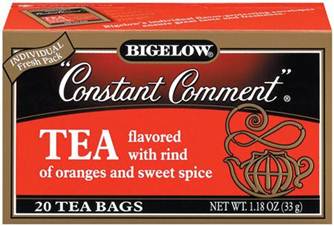 For more than sixty-five years, our family has followed Ruth's example by developing flavorful blends to reflect changing times and tastes. Our product line has expanded to include teas ranging from Black Tea to Green Tea to Herbal Tea and even organic tea!
Our newest black teas include Caramel Chai Black Tea and Chocolate Chai Tea. Both blends make for outstanding choices for getting cozy with hot tea in January.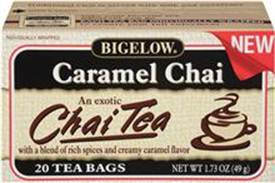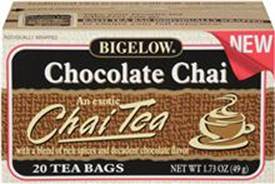 As we kick of Hot Tea Month and reflect on the beginnings of Bigelow Tea, we hope that you'll join us in raising an aromatic, steaming cup of Bigelow Tea. This month is a fabulous time to start sipping them all!
Top Image by CoCreatr via Flickr.com