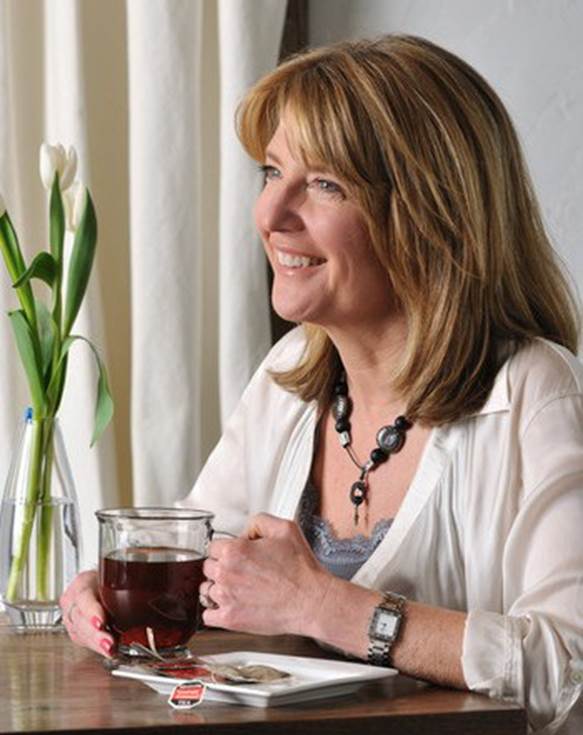 As third-generation president and CEO of Bigelow Tea, Cindi Bigelow has grown up in the family-owned business and always loves sharing her professional opinions about tea. So she jumped at the invitation to talk tea with Andrea Donsky on the Naturally Savvy radio show on RadioMD! Listen in to the fascinating conversation!
Andrea is a registered holistic nutritionist and self-described "tea snob" who is passionate about helping her listeners live a natural and healthy lifestyle —something Cindi values as well. They covered a lot of ground, chatting about the differences between green tea and black tea, organic vs. nonorganic teas, the latest research on tea, the safety and purity of tea bags and brewed tea, and much more. Cindi pointed out that while she is not a scientist, she has been reading about and discussing tea for over 20 years!
Oh, and you might be surprised to learn that Cindi loves her morning coffee (gasp!) but prefers green and black tea throughout the day. Check out the interview for more great tea revelations from Cindi! And keep sharing your own #BigelowTea thoughts—like this sweet one from Twitter fan @Saaang_Al, who loves to start her day with Green Tea!