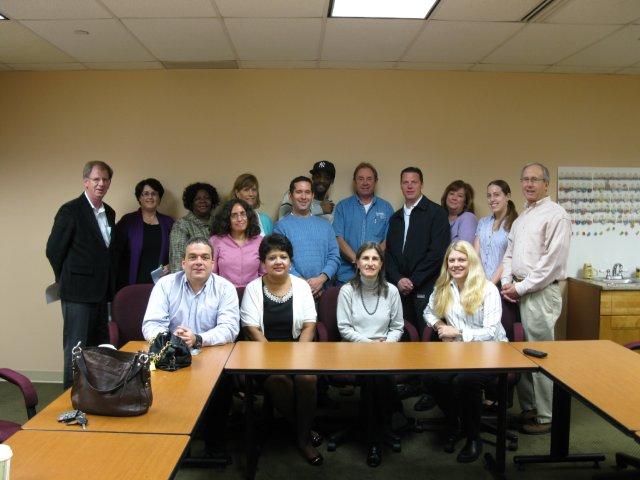 Some of the Bigelow Tea employees who volunteered their time to read to children
In this season for giving thanks, we at Bigelow Tea recognize how fortunate we are to have such loyal customers who allow us to do what we love: bring you the finest teas! A big part of our mission is to give back to the community. "Do the right thing, and good things will follow." It's a philosophy imbued by company founder Ruth Campbell Bigelow and carried on by our employees. Today, we're proud to highlight a few of the ways our Bigelow Tea "family" is making a difference.
Read Aloud Day – Bridgeport, CT,  Grades K-6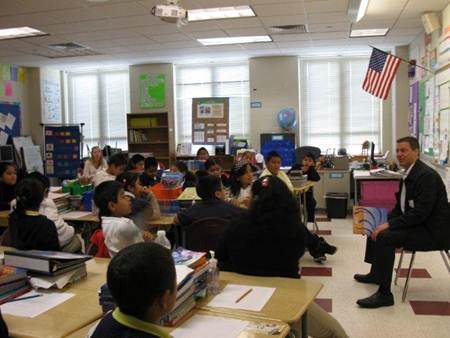 The Fairfield office has supported the Read Aloud Day program for six years, sending volunteers to read to children in Bridgeport, Connecticut. Here's a sampling of the volunteers' comments:
"What an amazing experience today was. The students were so excited when I entered the classroom … I couldn't believe how engaged the children were when I was reading … I did tell the children I work for Bigelow Tea and we make tea bags. One little girl asked me what a tea bag was and before you knew it the whole class was talking about tea and who in their family drinks tea."

"For me it was a great experience. I walked away from this feeling that It really mattered to those children that I was there and talked to them about the book as well as other random questions that they had to ask."
United Way Day of Caring Diaper Drive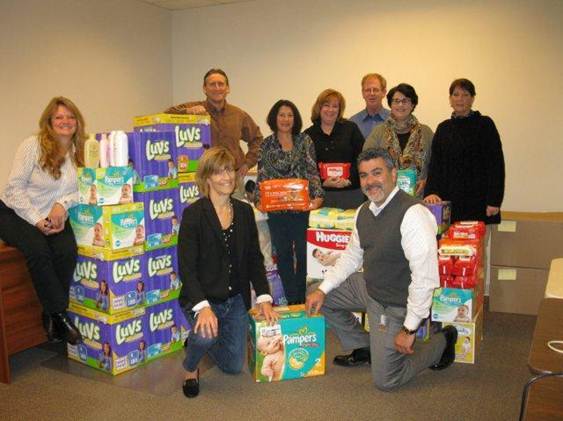 Bigelow Tea employees with just some of the thousands of diapers they collected for those in need
Oh baby! Employees from Bigelow Tea's Fairfield, CT, and Boise, ID, offices collected 12,500 diapers to distribute to local mothers and families in need, along with baby wipes, powder, diaper rash cream and shampoo. It was our third year participating in this amazing event, and we can't wait to do it again!
Thank you Bigelow Tea volunteers! We are so thankful for each and every one of you!