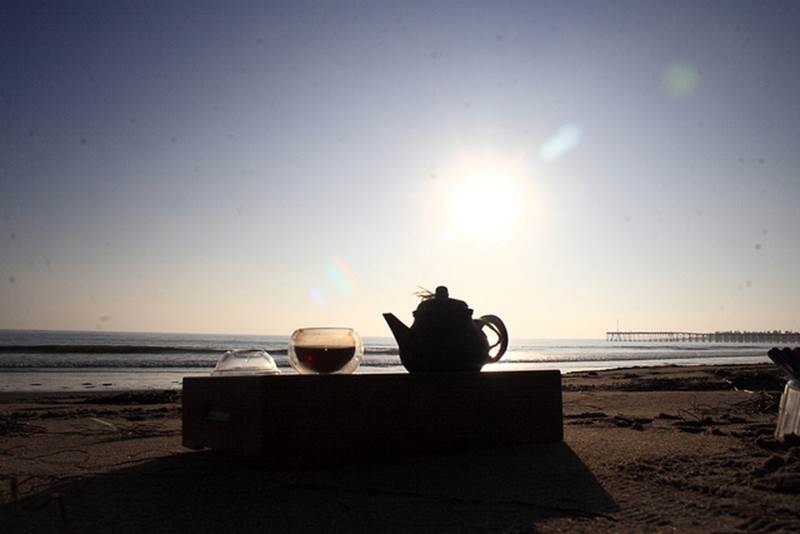 "I'm giving up carbs." "I'll never drink again." "I'm cutting up my credit card." Tired of making the same yearly promises that you can't possibly keep? It's time for some "out-of-the-box" New Year's resolutions. Here are five tea-centric ones from Bigelow Tea. Choose one—or more!— and Tweet your friends!
#5― Diet Alert! Does your nightly ritual involve a laptop and late-night snacking? Instead of mindlessly nibbling, sip with intention and have a mug of herbal tea.
#4 ― Be Green, Drink Green. Take care of the environment by composting your tea bags, and take care of your body by drinking Bigelow® Green Tea! Simple, right?
#3 ― Hydrate. Hydrate. Hydrate. If you're a realist and are not giving up sugar and alcohol, water is your way to say "buh-bye" to toxins and "hellooo" to a new, rejuvenated you! Drink water…. and, drink tea.
#2 ― Focus on Friendship. Share tea with friends… whenever and wherever you can. It will make your day. We promise.
#1 ― Tea and Zen. Mindfulness is the key to a healthy lifestyle. Take the time to gather your thoughts, make a daily intention and sip your favorite Bigelow® Tea.
Join us on Facebook and tell us what you plan to do differently in 2014!
Top Image by ienjoysushi via Flickr.com