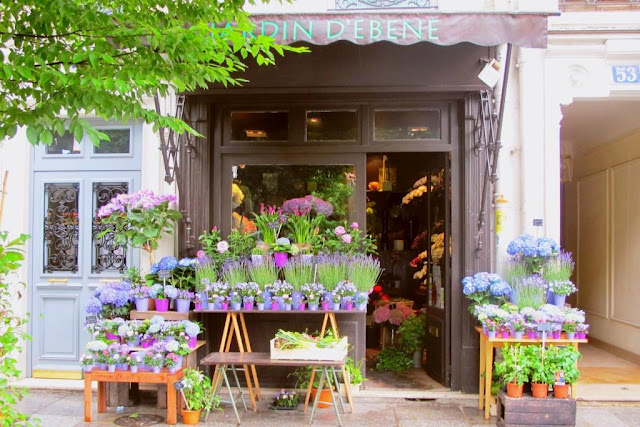 Ah … the flowers of gay Paris! Gorgeous blooms abound on many Paris boulevards, displayed to entice in shop windows and right on the sidewalk. If a trip to France isn't on your itinerary this summer, please allow Bigelow Tea to transport you to the flowers, colors and excitement of Paris with a floral-themed gift!
Our Filigree Metal Cup and Saucer, is oh-so reminiscent of those Paris flower shops we adore. It's filled with seven delicious teas: Darjeeling, English Breakfast, Vanilla Caramel, Green Tea, Orange & Spice Herb Tea, I Love Lemon Herb Tea, and Peppermint Herb Tea (56 tea bags in all). This lovely gift comes in pink, lavender and white. Each accented with an adorable daisy. Ooh la la!
As your own garden flourishes, take a cue from the Parisians and bring the beautiful bounty indoors. Once you've finished enjoying the delectable flavors of Bigelow Tea in the Filigree Metal Cup, you can use the wire vessel as a holder for your favorite plant!
And remember … even if it's just a daydream while we sip tea at home, we'll always have Paris!
Image 1 via Peter's Paris