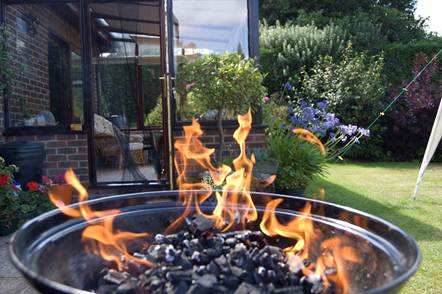 The month of May not only brings spring flowers and Memorial Day, but also the beginning of the BBQ season with National BBQ Month! No matter where you live or what you like to cook, grilling is an easy and versatile way to bring out mouth watering barbecue flavors! Here at Bigelow Tea we know you will savor our delicious and unique recipe for Grilled Green Tea Chicken and Peaches, made with our Green Peach Tea. Fire up the grill and get the marinade ready for this lip-smacking Bigelow Tea recipe hit!
Grilled Green Tea Chicken and Peaches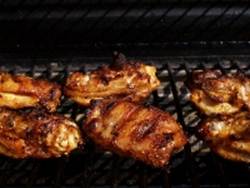 Ingredients:
1 whole chicken – cut up – about 4-5 pounds
¾ cup (180mL) water
6 Bigelow Green Tea with Peach Tea Bags
1/3 cup (80mL) honey
1 teaspoon (5mL) freshly ground pepper
¼ cup (60mL) extra virgin olive oil
Freshly grounded pepper and salt to taste
4 fresh peaches, halved and pitted
Yield: Serves 4 – Prep Time: 10 minutes – Cook Time: 55-65 minutes
Instructions
Instructions for Marinade:
In a small saucepan over medium high heat, bring water to the boil and add teabags, reduce heat and simmer for 10 minutes reducing liquid by ¼. Stir in honey and black pepper.
Instructions for Grilling Chicken:
Preheat grill. Rub chicken with the olive oil and sprinkle lightly with salt and pepper. Place chicken on grill, turn to medium low heat (or use "Indirect" cooking according to grill instructions) and brush with Green Tea with Peach marinade. Cover grill and cook chicken for 15 minutes, brush again with marinade, and cook for another 15 minutes, turn over and brush with marinade and continue cooking for another 20 minutes. Check chicken with a meat thermometer which should read 140-150*F. Remove from heat.
Brush peaches with marinade and place cut side down on grill. Grill for 3-4 minutes. Turn, brush with marinade and grill for another 3-4 minutes.
 Image by scubagirl66 via flickr.com