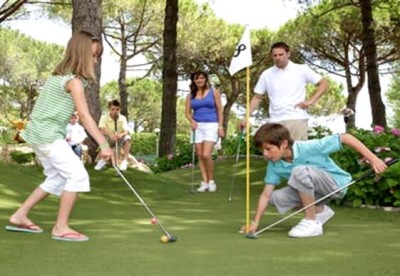 We're halfway through summer and at Bigelow Tea we're excited about some quality time on the links because July is National Family Golf Month! You know we love the game of golf (maybe because we know so much about greens)! We enjoy any activity in the great outdoors that helps families play together, and July is a wonderful opportunity to take the whole clan out for a round. Fun and instructive, the historic game provides us all with life lessons of discipline, sportsmanship and etiquette.
Depending on where you live, you may enjoy all things golf  most any time of year, but the perfect summer weather just seems to add to the experience. Family Golf Month is a generous slice of July's Americana, a real "Made in the USA" idea (although scholars tell us that the ancient Dutch game of 'kolf' was brought by Dutch sailors to Scotland, where it eventually became the game we know today)!
It's the same with our beverage of choice: although we enjoy Bigelow Tea every day the year round, there's something special about TEA-ing off with a cold and invigorating glass of iced tea on a warm July afternoon. Better than a bag full of mulligan's, Bigelow Tea's Iced Tea is your best friend a hot summer day. Speaking of hot days—did you know that a golf ball will travel significantly further on a hot day?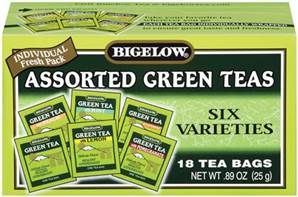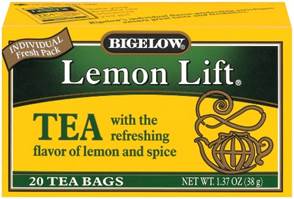 If you need to work on your game, here are some great golf tips. But the most important thing is to keep the iced tea coming! And since we're in the golfing spirit, we'd like to suggest assorted Green Teas to sip after your day on the greens … or Lemon Lift to give your tee shot that extra oomph to help it land right in the cup!
Image By Thomson Al Fresco Via Flickr.com