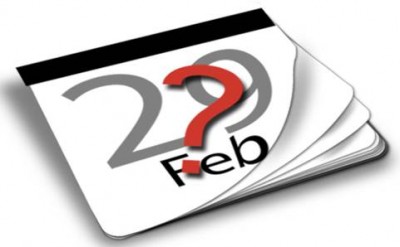 Leap year, when February gets an extra day in order to keep our calendar working properly, occurs approximately every four years. And as you know, 2012 is a Leap Year… but what does this mean to us at Bigelow Tea? Well, if you already consume tea 365 days a year, this year you get to push the envelope to 366 days – one extra day to enjoy our favorite beverage!
So why do we get this tasty bonus? Leap Years are necessary to keep our calendar in sync with earth's actual rotations around the sun. According to Timeanddate.com, "It takes the Earth approximately 365.24 days (a tropical year) to circle once around the Sun. If we didn't add a day on February 29 [generally] every 4 years, we would lose almost six hours every year…" That extra ¼ of a day every year, after 100 years, adds up to approximately 24 days!
But enough about numbers. At Bigelow Tea, February 29th feels like a "bonus day" and we think it would be fun to treat is as such. Make it count – indulge in your absolute favorite teas! If you simply can't decide, we have a couple of suggestions: start the day with an invigorating cup of Vanilla Chai, a tea that's spicy and slightly exotic (kind of like Leap Year)! Then later, choose our Decaf Constant Comment – because, well you know that everyone will be commenting on the fact that it's February 29th!
Later at night, end your bonus day with some Sweet Dreams herbal tea, a perfect way to unwind after such a stimulating day. We'd love to hear from you on Wednesday, February 29th… tell us what you drank as your "bonus teas." We know they will be special!
Image via timeanddate.com