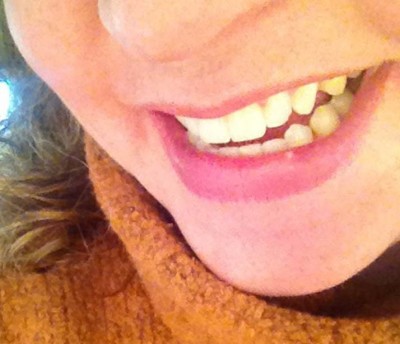 At Bigelow Tea we are grinning from ear to ear during National Smile Month. We couldn't be happier to tell you that smiles can make you happy!
Yes, smiling begets more smiling, and it has been shown that when you smile more, you are happier.  Some recent studies have suggested that our emotions are reinforced—maybe even determined—by their equivalent facial expressions. That happens to us all the time: drinking our tea puts a smile on our face and instantly we feel happy and content. Or maybe it's the other way around, indulging in our favorite tea flavors make us cheery, and then we smile more. Whichever the case, we are beaming with joy just because of our tea!
On top of that happy news, green tea studies have shown that drinking tea may be one of the best (and simplest) things you can do to protect your teeth!  Tea is a natural source of fluoride, which is known to protect against tooth decay. In addition, Green tea has been shown via many studies to inhibit the growth of many of the bacteria that cause bad breath. A double bonus when we flash our pearly whites!
So, whether you grab a delicate cup of Green Tea or a fabulous, hearty Black Tea like our aristocratic Earl Grey, you'll be doing yourself a favor. It will put a stunning smile on your face and just might elevate your mood. We couldn't ask for much more from a little cup of tea!
 Image via, Flickr