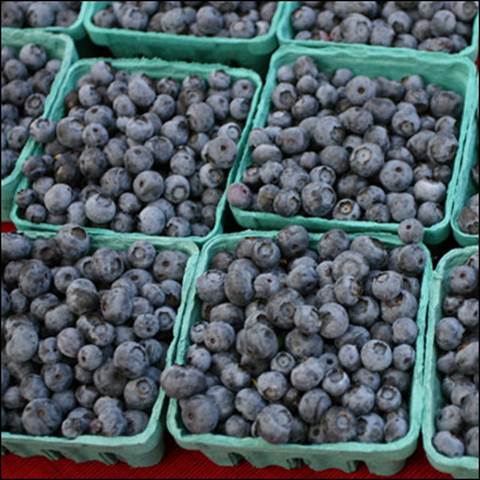 It's blueberry-picking season, and Bigelow Tea hopes you'll get a chance to get outside this month and gather some fruit! Picking your own blueberries is great fun with family or friends, so find a local farm, grab a pail and start picking!
Fruit is a delicious and nutritious part of our diet, and freshly picked fruit is even better! Picking fruit like blueberries also allows everyone in the family to be a part of choosing excellent, whole foods. And, of course, it's a great way to spend a summer day!
Here at Bigelow Tea, we've decided to take advantage of blueberry season with our Pomegranate Blueberry Iced Tea!  By using our Pomegranate Pizzazz Tea and Wild Blueberry with Acai Herb Tea, we've created the perfect complement to those blueberries you picked!  We know that our tea lovers and fruit lovers will appreciate this particular combination.  Sit back, relax and enjoy!
Pomegranate Blueberry Iced Tea
Ingredients:
1 quart boiling water
2 Bigelow Pomegranate Pizzaz Herb Tea Bags
1 Bigelow Wild Blueberry with Acai Herb Tea Bag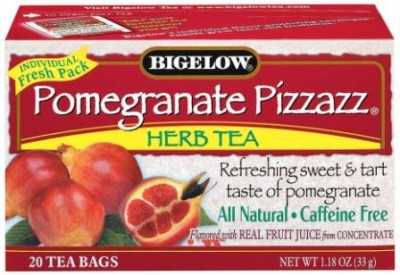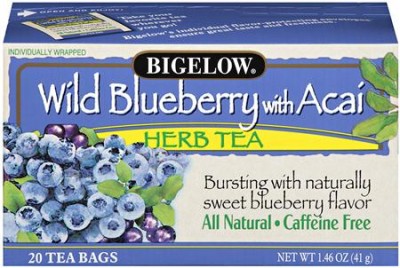 Instructions:
Bring 1 quart of water to a boil, add 2 Pomegranate Pizzazz and 1 Wild Blueberry with Acai Herb tea bags and steep for 10 minutes. Pour into pitcher and refrigerate until chilled. Serve in a tall glass with ice. Sweeten to taste, if so desired.
Image by La Grande Farmer's Market via Flickr