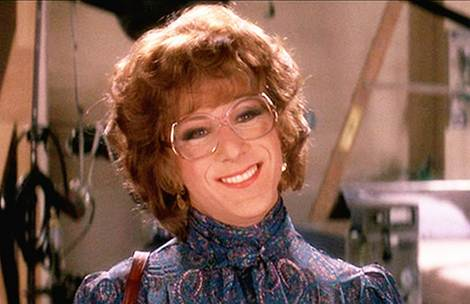 You know that here at Bigelow Tea we love movies and television shows that feature scenes involving tea! Whether it's a film adaptation of a Jane Austin novel, or something more modern like a scene from TV's The Mentalist, tea-drinking on screen makes us smile.
One of the most popular comedies of all time (#2 on the American Film Institute's 100 years…100 Laughs!) involves just such a scene. We're looking at the 1982 classic Tootsie, starring Dustin Hoffman as an unemployed actor who disguises himself as a woman to get a great role in a soap opera. The movie was nominated for ten Academy Awards, including Best Picture, and actress Jessica Lange won the Oscar for her supporting role in the film!
The scene we're thinking of is when Dustin Hoffman's character, Michael Dorsey, first meets his agent in character, as his new persona "Dorothy Michaels." They meet at the Russian Tea Room and the agent, played by Famed Director Sydney Pollack, has a classically comedic reaction to the entire situation. Although the two characters don't ever order their tea, we think that their choice of a famous tea room for their meeting is reason enough to celebrate!
If we had to choose a tea to represent Dorothy Michaels, we might pick Vanilla Chai. We think the "mystery" of chai tea is somewhat akin to the mystery of who Ms. Michaels really is. Plus it's robust and flavorful!  And if you've seen Tootsie, you'll know that those adjectives describe that character to a "tea."
Image via harderthanitsounds.blogspot.com