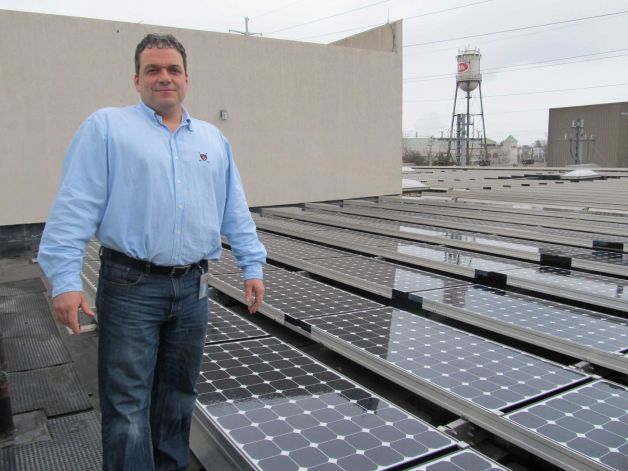 Cindi Bigelow was on the radio again—this time talking about sustainabili-TEA, always a hot topic at Bigelow Tea! Take a few minutes to listen to her radio interview on the It's Your Health Network. In honor of Earth Month, here are some highlights from the conversation with host Lisa Davis:
Cindi, who is third-generation president and CEO of the family-owned business, noted that caring for the environment, employees and the community are deeply ingrained company values. All three Bigelow Tea facilities have GWC (Greening, Wellness, Community) committees that consider "how do we become healthier as a family, as a community?"
880 Solar Panels were installed on the roof of the Fairfield headquarters in 2007 and currently provide up to 15 percent of energy used there.
The company now composts two tons of material from the three facilities!
Cindi said, "We [act sustainably] because it's the right thing to do." Be sure to listen to the full interview to learn more, and while you're at, share your family's favorite #sustainabilitea tips on Twitter or Instagram!
(Image via Fairfield Citizen News featuring Jim Glidea next to Bigelow Tea solar panels)