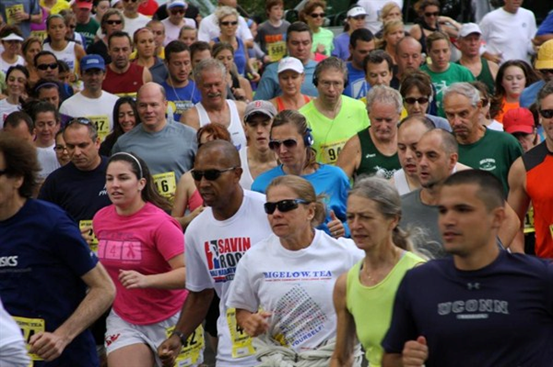 One of Bigelow Tea's favorite events is just around the corner! It's time to lace up your running shoes and gather friends and family for the 27th Annual Bigelow Tea Community Challenge event this Sunday, September 28, in Fairfield, CT.
If you've been looking for an excuse to get fit, this is a fun opportunity to support the community. Last year, lots of Bigelow Tea fans, like @CultureCacheCT, were tweeting about the event and the charities it supports!
Bigelow Tea donates 100 percent of proceeds to local organizations that provide members of the community with shelter, educational services, counseling, crisis management services, after-school tutoring, recreational programs, and stock food pantries. 3rd generation Bigelow Tea President and CEO Cindi Bigelow, personally visits these charities to observe, first-hand the impact these Community Challenge dollars have on the various programs and says, "Each year I am overwhelmed by the enormous need here in our community and by the fine services these charities provide."
The Community Challenge is a perfect event to bring the whole family. In addition to featuring a 5k certified course, there's also a 2-Mile Fitness Walk, and Kids' Fun Run. Childcare will be available so participants can run or walk.
In 2013, the event raised $115k, and Bigleow Tea would like to beat that number! So Register now for the Community Challenge, it's not too late!