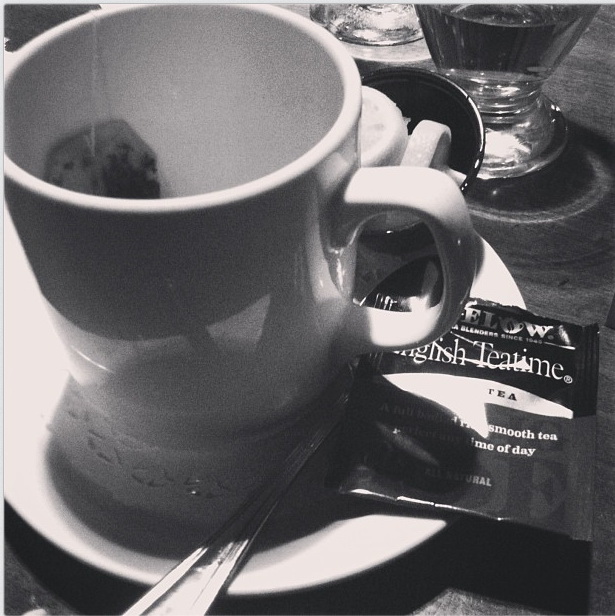 Every new year brings an opportuni-tea for a do-over—to make changes that will make us happier, healthier versions of ourselves. As Diet Resolution Week commences, put the carefree indulgence of the past week (err, month) behind you, and get focused on your diet goals. Be specific, realistic and quite literally, don't bite off more than you can chew! Not surprisingly, most resolutions are kaput before the month is out. If you're daunted by the thought of dieting, we're happy to report via research we have linked to that tea may slow down weight gain (when unaccompanied by cheeseburgers and pints of ice cream). Additionally, the ritualistic aspect of drinking Bigelow Tea will help with fluid intake—essential to any successful diet plan.
So let's review some diet basics:
Take it slow—one day, one meal at a time.
Focus your goals, be specific but realistic. Switch to milk from cream, drink your favorite Bigelow Tea instead of soda, eat fish weekly.
Prepare meals mindfully.
Water is your BFF. Clear, non-caffeinated, unsweetened beverages also count, including herbal Bigelow Teas.
Add fruits and veggies—even if it's one of each per day!
Avoid processed foods.
Reduce portions.
Find 30 minutes and get moving somewhere, anywhere—as many times per week as possible! Wash your car, reorganize your closets, walk the dog.
Visualize what you want to wear and how you want to look in it.
At the end of the day, take a moment. Pour yourself a soothing, daily cup—it's Hot Tea Month after all! Enjoy a flavor that satisfies that pesky sweet craving, like Bigelow Tea's Chocolate Chai. (@LaTarshaPrecia1 knows the deal!) And, journal your amazing progress.
Image via Instagram by @vagabroadjournals