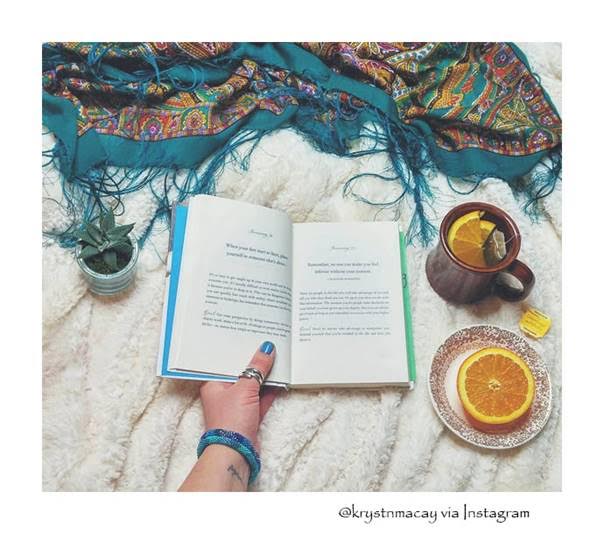 Tea and an awesome novel go together like bread and butter, macaroni and cheese, chocolate and anything … you get the picture! So why do we mention it? Well, March is Save Your Vision Month, and we want to make sure your eyes are feeling great so you can always enjoy the blissful break of relaxing into a cozy chair with a great read and a warm mug of your favorite tea!
Read on for some great, easy-to-follow tips for keeping your eyes on the prize—a mug of tea and a book you can easily read!
Put on those shades.
Be sure to wear sunglasses that offer UVA and UVB protection, and wear those glasses often- even on less sunny days. What a great excuse to buy a couple pairs, btw– keep one in your car, one in your bag, and one at work. Don't forget to throw on safety goggles or glasses when playing sports or working with tools, too!
Follow the 20/20/20 rule.
Too much screen time can be uncomfortable for your peepers. The 20/20/20 rule lets eyes rest. Here's how it works: whether you're in front of the computer working or just playing on your phone or iPad, every 20 minutes, look 20 feet away or more for at least 20 seconds.
Get lots of antioxidants in your diet.
The saying that carrots are good for eyes is no joke! Fruits and veggies are chock full of healthy nutrients that research says can help protect eyes from age-related macular degeneration.
Drink green tea!
Speaking of antioxidants, the compounds, studies say, in green tea might possibly help to fight Glaucoma and other eye diseases. With all the amazing Bigelow tea varieties, your eyes and your taste buds will both be happy!