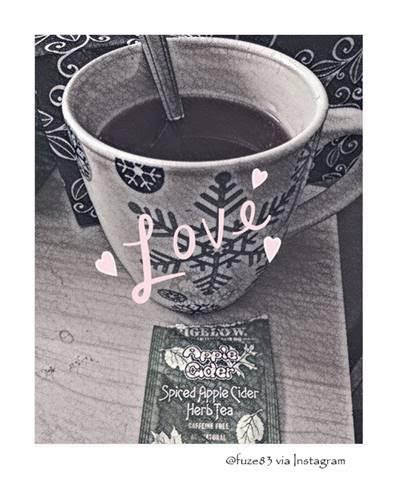 One of America's favorite fruits, the apple doesn't fall far from Bigelow Tea! Whether your favorite is sweet, tart or somewhere in between, nothing beats the crisp and delicious crunch of a ripe apple. They're so well-liked, more than 2,500 varieties of this quintessential American fruit are grown in the United States. A member of the rose family, apples are packed with fiber, phytonutrients, vitamins C and B-6, and minerals such as calcium, potassium, and phosphorus. (Wow!) Apples are amazing in so many ways. They also contain malic acid, which cleanses the palate and freshens the mouth after eating.
Speaking of apple facts, did you know that it takes about 36 apples to create one gallon of apple cider, but only a few ounces of hot water to make a comforting and delicious cup of Bigelow's Apple Cider Herbal Tea or Caramel Apple Tea? The taste of crisp and tangy apples meets sweet spices in this seasonal favorite, and wait—there's more! Bigelow Tea fans rejoice—this rich and comforting all-natural herbal blend is hitting the shelves for Fall so grab a box while you can!
And check this out, did you know that Bigelow apple tea blends are made with sweet, scrumptious real apple pieces? Naturally caffeine-free and bursting with apple flavor, Cinnamon Apple Herbal Tea'stantalizing aroma is reminiscent of a warm slice of mom's homemade apple pie. Mmmmmmmmmm yum!
@ItsJustDyaa tweeted about another Bigelow apple tea, "if you love me, buy me some Cranberry Apple Bigelow tea." Couldn't agree more! Rich and robust, the crisp tartness of this crimson herbal tea comes from cranberry and hibiscus which balances well with the sweet-fruit notes of apple.
A versatile and healthy fruit that pairs well with almost anything, cool fall days which are coming soon are a perfect time to put on your favorite cozy sweater and sip on a flavorful Bigelow Tea. Tag #TeaProudly and tell us how you enjoy Bigelow's delectable apple tea blends!