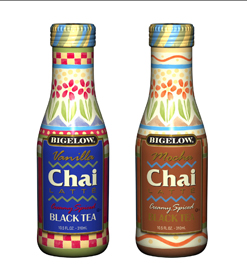 Bigelow Tea has done it again; they've teamed up with Arizona to bring you a sensational new taste treat. If you've already tried it and loved it, you will want to come out to help spread the word and, if you haven't had your sample yet, you are definitely going to want to join Bigelow Chai and the "Beach Patrol" For Summer Fun with KC101!!
There's Going To Be A Party
 
Bigelow Tea joins forces with KC 101.3 Radio this summer for "Beach Patrol 2008", a summer Bigelow Chai weekend sampling tour at the local CT beaches on now and continuing through Labor Day, Monday, September 1st from Noon to 2:00 PM.  Visit the Bigelow Intranet/Connecticut Announcements/Beach Patrol 2008 for the Event Calendar.
The KC101 promotional van will feature the Bigelow Tea Logo and will stop at various beaches from Norwalk to Madison and Old Lyme every weekend through Labor Day, passing out samples of the new Bigelow Chai to help us to build product and brand awareness, hand out coupons and help us to "BUILD THE BIGELOW BUZZ".
So bring your sunblock and your enthusiasm and come on down to a beach near you to show your support and help
"BUILD THE BIGELOW BUZZ".