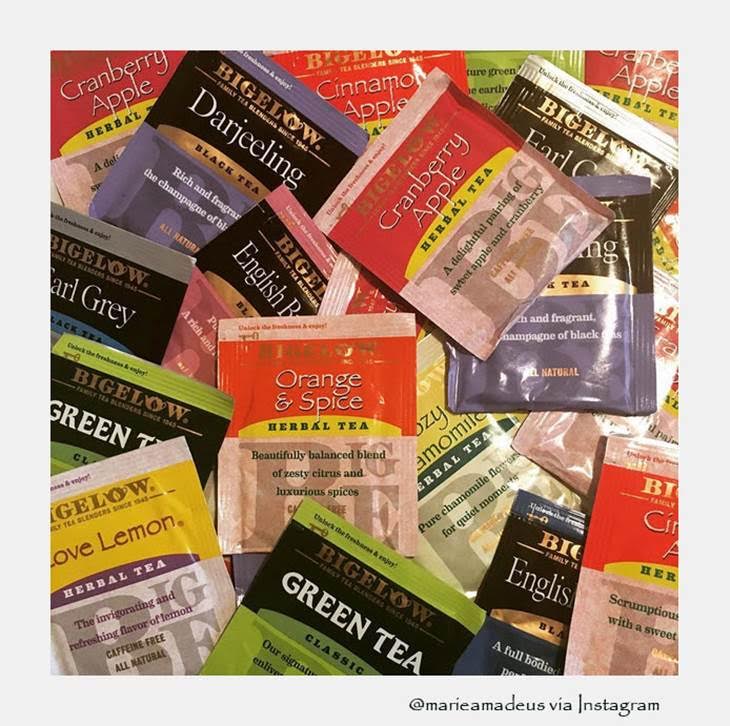 For 70-plus years the Bigelow Tea family has kept their eye on all tea-related news and today is no different!  2015 was a wonderful year for the U.S. tea industry as seen below where we share the findings from a 'State of the U.S. Tea Industry 2015 Market Review  by the U.S. Tea Association:
More people are drinking tea! This growth extends to all ages – from Millennials to Baby Boomers – who are filling up their tea cups.
Specialty teas are growing in popularity with an 8-10 percent rise in sales last year. And who's especially savoring these flavors? Millennials! They seek teas with unique flavors as well as blends that ethnically or culturally reflect their family's origin. Our new line steep by Bigelow in addition to 130 Bigelow tea flavors would definitely appeal to these tea drinkers.  Check out Instagrammer jlep76's selections.
In the global market, the United States is now the third largest tea importer, behind Russia and Pakistan. Plus we're the only Western country to grow in both importing and consuming our favorite drink!
Happy tea drinking!