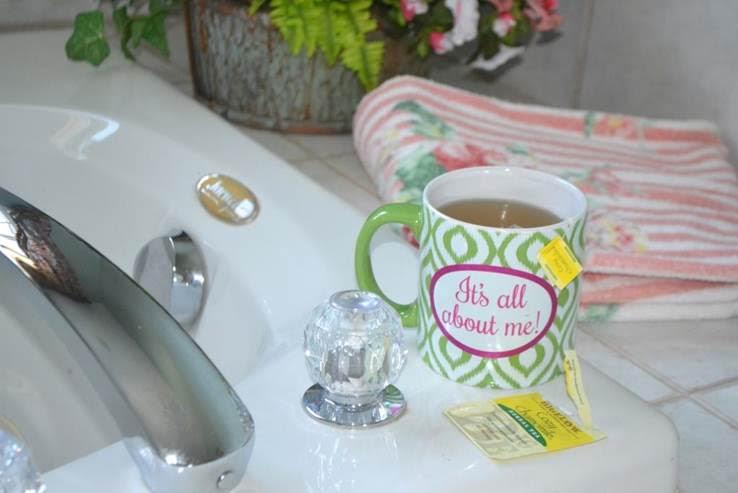 Start fresh this spring. Each year, the end of winter marks the perfect beginning to incorporating healthy habits into your daily regime, and what's better than refreshing your body with the help of Bigelow Tea? Here are a couple of tips to help you cleanse out the old to make room for the new.
Deep Cleanse Your Mind and Body
Don't shelf those New Year's resolutions yet! Add more vegetables, fruit and tea into your daily diet, and dedicate more time to focus on your mind, body and soul. Try a new yoga or workout class, or take a few minutes to reflect on your day with an evening meditation. How about putting a kettle on for a cup of Bigelow Chamomile Tea? It's the perfect way to have a few moments of relaxation—@haileyannn can tell you!
Update Your Beauty Routine
Enhance your daily beauty regimen by trying a few of these ideas that use tea in innovative ways:
Refresh Skin With A Green Tea Spritzer: Try a DIY cooling mist of fresh-brewed Bigelow Green Tea for an eco-friendly way to tone skin and counteract sun damage.
Soothe Under-Eye Bags: Lacking sleep? Bigelow Tea bags can help hide the evidence. Steep green or black tea bags in hot water for a few minutes and then refrigerate them overnight. The next morning, place the chilled bags under your eyes.
Fight Blemishes: A natural astringent, tea may offer a healthy solution for blemish control. Simply place a warm teabag on skin blemishes for several minutes or use tea as a facial rinse.
Take some time for self-care this spring and let it be fueled by tea. You'll be amazed how the results can refresh your whole year ahead. It's never too late to start a new wholesome routine, after all!