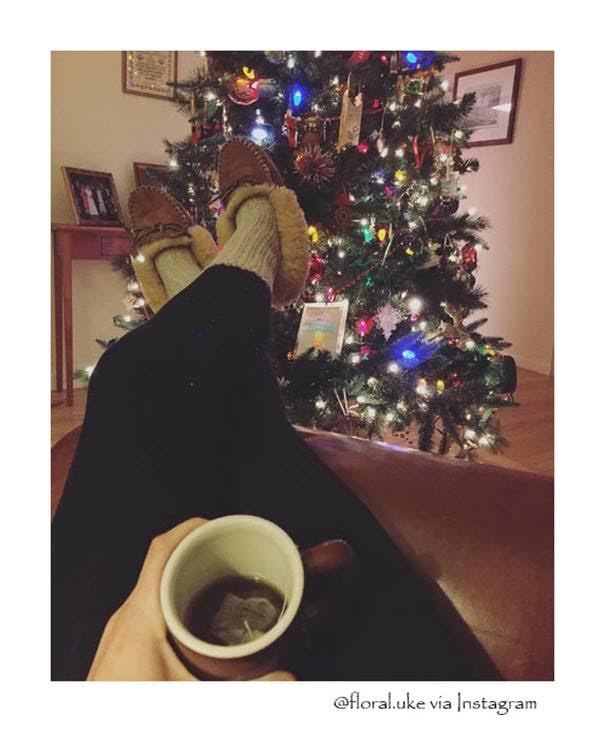 It's beginning to "cook" a lot like Christmas! Whether your holiday plans include hosting the gang at your place, joining a festive family potluck, or just making a quiet dinner at home with your loved one (and your favorite tea by your side) ,Bigelow Tea has just the recipes for a main course that's sure to become the main attraction for the evening! For taste buds that are tempted by succulent duck, hearty pork, or mouthwatering shrimp, these meals are all special enough to shine at any holiday event. And when you tell your guests you cooked up your culinary masterpiece with tea, we'll be waiting for the report back that you received a round of applause. Read on for how to make these holiday meal masterpieces!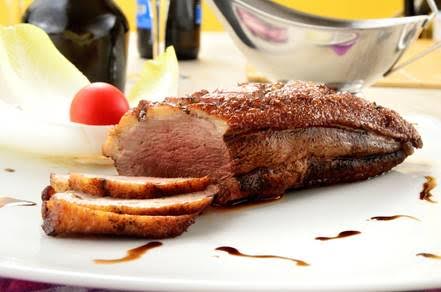 Ingredients
10, 6 ounce Duck Breasts, with skin on
4 Shallots, minced
½ cup  Sugar
½ cup White wine, Chablis
½ cup white vinegar
4 tea bags of Bigelow Tea Orange & Spice
½ cup Butter, cubed
Instructions
Score duck breast on skin to form cross hatch marks. Season both sides with salt and peppers and place skin side down in preheated pan. Sear till fat is rendered and skin is crispy. While duck is searing combine sugar, vinegar, wine and tea bags, let cold steep. When duck is crispy turn and let brown on other side. Cook till medium rare. Remove from pan and pour off excess duck fat leaving enough to sweat shallots. Let duck rest. Cook shallots till transparent and add sugar, wine, vinegar and tea mixture. Reduce till sauce becomes thick and syrupy. Add butter and whisk in till fully incorporated. Slice duck on a bias and plate then evenly distribute sauce for each breast.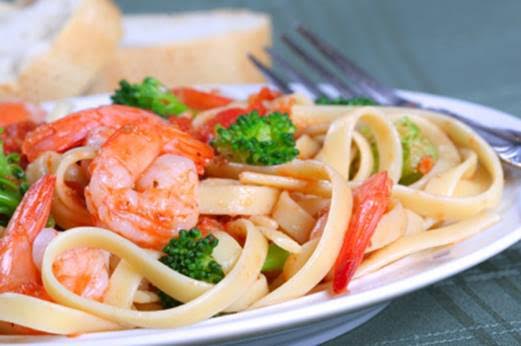 Ingredients
8 cups boiling water
½ – 1 lb fresh or frozen shrimp cleaned and deveined
Instructions
Put 8 cups water in a pot. Add 4-5 Lemon Ginger Herb Plus Tea Bags. Bring water to a boil. Add shrimp to boiling water and cook approximately 3 minutes or until shrimp are pink. Drain. Shrimp can be used over pasta with garlic olive oil, steamed broccoli and sun dried tomatoes.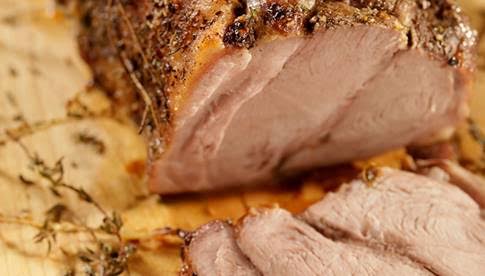 Ingredients
3 ½ cups (975mL) boiling water, divided
2 ½ lb. (1kg) pork loin roast
1 clove garlic, sliced
¼ cup (50 mL) olive oil
2 bay leaves
Salt and pepper
Apple Garnish:
4 large firm cooking apples, peeled and cut into slices
(example: Fuji, Granny Smith, Cortland)
1 cup (250mL) reserved (from above) Bigelow Apple Cider Herbal Tea
2 tablespoons (30mL) brown sugar
Instructions
Boil water and add 20 Bigelow Apple Cider Herbal tea bags. Let steep for 5-8 minutes. Remove bags by squeezing well and discard. Make slits in the roast and insert garlic slices. Combine 2 ½ cups (625mL) Bigelow Apple Cider Herbal Tea with olive oil, bay leaves and salt and pepper in a large plastic bag, add pork roast and marinate for 8 hours or overnight in refrigerator. Refrigerate 1 cup (250mL) reserved Bigelow Apple Cider Herbal Tea for Apple Garnish. When ready to roast pork, preheat over to 350ºF (180ºC). Remove meat from marinade, place meat in roasting pan and put into oven and roast for approximately 60 minutes or until meat is no longer pink inside and thermometer reads 160ºF (71ºC). Meanwhile, prepare apple garnish by combining reserved 1 cup (250mL) Bigelow Apple Cider Herbal Tea and brown sugar, place in large skillet, add apple slices and cook on medium heat until liquid has reduced and apple is tender and flavored with tea. Serve slices of pork with apple garnish.
We want to wish the happiest of holidays to all our fellow tea drinkers (and tea-using chefs as well!). We hope your season is filled with joy, love, and memorable moments with your favorite mug of tea of course! Cheers to all the proud tea lovers! Tell us, what plans are on your holiday agenda this year, and what special tea flavor do you plan to drink to celebrate the occasion?