As the sharp spine of winter gives way to the burgeoning green of spring, spring training begins for teams in the Cactus League. Major League Baseball's west coast teams began their exhibition season on February 25th, a welcomed sign of spring foreshadowing lazy summer evenings spent listening to games on the radio with the smell of fresh cut grass and infield dirt hanging on the words of the color commentator.
But as sure as winter will melt into spring, baseball still clings to a sense of purity as seen with Ted Williams and Roberto Clemente  that remains as timeless as the dimensions of the diamond: 60 feet 6 inches, ninety by ninety. Always.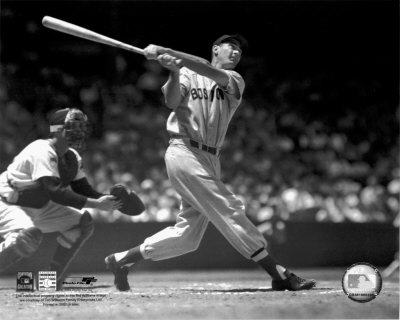 Photo of Ted Williams Courtesy of AllPosters.com
Beneath the icy contract disputes and the uncapped salaries, there lies a pastime as beautiful and simple as it was when Willie Mays roamed the cavernous outfield of the Polo Grounds, and the Dodgers still played in Brooklyn.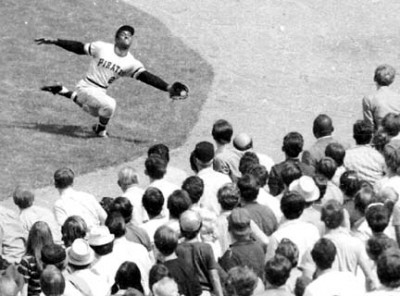 Photo of Roberto Clemente Courtesy of Presidential Medal of Freedom
2009 marks the Dodgers first spring in the Cactus League; the team will hold camp in Glendale, Arizona.  Despite leaving New York in 1957, the Dodgers spring training facilities remained on the east coast, in Vero Beach, Florida — their spring home from 1949 to 2008.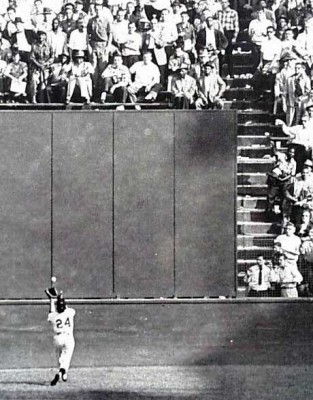 Photo of Willie Mays Courtesy of JBRASH
Bigelow Tea lover Joe Torre is entering his second season as Dodgers Manager. Last year he led the Dodgers to within two games of the World Series.  He has enjoyed Bigelow Green Tea since his days as the Yankees' skipper, as you can see in our video:
[blip.tv ?posts_id=380855&dest=-1]