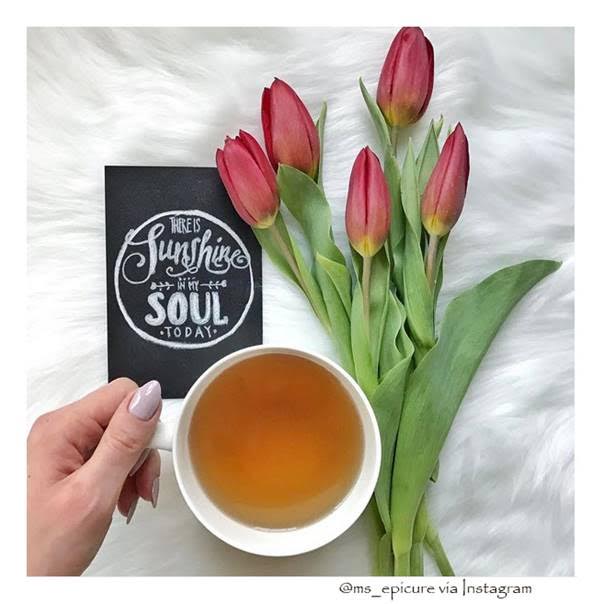 We are all about drinking up the spring sunshine – and we mean that literally! A great way to mark that spring has sprung (finally!) is by toasting with a tasty, fruity concoction that features Bigelow Tea! These sweet drinks are just right for girls' night, date night, or any number of events, such as bridal showers, baby showers, and birthdays. Woohoo—there are so many reasons to celebrate in the spring! Go ahead, add some fruity fun to your gatherings with one of these delish recipes!
This yummy berry-packed drink can easily be made with a dash of your favorite alcohol, too.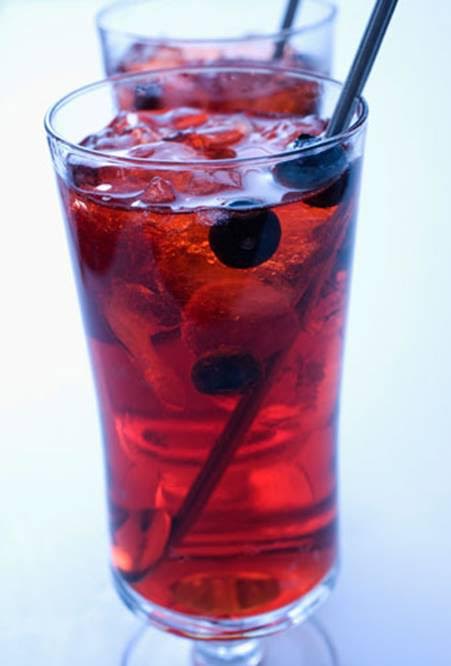 Ingredients
1 quart boiling water
2 Bigelow Pomegranate Pizzaz Herbal Tea Bags
1 Bigelow Wild Blueberry with Acai Herbal Tea Bag
Instructions
Bring 1 quart of water to a boil, add 2 Pomegranate Pizzazz and 1 Wild Blueberry with Acai Herbal tea bags and steep for 10 minutes. Pour into pitcher and refrigerate until chilled. Serve in a tall glass with ice. Sweeten to taste, if so desired.
What a fabulous drink for a weekend brunch with the gals, or even a wedding party celebration! Nothing says warm weather like peaches.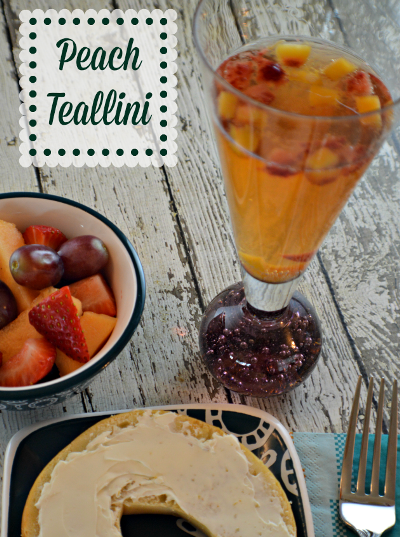 Ingredients
Filtered water
Bigelow Tea Perfect Peach Herbal Tea Bags
Organic Peaches
Organic Strawberries
Bottle of Prosecco
Instructions
Bring filtered water to a boil. Pour the water over the tea bag(s) in a large mug, bowl or teapot to steep for several minutes. Remove the tea bag(s) and place the tea in the refrigerator to cool.
Finely chop the peaches and strawberries. Place 1 tbsp. of the fruit into a champagne flute. Pour 1/4 c, of the cooled peach tea over the fruit and then top off with 1/2 c. of Prosecco.
This mar-tea-ni is so good, it's like springtime in a glass! It's also so good, you would think it was made at a trendy bar in the big city!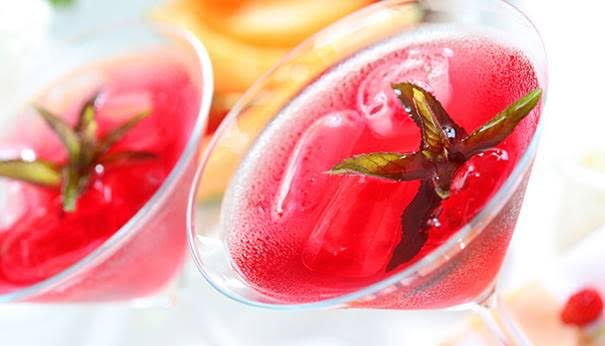 Ingredients
3 Bigelow® Red Raspberry Herbal Tea Bags
3 Bigelow® Perfect Peach Herbal Tea Bags
1 ¼ cups boiling water
1 tablespoon sugar
4 ounces vodka
Instructions
Place tea bags into a measuring cup and add 1 ¼ cups boiling water. Let brew for 3 minutes. Remove tea bags. Add sugar and stir until it dissolves. To chill place tea concentrate in the freezer for 30-45 minutes. To make a martini, place 2 ounces of the cooled sweet tea and mix it with 1 ounce of the vodka in a cocktail shaker. Shake with ice and strain into a martini glass.
We had to add this fabulous drink from Giada de Laurentiis—author and host of The Next  Network Star and Giada's Kitchen. It can be made with or without alcohol, and is so refreshing after a long day. The ginger gives it a great kick and you already know how we feel about English Breakfast tea!
Ingredients
2 cups water
3 black (such as English Breakfast) tea bags
2 cups fresh basil leaves, packed
1 1/2 cups Ginger Simple Syrup (recipe follows)
1/2 cup fresh lemon juice (approximately 3 lemons)
1 cup sparkling water or club soda, chilled
2 cups ice
lemon slices for garnish
Instructions
In a small saucepan, bring water to a boil over high heat. Remove pan from heat and add tea bags. Stir and allow mixture to cool to room temperature, approximately 20 minutes. Remove tea bags and discard. Lay basil leaves on a cutting board and cover with a sheet of plastic wrap. Using a rolling pin, roll over the basil to bruise the leaves. Remove plastic wrap and add basil to tea. Pour in ginger simple syrup and lemon juice. Refrigerate mixture for 1 hour. Just before serving, add the sparkling water to mixture. Place ice in a large pitcher and pour lemonade over ice. Garnish with lemon slices and serve.
Share with us: what springtime events do you have on your agenda, and which of these drinks is perfect for the occasion? Tag #TeaProudly!