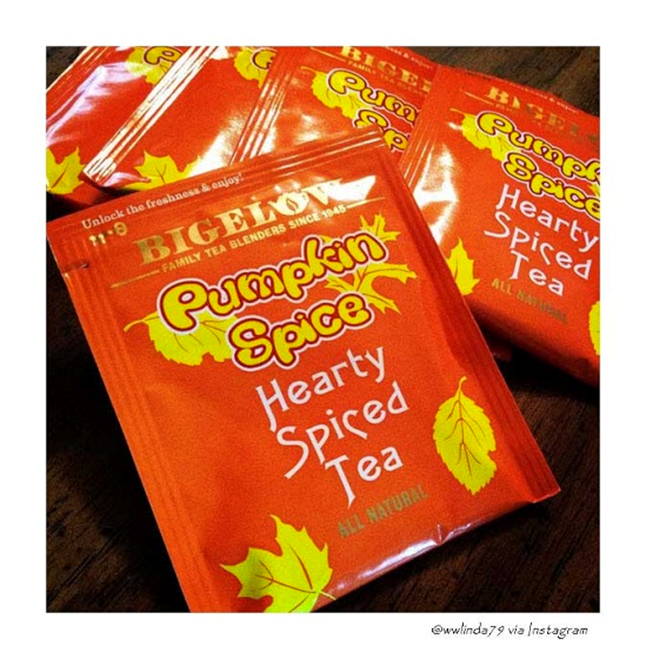 As summer gives way to autumn, at Bigelow Tea, that signals the start of Pumpkin Spice tea season! What's not to love about this time of year? Fall brings out the beautiful foliage, wreaths, pumpkins on doorsteps and, of course, the quintessential flavors and spices of the season.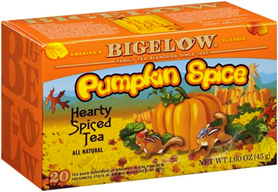 Bigelow Pumpkin Spice tea is a naturally flavorful blend of black tea, real pumpkin (!), cinnamon, ginger, licorice root, and cloves. The warmth of the cinnamon combines with a refreshing zing of ginger and licorice, while cloves add aromatic depth. The real pumpkin rounds out this tea's rich flavor — like a slice of pumpkin pie in your cup!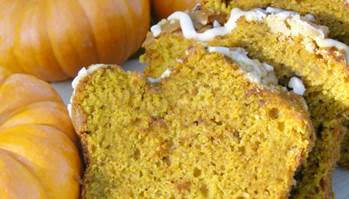 This hearty tea is so good you'll wish you could eat it—and we say, "Why not?" The Bigelow family loves to "spice" up holiday party menus with fall-licious recipes like Pumpkin Pie Tea Bread(pictured above), Pumpkin Ginger Cheesecake, and Creamy Custard Rice Pudding. Try these and our other Pumpkin Spice Tea recipes for your holiday celebrations this season.
Twitter tea fan @MadisonLee28 said she "found love in Aisle 4" when she found Bigelow Pumpkin Spice Tea. Once you try it, we know you'll fall in love with it, too!