As the July 4th Holiday is upon us, Bigelow Tea takes pride in reminding us of the important role that Tea played in the history of our country, even sparking outrage that eventually led to American Revolution and the signing of the Declaration of Independence.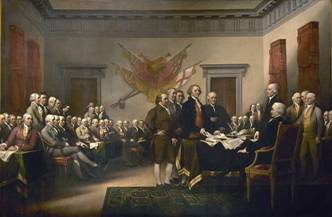 Image courtesy of Wikipedia
That "nice cup of tea" sure packed a wallop throughout history!  Of course we all know the story of the Boston Tea Party in 1773, a revolt against "taxation without representation" in Boston. It's one of the many historic events that we have explored in the Bigelow Tea Blog in detail.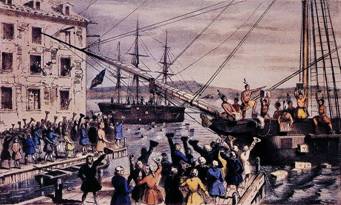 Image courtesy of Wikipedia
Another "Tea Revolution" in our history was the introduction of the tea bag in the early 20th Century – revolutionizing the way people make and enjoy their cup of tea. And remarkably, about that same time iced tea was introduced, at the 1904 St. Louis World's Fair, the hot summer sun being the mother of invention. July 4th celebrations have not been the same since.
So there's really nothing revolutionary about how to spend this 4th of July; a family picnic, cooking out, watching the fireworks…and with that hot summer sun – lots of iced tea!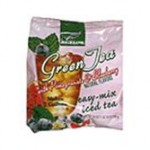 Bigelow® Green Tea with Pomegranate & Blueberry Iced Tea

Check out these iced tea varieties from Bigelow Tea, mix and match, stir and pour; they make for a perfect recipe for your July 4th celebration, and your independence from that summer thirst!
From the Bigelow Family to yours – a safe and happy holiday.