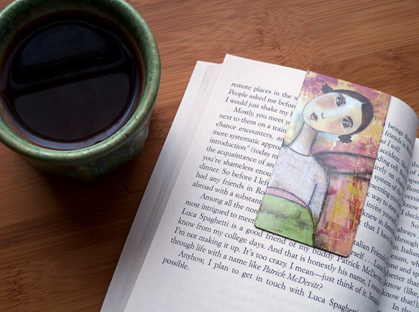 There's nothing quite like enjoying a cup of Bigelow Tea while reading a classic. And a book that is over 800 years old is definitely a classic—especially one about something as timeless as tea. Grab a mug of your favorite Bigelow flavor, settle in and learn about one of the oldest books about tea. According to the book, it is the "elixir of life," after all…
Long ago—in 1211 to be exact—a famous Buddhist priest by the name of Eisai wrote what is known to be the oldest book on tea in Japan: Kissa Yojoki ("How to Stay Healthy by Drinking Tea"). Prior to writing the two-volume book, Eisai had brought tea seeds from China to Kyoto in 1191 and had given the seeds to a priest named Myoe Shopin, who made them into Uji tea.
The book begins by saying, "Tea is the ultimate mental and medical remedy, and has the ability to make one's life more full and complete," and outlines the positive effects that tea has on the vital organs, particularly the heart. It praises the value of tea as a medicine in curing indigestion, quenching thirst, avoiding fatigue, working as a stimulant, undoing the effects of alcohol, and improving brain and urinary function. The book also explains the parts of the tea plant and the appropriate dosages and administration for specific ailments.
In 1214, legend holds that Eisai introduced tea to the Samurai in an effort to help Shogun Minmoto no Sanetomo curb his alcohol habit. Armed with his writings on the benefits of drinking tea, Eisai allegedly helped to wean Saneomo from imbibing alcohol to drinking tea. Following that, tea drinking became popular among the Shogun and the Samurai.
Whether you're craving a taste of history or want to spend the evening in with a book and a mug of tea like @Glam_Butterfly, Bigelow Tea is a great way to carry on the tradition of tea-drinking that stretches back centuries and across the globe!
Image via Flickr by A Girl With Tea