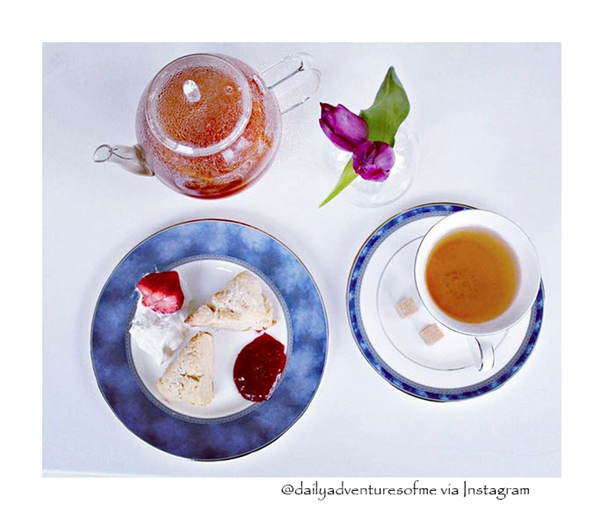 Are you the type for whom getting out of bed just doesn't happen without a big soothing gulp of tea? Yeah, us too. Bigelow Tea is such a great drink to start your morning with because it can help get you going without all the caffeine of coffee. It's a cozy, warm, and comforting way to ease into the day- plus it comes in tons of flavors!
March is National Caffeine Awareness Month, and considering that 54 percent of Americans treat themselves to some form of caffeine every day according to Health Research Funding, it's definitely worth noting how much less caffeine there is in tea when compared to coffee. Here's how it adds up: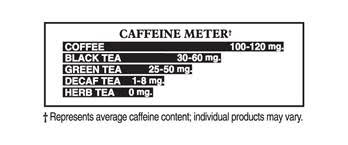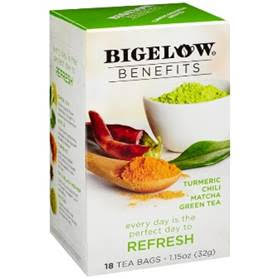 As you can see, tea is a fabulous better-for-you alternative to a jolting shot of espresso! And speaking of better for you, Bigelow's Benefits line is chock-full of ingredients that will help you radiate greatness inside and out. With options such as Cinnamon and Blackberry Herbal Tea  and Blueberry and Aloe Herbal Tea, you can choose to boost your mood and body all day long without any caffeine! If you're looking for a great morning tea in particular, check out Benefits Turmeric Chili Matcha Green Tea if you haven't yet. The revved up mix of green tea, chili powder and turmeric is an awesome way to get an energy buzz!
So, what's your wakeup routine? Share with us! Tag #TeaProudly and tell us which tea helps get you raring and ready to go in the morning!