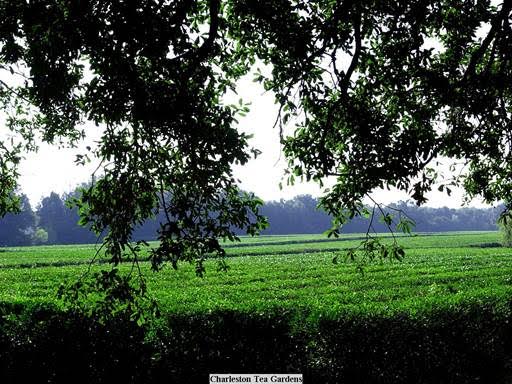 Imagine an island oasis filled with tea plants as far as the eye can see, and you'll get a sense of why Charleston Tea Plantation is such a special part of the Bigelow Tea family. But to truly appreciate this storybook vision brought to life, come visit and steep yourself in tea history!
Tucked away on 127 unspoiled acres on Wadmalaw Island in South Carolina's Lowcountry, Charleston Tea Plantation is America's largest working tea garden and home to American Classic Tea. Visitors are invited to tour the tea garden via trolley, learn about tea production, or even to host a magical wedding amid ancient oak trees and the lush camellia sinensis (tea) plants.
Bigelow Tea purchased the tea garden in 2003, partnering with former owner William Barclay Hall, a third-generation tea taster and tea expert who took over the property in 1987. His expertise in tea growing and production, coupled with Bigelow Tea's 70 years of experience in the tea business, has ensured the preservation of a historical gem for future generations.
The story of tea growing in America dates to the 1700s, when the first attempts were made to propagate the camellia sinensis plant in South Carolina. Not until 1888, when Dr. Charles Shepard founded the Pinehurst Tea Plantation in Summerville, South Carolina, did American-grown tea become a reality. It was Shepard's plants that were transplanted to a former potato farm on Wadmalaw Island in 1963 and thrive there today in 320 varieties.
Check out the Charleston Tea Garden Pinterest page for more engaging stories and photos, and start planning your step back in tea time with a trip to Charleston!