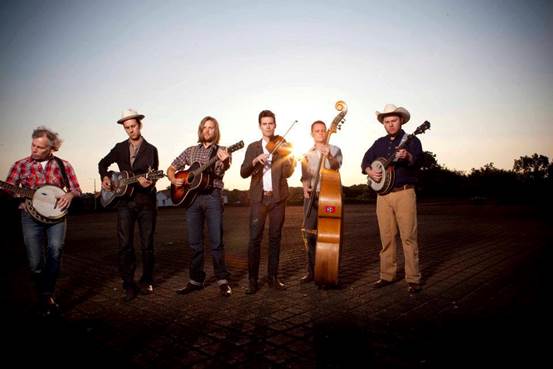 Bigelow Tea is revving up some exciting plans for the upcoming 2013 First Flush FesTEAval! Yep – it's on its way and it's never too early to plan, so be sure to mark your calendar for this annual bash, held on Saturday, May 18th. You'll want to make a day of it at the Charleston Tea Plantation when you enjoy our grand tradition of celebrating the first flush—the first harvest of the year's tea crop.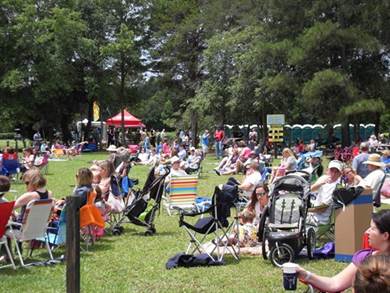 You may remember that the First Flush FesTEAval was named one of the top-100 events in all of North America! You can't beat the old-fashioned goodness of the event, with family fun, food and music—and of course lots of the plantation's home-grown American Classic Tea! Tickets are available in advance through TicketFly.com and the Music Farm Box Office.
If you're a music fan, you're in luck. We're proud to announce that the FesTEAval will be headlined by the popular Folk Rock band OLD CROW MEDICINE SHOW! Some of the other musical acts slated to appear include The Luke Cunningham Band, Gaslight Street, Quincy Mumford, Sun Dried Vibes, Southwood, Tyler Boone and Stop Light Observations. Plus, a special surprise guest will be there! With the great music, the tea, food trucks and a kids' area, you have the makings of a fantastic day!

The Charleston Tea plantation is made up of 127 acres of pristine grounds and an amazing gift shop, located on Wadmalaw Island and located just outside of Charleston, South Carolina. It was recently named one of the top destination cities in the world! Tens of thousands of tea lovers travel to America's only Tea Garden every year to visit and tour, and of course to attend our First Flush FesTEAval! The gates open at 1 p.m., and the show starts at 2. We hope to see you there on May 18th!