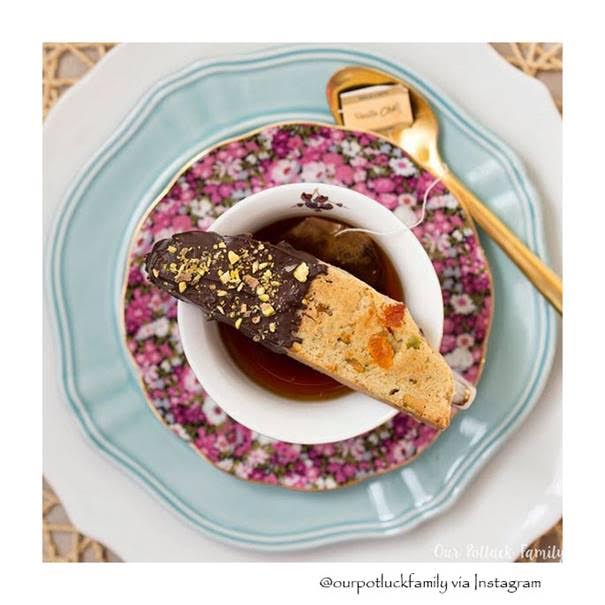 Before there was modern medicine, there was humorism. And then, chocolate and tea (and other New World goodies, like coffee) messed up everything. What exactly does that mean? Grab your mug of Bigelow Tea and let's get learning.
The concept of humors – also known as humorism or humoralism – was a system of medicine detailing the makeup and workings of the human body. It was adopted by Ancient Greek and Roman physicians and philosophers, including Hippocrates and Galen. Basically, the belief was that the human body was made up of four humors, or fluids: blood, phlegm, black bile and yellow bile. (A little gross, we know.) The key to this pseudo-medical system was finding equilibrium. Every person had a unique humoral composition and if the individual's body fell out of balance, they'd get sick.
For centuries, this is how medicine worked: get sick, then eat this or drink that. For example, if someone had a fever, the belief was that they were too hot, so they needed to eat something cold. Anyhow, this worked well enough until new foods were introduced that didn't fit into the pre-assigned categories. When chocolate, tea and others were brought to the Western world in the 1600s, madness ensued (or maybe, the tea hit the fan??) because they were considered to be dietary chameleons. In fact, in 1687, Nicolas de Blegny, physician and pharmacist to France's Louis XIV, even wrote a book on the "correct" usage of tea and chocolate to cure illness. How about that?
Eventually, modern medicine became the way of the present (and future) – thanks to technology and inventions like the microscope. Long story short: tea and chocolate may have been disrupters at one point, but they powered through. And with Bigelow Tea, you get the best of both worlds – even in the same cup (or dish). Take Bigelow's Chocolate Chai Tea – chocolate coupled with black tea and spice… ab fab (absolutely fabulous) or the ever so popular Benefits Chocolate and Almond Herbal tea (serious yum!!). Curious to take these tea and chocolate from mug to plate? Here are a few favorite recipes! Enjoy!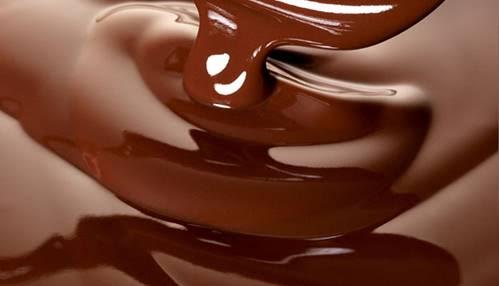 Ingredients
1 (12-ounce) can evaporated milk
10 bags Bigelow Earl Grey Tea*
2 cups (12-ounces) semi-sweet chocolate chips
1 cup (6-ounces) milk chocolate chips
¼ teaspoon salt
Instructions
In 2-quart saucepan, over medium heat, bring evaporated milk to a simmer. Add 10 tea bags; steep 5 minutes. Remove bags from evaporated milk and squeeze to remove liquid; discard bags. Add remaining sauce ingredients to tea milk mixture. Stir until chocolate chips melt (2 to 3 minutes). If necessary, heat over low heat to help melt chocolate chips. To serve: place a scoop of ice cream in bowl. Top with Earl Grey chocolate sauce. Refrigerate remaining chocolate sauce. Re-heat refrigerated Earl Grey sauce over low heat until softened to desired consistency.
Ingredients
½ cup water
1 ¾ cups semi-sweet chocolate chips
¾ cup (1-½ sticks) unsalted butter
4 large eggs, room temperature
½ cup brown sugar
½ cup granulated sugar
1 cup all-purpose flour
9×13 inch baking pan, greased and floured
Instructions
Preheat oven to 350 degrees and set the rack on the middle setting. Place tea bags in ½ cup of hot water. Set aside to cool, and then remove tea bags, squeezing out liquid from bags. Meanwhile, place 1-¼ cups of the chocolate chips and butter in a metal bowl. Set over a saucepan filled with about 2 inches of water, to create a double-boiler. Heat on low and let chocolate and butter melt, stirring frequently. In a medium sized bowl, whisk together eggs and sugars until well blended. Add the cooled tea mixture and whisk to combine. Add a few tablespoons of the melted chocolate/butter combination to the egg mixture and stir to combine. Add the remaining chocolate and incorporate. Lastly, add the flour and remaining ½ cup of chocolate chips, mixing until smooth. Pour batter into prepared pan. Bake approximately 25 minutes. Center will feel firm but still moist. Bake 5-10 minutes longer for a drier brownie. Place pan on a wire rack to cool completely before cutting into 20 squares.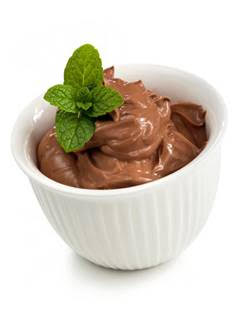 Ingredients
½ cup whole milk
¾ cup bittersweet chocolate chips (60% cacao content) or semi-sweet chips
1 egg
Pinch of salt
Instructions
In a glass measuring cup, heat milk in the microwave for 1-2 minutes, or until very hot. Alternatively, this step can be done in a small saucepan over medium-high heat on the stovetop. Place the tea bags in the hot milk and allow to steep for 2 minutes. Thoroughly squeeze out tea bags into milk before discarding. Meanwhile, place chocolate chips in a blender and process until finely chopped. Pour the hot tea infused milk over the chocolate and blend until smooth, about one minute. Add egg and a pinch of salt and blend again to incorporate fully. Note: It is important that the milk is hot to ensure the chocolate melts completely and creates the right consistency. Divide mixture evenly between four tea cups (or individually sized ramekins) and place in refrigerator to chill for at least 30 minutes. During this time, the mixture will firm up to the consistency of pudding. Serve chilled, with any combination of the following garnishes: whipped cream, fresh raspberries, or fresh mint leaves.