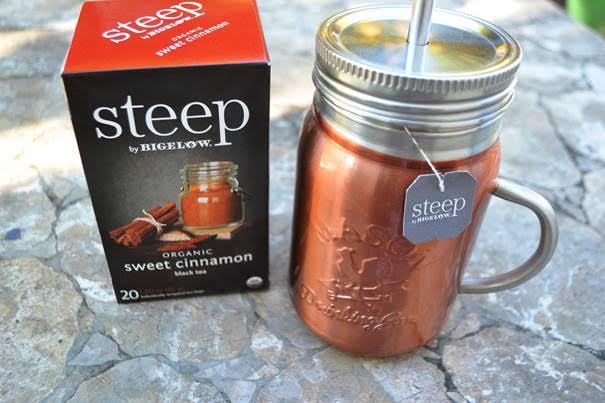 Sweet and spice and all ingredients nice…that's exactly what you'll find in Bigelow Tea's flavors that include cinnamon. From the straightforward goodness of Cinnamon Stick Black Tea, to Bigelow Benefits Cinnamon and Blackberry Herbal Tea and Steep Sweet Cinnamon Tea, cinnamon for sure is an awesome tea flavor ingredient that we all love! Waiting for a cup to brew will seriously feel like the longest minute of your life. Cinnamon's one of the most versatile spices you can find in your cupboard (and in your tea!) and has quite the history. Let's take a closer look, shall we?
Death and gods and cinnamon: Cinnamon was believed to have been first used as a perfuming agent during the embalming process around 2000 BC in Egypt. Later, an ancient Greek inscription describes the spice as one of the gifts given to Apollo at the temple of Miletus.
Snakes and secrets and enormous birds: Despite its widespread use throughout the ancient world, it didn't arrive to Europe until after the Middle Ages. Actually, it was known to be the Arab merchants' best-kept secret until the early 16th century. To keep their monopoly on the cinnamon trade and justify its high price, traders would tell tales to their buyers about where and how they obtained the luxurious spice. One documented story claimed that enormous birds carried the cinnamon sticks to their nests high atop mountains that were insurmountable by any human and could only be gotten when the nests broke. Another tall tale claimed that cinnamon was found in deep canyons guarded by snakes.
A failed attempt by Columbus: In one instance, Christopher Columbus wrote to the King of Spain and said he'd found cinnamon and rhubarb in the New World. However, when he sent samples of what he found, it was discovered that it was, in fact, NOT cinnamon. Sadly, it was just tree bark. And while cinnamon is the brown bark of the cinnamon tree, good ole' Columbus was barking up the wrong tree.
Whatever its past, we're stoked that cinnamon is a part of our present. And you can make it a part of your future any time, thanks to the great variety of Bigelow Tea flavors that highlight this spectacular stick. Next time you want to take your tea up a notch, reach for one of Bigelow's cinnamon flavors or add a stick to your cup for a little extra heat! Yummm!