July is National Ice Cream Month – what's not to like? You don't have to tell us twice, just grab the scoop and a cone! Eating ice cream is always fun, but why not try making some ice cream or other frozen delights using your favorite tea flavors! Bigelow Tea has several dessert recipes for ice cream, sorbet and other frozen treats – with peaches, vanilla, and caramel for perfect summer fun. So, step back in ice cream history, crank up the ice cream machine, and try these two ice cream recipes for starters!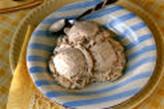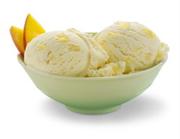 Green Tea with Peach Ice Cream
According to ice cream experts, balancing the sugar and temperature can be tricky with peach ice cream. It's a delicate balance between sugar and freezing the ice cream, while not freezing the peaches. Of course, the final outcome is worth the effort. If you are looking for lighter or more portable frozen treats – on a stick perhaps – Bigelow Tea has you covered with fruity frozen tea delights.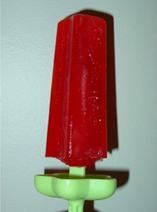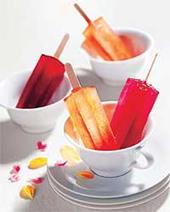 Not only will these Bigelow Tea treats please your palate, they also will be a fun family activity, made with all natural ingredients added by you. Once your freezer is full, it's time to open wide and say YUM!