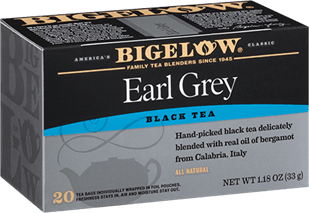 Hey Bigelow Tea fans, do you know what gives Earl Grey Tea its distinct taste? It's bergamot oil, which comes from bergamots, a type of citrus fruit. Who knew? Not all bergamots are the same … and in producing Bigelow Tea's famous Earl Grey, the Bigelow family sources bergamot oil directly from a long-time family-owned orchard in Calabria, Italy, where bergamots naturally thrive. The oil is extracted during the fruit's harvest season, so that the batches are first pressed and purely fresh. As a third-generation, family run business, Bigelow Tea makes great efforts to ensure that the ingredients used in all of their blended teas come straight from quality sources.
If you simply can't get enough of Earl Grey (like Chris Costello, who tweeted about his four cups a day routine!), consider taking an even cooler approach by making this Earl Grey Ice Cream recipe. Savor it and let us know what you think!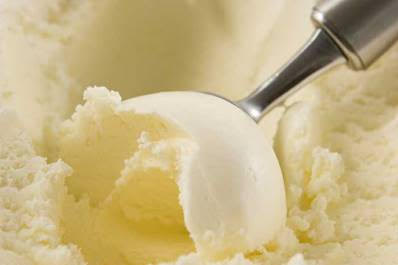 Ingredients
2 cups half and half
2 cups whipping cream
8 bags Bigelow Earl Grey Tea
1 ⅓ cups sugar
2 teaspoons real vanilla extract
½ teaspoon salt
Instructions
In 2-quart saucepan combine half and half and whipping cream. Over medium-high heat bring to a low boil (5 minutes). Remove mixture from heat and add 8 tea bags; steep for 5 minutes. Remove bags from cream and squeeze to remove liquid; discard bags. Place tea mixture, sugar, vanilla, and ½ teaspoon salt in mixer bowl; beat on medium speed until sugar dissolves (1 minute). Place in refrigerator; cool completely. Once cool, place tea cream mixture in bowl of ice cream maker; process as directed. Suggestion – top with Earl Grey Milk Chocolate Sauce.